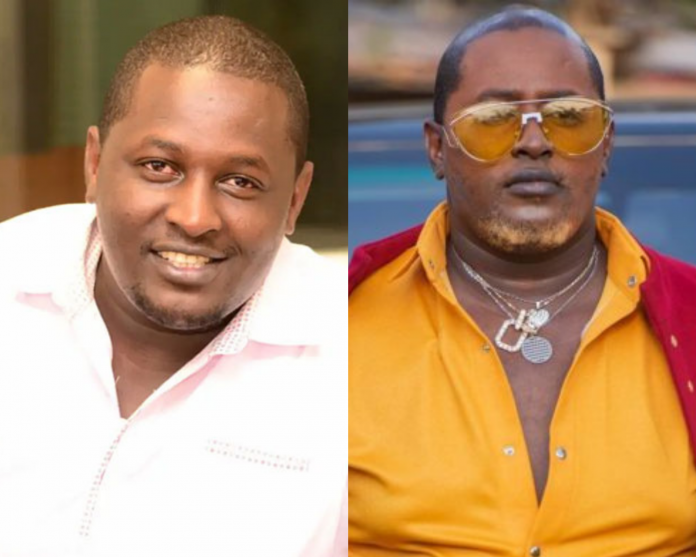 Lawrence Macharia, better known by his stage-name Terrence Creative, has been one of the most popular comedy acts in Kenya in recent years.
His online skits and the characters he depicts have earned him fans and other lucrative opportunities. He is an ambassador for the Kenya Wildlife Service (KWS) and was unveiled by KTN alongside his wife Milly Chebby as the hosts of an interactive talk-show dubbed Thursday Night Live.
And while he has created various fascinating characters such as Kamami and the Caretaker, Macharia's latest production is perhaps the biggest success in his content creation career so far.
Latching onto the viral conversation on f***d and money laundering otherwise known as 'Wash Wash', Terrence Creative came up with a new character – Papa Fred 'Kemikal' Ngamwaya.
Ngamwaya is a fraudster with the flashiest of clothes, jewelry, a powdered face and a heavy Congolese accent. He fleeces unsuspecting people with the promise of quick money in shady deals, scamming them millions in the process.
The first video featuring the character quickly racked up over a million views and fueled a viral phenomenon – with Kenyans even adopting Papa Freddie's accent for online conversations.
Not even politicians were left out, Dagoretti South MP Anthony 'KJ' Kiarie referenced the character in a recent speech as he drummed up support for Deputy President William Ruto's 2022 bid for the Presidency.
Macharia released a second installment of 'Wash Wash Biziness' which quickly s**t to the top of the YouTube trending charts, with fans begging for more episodes. In the space of a fortnight, Terrence has gained over 60,000 new subscribers on his YouTube channel with the numbers still on the rise.
Macharia stated in an interview with NTV's The Trend that he had been planning to create the series a few weeks before the wash wash conversation e******d on blogger Edgar Obare's social media pages.
He further disclosed that the first episode was inspired by a true story in which he was conned tens of thousands by a fraudster who promised him double the amount he 'invested'.
The scam in question involves the purported replication of currency notes using a special chemical, a common tactic used by 'wash wash' fraudsters in Kenya.
Importantly, Macharia has been commended by a section of the fans for the educative aspect of the series which opens viewers' eyes to how f***d works while maintaining a comedic edge.