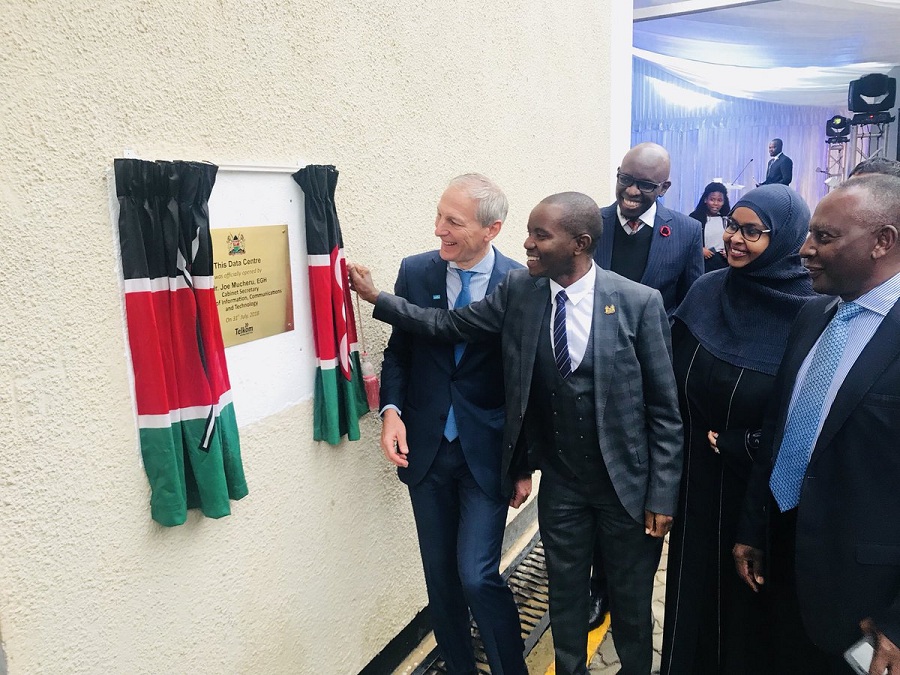 Telkom has launched a Ksh 150 million data centre in Nairobi's Upper Hill to up its network quality, colocation and hosting services, Internet connectivity and local loop connectivity.
The modernised open access facility at Milimani Exchange along Bishop Road is part of Telkom's network infrastructure expansion programme and is capable of hosting all Telco's infrastructure both local and international clients at the site.
According to Telkom Chief Executive Officer Aldo Mareuse, this latest investment is to leverage on the rising demand for cloud-based services for Kenyan and regional businesses, at a customer's requirements.
"It gives our clients three redundant fiber routes guaranteeing back-up and access to international capacity on the Submarine Cables (TEAMS, EASSy & LION2) from Nairobi, enabling us to redeploy superior services competitively beyond market offering," says Mareuse.
The new infrastructure, he says, provides access to national fiber backbone and metro capacities across the country whilst offering turnkey solution support for public and private cloud deployment and multi-channel access to services.
Speaking when launching the data center, ICT Cabinet Secretary Joe Mucheru lauded the timely infrastructure investment, amid booming data generation over the next five years. He urged enterprises entrusted with data to put in place measures to safeguard data from internal and external compromise.
"In recent days, there have been several cyber threats locally and internationally, leading to losses by individuals and organisations. As we have learnt in the same period, the threats are not necessarily external – some cyber threats originate internally. The Government will continue to invest in initiatives that tackle the ever-evolving cyber threats to back up our readiness and timely response," says  Mucheru.
The number of broadband connections is expected to grow at an average of 20% a year in the next five years, according to the African Data Centre Market Report 2017.
The data centre sits on a 1160 m² space, with an ability to provide up to 4KW of IT load for 30 rack servers and has a rack area designed to accommodate up to 52U rack height with adjustments on floor footprint.
It also has three diverse fiber routes serving the site to ensure uptime through redundancy to three different exchanges, namely: Westlands, GPO Nairobi and South-Hill Exchanges in Nairobi.
As part of Telkom's rebranding last year, Telkom revamped its Carrier Services Division, under Managing Director George Kebaso to lead Telkom's offering of business solutions driven by the Telco's global seamless network backbone capabilities
Specifically, the Division focuses on Cross Connect Services, Infrastructure Sharing, International Private Leased Circuits (National Optic Fibre Backbone infrastructure) Point to Point and Backhaul services.
Latter-day businesses are investing heavily in data server space in data centers for cloud services, back up their data information, intersperse to other companies and provide secure, convenient services to their customers.
READ: BIG WIN FOR NTV AS COURT REVERSES SH5M AWARD
Global spending for big data and business analytics hardware, software and services is projected to rise from the current $150.8 billion to $210 billion by 2020, according to telecommunications analyst firm IDC.