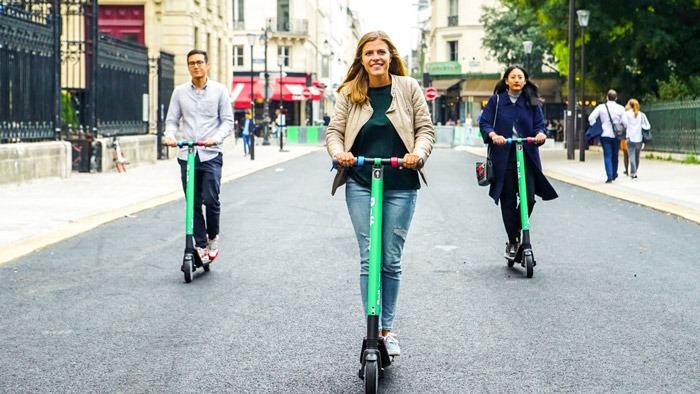 Taxify announced Thursday it is rebranding, changing its name to Bolt and adopted a new logo, but the app on which it rides "will stay just as good as ever."
"Taxify started five years ago with a mission to make urban transportation easier and faster. Our first product was a taxi dispatch platform, hence the name. Since then we have grown into a much broader transportation platform, providing ride-hailing with cars and motorbikes, as well as scooter sharing," it said in a blog.
"We have come a long way, with more than 25 million people around the globe using Bolt app to move around in their city. But we're not stopping there! The new name marks an important milestone in our journey to become the #1 ride-hailing app in Europe and Africa," the Estonian ride-hailing company added.
Drivers and passengers using its mobile app will not need to download a new one as the existing one will change automatically from Taxify to Bolt. It has been using the name for its new electric scooter service to double down on providing multiple transportation options beyond private cars.
"We are bullish that the future is fully electric and so we wanted a name that moved us away from the combustion engine," CEO and co-founder Markus Villig said in an interview in London with TechCrunch.
Taxify launched five years ago with a mission to make urban transportation more convenient and affordable. Its first product was a taxi dispatch solution that gave the company its original name.
Putting future engine technology to one side, the move away from using "taxi" in the name also underscores how the startup intends to widen its remit to cover more than just car-based rides.
Read: 10 types of handshakes and what they mean
Cars may make up the vast majority of Bolt's service today, but the plan is to add more scooters, other individual transport modes, and soon public transport links. "The old name was too restrictive," Villig said.