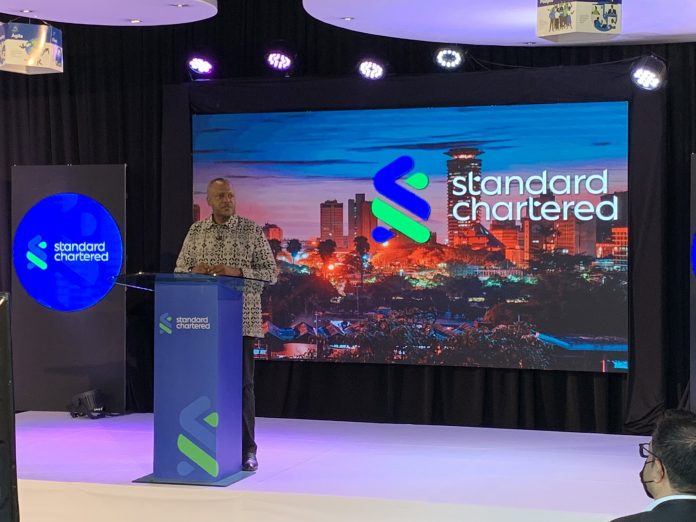 Standard Chartered Kenya on Monday, March 14 announced its full-year results for 2021, revealing a record-breaking performance as it accelerated recovery from the effects of Covid-19.
The NSE-listed bank saw profit before tax rise 70% from the previous year to hit Ksh12.6 billion. Net profit rose 66% to Ksh9.04 billion.
It represents the firm's best performance in five years. CEO Kariuki Ngari described 2021 as 'an exceptional year' for the bank at an event in Nairobi on Monday, March 14.
"Income returned to growth after the dip last  year occasioned by the impact of Covid-19, increasing 6% with strong underlying business momentum," he added.
Non-interest income notably increased 25% thanks to strong performances by StanChart's Wealth Management and Financial Markets divisions. Net interest income fell 2% as increased volumes were offset by lower average yields.
Earnings per share are up 68% to Ksh23.49.  The board will be recommending to shareholders at the forthcoming AGM the payment of a final dividend of Ksh14.00.
An interim dividend of Ksh5 was declared and paid in December 2021, bringing the ordinary dividend per share for the year to Ksh19 – an 81% year-on-year growth.
The bank's strong performance was also driven by lower costs. Operating expenses decreased 10%.
Credit impairment declined 46% to Ksh2.1 billion. The bank also highlighted its undertaking to invest in digital transformational initiatives.
"We continue to transform how we serve our customers through innovations, partnerships  and digitization whilst maintaining a tight control on expenses  with underlying efficiencies funding continual investment," Ngari stated.
Among products it launched in 2021 was its digital micro-lending platform.