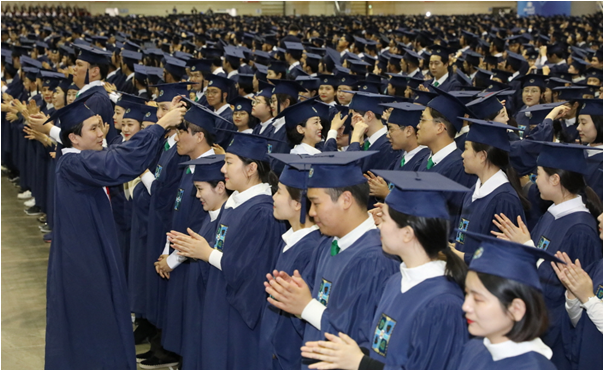 Shincheonji, a Christian movement with roots in South Korea, has reportedly conducted a graduation of 103,764 members globally, among them Kenyans.
This allegedly increases the Shincheonji congregation members by more than 100,000. Shincheonji, a Korean word that means New Heaven New Earth, was established in 1984 in South Korea by Lee Man-hee.
The graduation was the culmination of six months of Bible study in Shincheonji's Zion Mission Center. It is not revealed how many Kenyans have joined the movement.
This means that the 100,000 graduands have officially joined Shincheonji Church of Jesus the Temple of the Tabernacle of the Testimony, under the chairmanship of Mr. Man Hee Lee.
Shincheonji Church of Jesus the Temple of the Tabernacle of the Testimony opened the 110th Zion mission center graduation ceremony.
Since the church could not contain all of the graduates in one location, the graduation ceremony was held simultaneously in three different locations in South Korea and 112 countries across the world (Africa, Europe, Asia, America, and Oceania), Kenya included.
See >> Where Employees are Shut in Coffins to Release Stress
The graduation is the process through which newcomers join Shincheonji officially. "The secret of Heaven, which God must fulfill, is written in the book of Revelation. The scripture cannot be broken. The Revelation that was written 2,000 years ago, must be fulfilled according to what it says," says Man Hee Lee.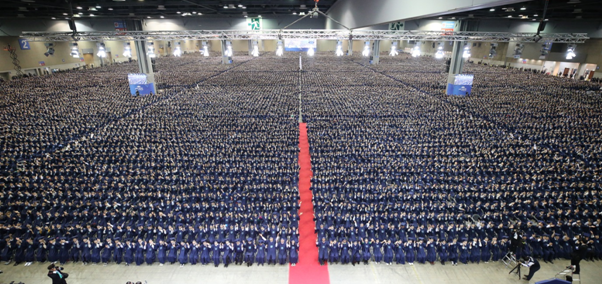 He added: "The purpose of God is to create the kingdom of God by harvesting the ripened fruit which he sowed 2,000 years ago. Today, God is creating the new kingdom and new people through the people who are born by the seed of God."
Chairman Lee said the world of Shincheonji has been created in accordance with Revelation's fulfillment, which is the "New Heaven and New Earth" in Revelation 21. "One generation has p*********y and a new one is being fulfilled," he said.
See Also >> Kenya's Richest Churches Reaping Billions From Worshippers
Aron Kim, who gave the speech as the representative of the graduates, introduced himself as a missionary who used to work in Brazil and was born from a family of three generations of pastors. Aron Kim said "the hardest part, which broke my heart, during my learning of the revealed word in Zion mission center is the realization that I was teaching people lies."
Studying Shincheonji
They likened the graduation to 10 large churches with 10,000 congregation members being established in Shincheonji within one year.
The Bible study of Shincheonji is different from convention churches which Man Hee-lee says only aim on history and moral teaching. Shincheonji focuses on the fulfillment of the promised prophecy in the Bible.
He said more than 200,000 people are studying to join Shincheonji with a target to hit one million congregation members in three years.
Next Read >> Top 12 Offences Most People Committ in Church Without Even Knowing