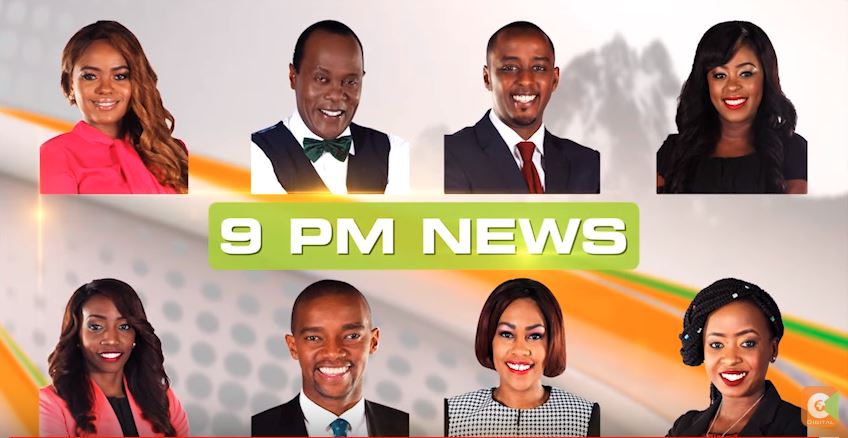 [dropcap]I[/dropcap]n football terms, a transfer occurs when a player switches from one club to another. The transfer fees paid are often huge and the cost has evolved over time. The first one million pound transfer almost caused an earthquake! Imagine what Neymar's transfer would have done to the world then.  Football is generally good business but not so in Kenya, players in our country are not given long contracts and as a result many leave their clubs for free.
The transfer market I will talk about is not of football clubs but of the media industry in Kenya. This year has witnessed by far the biggest, and perhaps most shocking, transfers of talent between the leading media houses, especially TV stations. There has been poaching and exits that have left some players scratching their heads. Let's look at the position of the mainstream TV stations and how they compare with the English Premier League teams.
KBC / Aston villa
The state corporation boasts history and the pioneer in the media industry in Kenya. Just like Villa that is supported by most of the royal family, KBC has the government backing at least on paper. Although at one time it was able to compete (Hamisi Temo is a legend), poor strategy has lead to its demise. Just like two thirds of Villa supporters did not actually witness them win the champions league, so too, many Kenyans were either not born or have forgotten the golden years of KBC.
My prediction: KBC will remain relegated until they change strategy, management and get proper backing from the government. Aspire to be like other successful state broadcasts e.g. the BBC, or you will expire. Need a new manager, technical bench, and buy a whole new first team maybe then they will be promoted.
KTN / Liverpool
KTN also can boast rich history as the first privately owned TV station in Kenya. Those were the glory years of Catherine Kasavuli (she was articulate and clear, not like these fake accents that read the news nowadays). Unfortunately, somehow they failed to adjust to the changing times and other clubs overtook them. However, all is not gloom and doom for them as they were able to rebrand themselves plus the introduction of KTN News was a tactical masterstroke by management.
My prediction; they should be able to compete with others but should keep their talented players, otherwise they will lack the rhythm required to play. Need to buy a recognized striker for their Prime Time news.
Nation / Manchester United
They have produced many legends and there is no doubt that many more will come. Unfortunately, when Alex Fergusson (Wilfred Kiboro ) retired from the helm, they have not really been able to cope. What the manager was able to achieve enabled people value the club (station). Now there is no one to shield the owners who everyone can see are just in it for the money, no passion, no purpose just 'kakitu'. The managers have had very bad tactical decisions that made many players to leave. Even Wayne Rooney (Larry Madowo ) left. Shame!
My prediction; They have a very vibrant set of in experienced players. They may be able to compete if they do not sell these players and let them develop into superstars. Need two more experienced strikers for their Kiswahili news.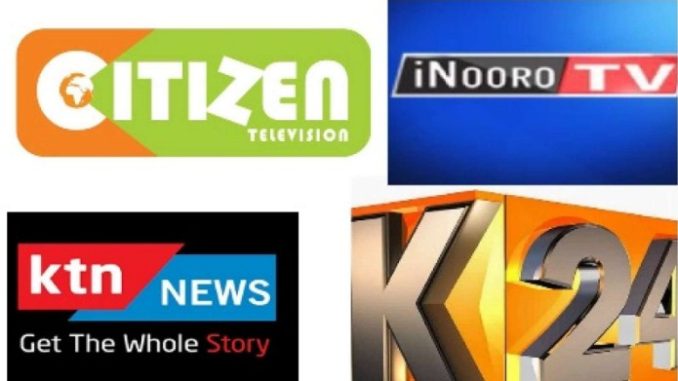 Citizen TV / Real Madrid
Everyone wants to play for Real Madrid because of the money. Citizen TV has attracted a lot of talented players over the years. However, this comes with the price of player ego. One Swahili striker became the talk of town when he sought to sell his kidney for money; another Swahili midfielder was promoted to government. We thought she was talented but apparently she has become the worst government spokesperson in Kenya.
One of their goalkeepers who attracted a lot of admirers from the ruling elite including (Casper the stalking ghost who keeps appearing in all of her court cases), is facing charges in court.  This is the problem with dealing with ego. Ooh and before I forget they tried to pair husband and wife to lead their strike force.
My prediction; They are trying to hard although they may be able to retain their title. Need to add a midfielder with a sweet and welcoming personality then maybe they will be able to add more viewers.
K24 / Man City; PSG
Nobody cares about the noisy neighbours. We only care where the owner got the money from.
My prediction; if they are able to use their radio strategies that have made them successful in the TV division then they will be able to compete. They need to buy s*****l free anchors to boost their brand.