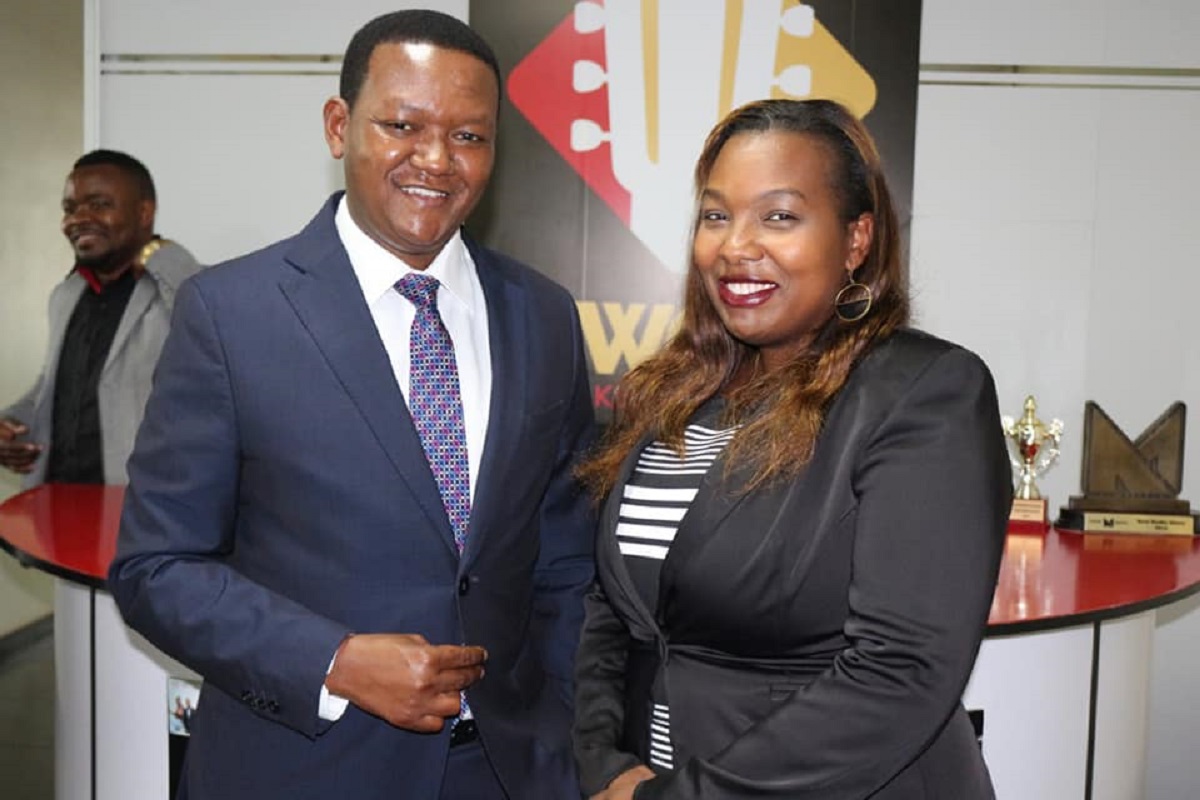 Trace East Africa, which recently acquired a majority stake in Qwetu Media Services, plans to rename Qwetu Radio and turn it into an English language station.
This is a bold venture that could also be an indication that there is still space to be exploited in the English radio segment.
Kenya's radio scene has in recent years been dominated by Kiswahili, vernacular and religious stations. Sources indicate the new station will be known as Trace FM.
Trace music channels
Trace East Africa, has hitherto been known locally for its music channels, Trace Mzika and Trace Naija on DStv.
Olivier Laouchez, a French national of Carribean descent, is the Co-founder, Executive Chairman and CEO of Trace, a global broadcast and digital media company specialised in afro urban music and entertainment. It was founded in 2003.
Given this background, it appears Trace will seek to wrestle the market share from Kiss FM and Classic 105, both owned by Radio Africa, which have been dominant in entertainment and lifestyle segments in the country.
What remains to be seen is how it would achieve the feat given that the two stations have retained celebrities and comedians in their ranks to up their ratings.
For instance, Classic 105 dominates the airwaves during breakfast time from 6am – 10am thanks to their show 'Maina and King'ang'i", according to Geopoll's latest ratings covering the July-August 2019 period.
The programme, known for discussing controversial issues that mainly focus on sex, marriage and related topics, show the station secure a 19.5% audience share among the target group from 6am – 10am, and an average 20.8% share during weekday mornings in Nairobi.
Only Kiss FM also made it to the top five which was dominated by Swahili stations, Radio Jambo, Radio Citizen and Milele FM.
Hot 96, on the other hand, has the likes of Jeff Koinange, Lulu Hassan and Patrick Igunza to help it draw in listeners.
Top five radio stations
In terms of rural listenership, only Kiss FM made it to the top five behind Radio Citizen, Radio Maisha and Jambo. The station recently secured the services of former NRG duo, Kamene Goro and Andrew Kibe, as it aims to boost its audience numbers.
However, according to Geopoll, listenership is still quite fragmented, with a high portion of the audience listening to radio stations outside the top 10.
Before it was bought out by Trace East Africa, which acquired a 70% stake in the media house, Qwetu Radio was popular for its Rhumba music.
While this and some of its other programmes were fairly popular, the media house failed to break even, a situation that saw it bleed talent while those who remained went for months without pay.
According to returns filed with the Competition Authority of Kenya, Qwetu registered a turnover of Ksh 41,826, 722 for the preceding year 2017.
On this ground and the fact that Trace East Africa is a newly incorporated company with no turnover for the period, Director General Wang'ombe Kariuki exempted the merger from provisions of Part IV the CAK Act, noting that the transaction will not affect competition negatively; and meets the threshold for exclusion under the Merger Threshold Guidelines.
Continuous music programmes
On August 31, Qwetu Director Victoria Anampiu, who will maintain a 30% stake, formally announced the merger, stating Trace will bring aboard its "wealth of experience in the media space, promising the most engaging, informative, disruptive, dicey and chic experience."
"We thank you for the great support you have accorded us this far and we look forward to a new chapter that promises a better product, a better service and a better experience. We hope we shall continue being your first destination for information and entertainment," she added.
The shift in focus has since seen presenters such as Dorah Manya, Joseph Marwa, Choirmaster Mogaka, Zulekha Akinyi and Dokotolo Lawi leave the station, which has been since been airing continuous music programmes amid anxiety among its listeners.
Capital FM, which defines itself as an urban music station, and KBC English Service have largely avoided going the showbiz way, equally giving prominence to news and information.
HomeBoyzs Radio, XFM, Nation FM, XFM, 1 FM and 2 FM are the other English stations in the country though they have varied audience targets. There are also international stations, Radio France International (RFI), Voice of America (VoA), BBC and China Radio International, but are mainly listened in for their news programmes.