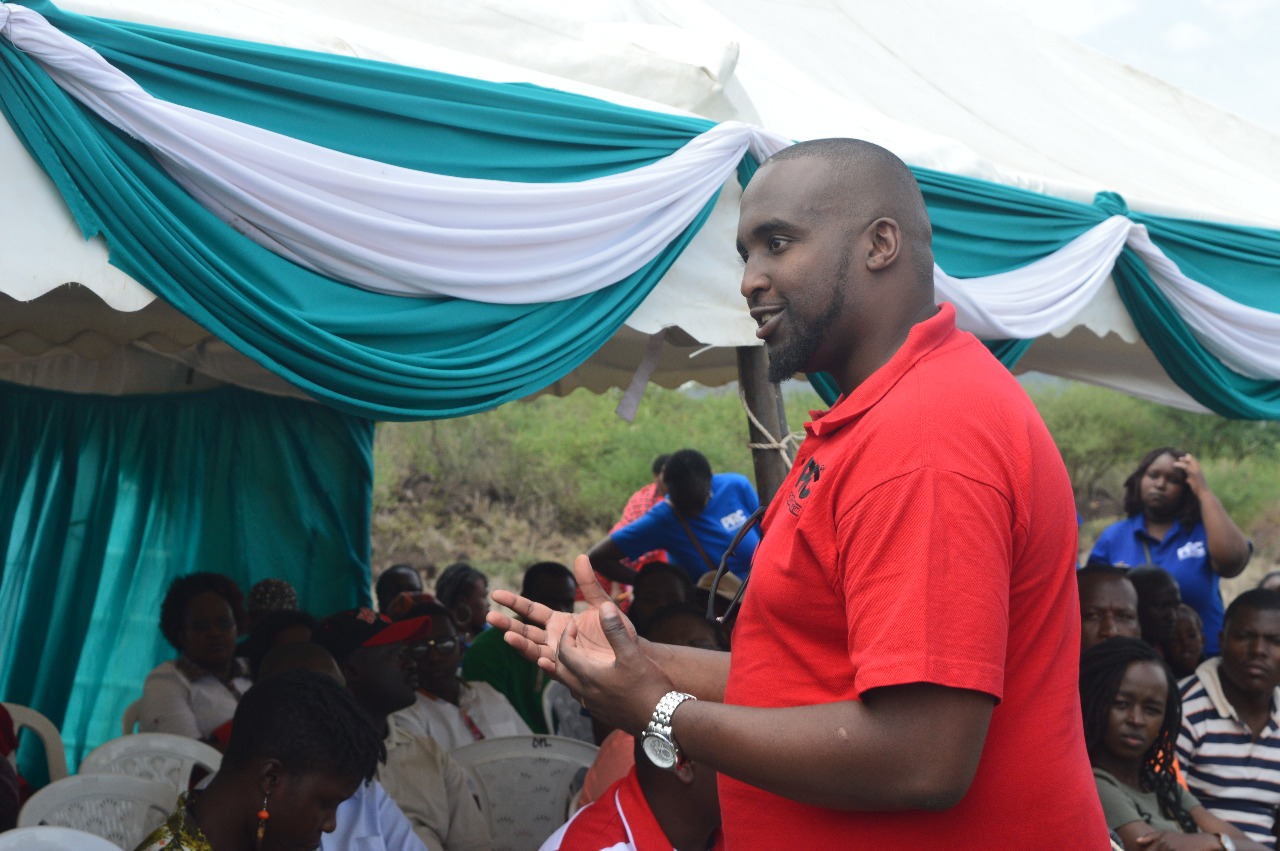 [dropcap]R[/dropcap]eal estate firm-Property Reality Company (PRC) has launched an ambitious plan to grow its business in 2018, driven by digital technology and efficient customer service.
PRC CEO, Mr Brian Gachari, says the main goal this year is to develop a high-tech solution that will make it easy for their clients to get information and access services, cement its relationship with its clients and enhance its products.
"We have been in the real estate sector for over eight years now, and our key decisions and strategies have always been influenced by customer feedback," says Mr Gachari. "That is why we have decided to give them top priority in our strategic plans this year."
Client sensitization, easy access to PRC's sales service platform are some of the areas the company will be channeling more investments to ensure interactivity and instant responses for the more than 8,000 clients. In the growing real estate market, customer service and timely information have become a competitive edge.
Head of customer relations Ms Rose Cheche says despite the challenges that come with handling client issues, PRC is out to satisfy its customer needs.
She noted that one of the main challenges in the real estate business is delays in title deed processing, which largely depends on external factors. "This is not our making but we fast-track delivery then offer clients affected by delays some discount (service recovery cost)," she says."
Jovial and interactive, Ms Cheche says PRC is aiming to be company of choice in real investment in implementing the 2018 strategy.
PRC also intends to revive its Kilimo Biashara initiative that it terminated sometime last year. Under this project, PRC would sell plots but then manage them on behalf of the clients from planting to harvest and marketing.
"When we launched Kilimo Biashara, our strategy was that we would do the farming, plant the crops sell and then share the profits. We assured our clients of a return but then it did not succeed and that's why we had to put it to on hold re-strategize and we are sure we will succeed this time," says Mr Gachari.
Besides, PRC will accelerate its housing project that began early last year under which the company is building 40 apartments.
Project Manager Mr Steve Kagume says the housing project is a response to customer feedback and tastes.
The Sh175 million housing project, just 600 metres off the Nairobi–Nakuru highway, is located in Naka Estate, Nakuru County. Known as Lakeview Heights, its houses are planned on a quarter acre piece of land comprising two bedroom and three-bedroom units on, targeting investors buying to live or rent out.
The project, which is expected to be complete by 2019, will have a breathtaking view of Lake Nakuru and park in which the thrill of a modern lifestyle will blend with the tranquility of nature. It will have 40 apartments of which 30 are two-bedrooms and 10 three bedrooms on five floors with each floor having eight units.
"We noted that our clients really wanted us to do something in housing and we want to deliver them quality houses to give them value for money," said Kagume.  "We believe in quality housing at affordable cost."
For more information visit PRC Website