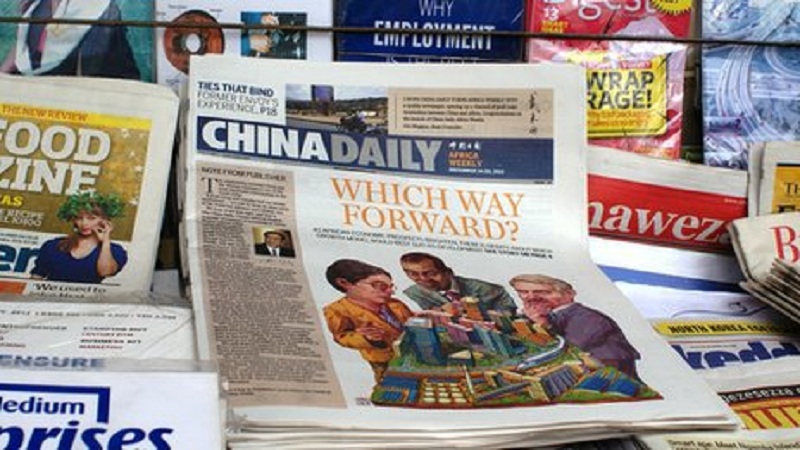 Police briefly detained a Chinese journalist on Friday, just days after a raid on another Chinese broadcaster, as part of an immigration crackdown that has frustrated Beijing embassy officials.
Officers entered the offices of the China Daily newspaper in Nairobi demanding the documents of staff before hauling deputy-bureau-chief Liu Hongjie to the police station despite having verified his work permit online.
"His work permit is valid. They even checked it online at his office. But he was still taken away," said embassy spokesman Zhang Ghang, adding the journalist was later released. Police on Wednesday raided the African headquarters of the China Global Television Network (CGTN), briefly detaining eight journalists, as well as five other nationals employed in the same building.
The Chinese embassy expressed concern at an increase in detentions of its nationals even though they hold legal documents. Government spokesman Erick Kiraithe told AFP the raid on CGTN was a "mistake", without elaborating.
Chinese foreign ministry spokeswoman Hua Chunying told a press briefing in Beijing that Kenya had "admitted inadequacies in law enforcement and apologised". Kenya last month began hunting down and arresting those illegally in the country after holding a 60-day exercise in which every foreigner was required to revalidate their permits.
Last week, the Interior ministry released a hotline number for members of the public to report suspected illegal immigrants. Police have been stopping foreigners in malls, restaurants and other establishments and demanding they identify themselves, however, no other raids on workplaces have so far been reported.
On Thursday a Chinese businessman was arrested and deported after a video of him making a string of racist remarks was widely shared on social media. Zhang said that the video dated to June and that the person in question had already been punished by his company.
China and Kenya maintain strong relations, with Beijing funding numerous infrastructure projects in the country. China financed 90% of a $3.2-billion railway linking Nairobi to the coastal city of Mombasa.
READ: STANDARD CONDEMNS POLICE RAID ON CGTN
President Uhuru Kenyatta attended a two-day China-Africa forum in Beijing this week discussing the financing of the railway's second phase linking the Rift Valley town of Naivasha to Kisumu near the Ugandan border, at a cost of a further $3.5 billion.