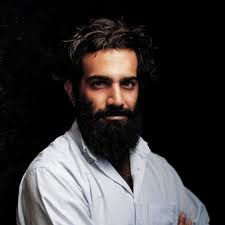 A photographer credited with taking photos during the Riverside Terror Attack last week has denied profiting from the death of Kenyans by selling the images to American photo aggregator Getty Images for Ksh 50,000.
Reports that Kenyan born photographer Khabir Dhanji sold the photos to Getty appeared in mainstream and non-mainstream media including Business Today on Tuesday and immediately sent social media into a meltdown.
Daily Nation which also reported the story has since pulled down the article and apologised to Mr Dhanji clarifying that the photographer supplied his images to media agency AFP which has a partnership with AFP to sell its photographs in an editor's note by original writer Hillary Kimuyu.
"An article on the sale of photographs from the 14 Riverside Drive Attack published earlier contained inaccuracies which we wish to correct. The article suggested that Kenyan Photographer Khabir Dhanji put up the photographs for auction at Sh50, 000 each,"
"The correct position is that Mr Dhanji supplied his photographs to AFP. He will not earn any money from the sale of the photos by Getty Images," reads the editor's note.
READ: IT'S FAKE! KNBS WARNS KENYANS ON CENCUS JOB ADVERT
The wide range of photos ranging from those of victims, Kenyan security agents and survivors captured in detail are being sold at Ksh 50,000 each on the Getty Images website.
Mr Dhanji is a photojournalist specializing in conflict and humanitarian emergencies across Africa.
He is a graduate of the University of Sydney with a Bachelor of Arts (Media and Communications) and majors in Art History and Theory, and in Film Studies.
SEE ALSO: TWEETING CBK EMPLOYEE LOSES ONE YEAR BATTLE FOR HIS JOB
Dhanji is a self-taught photographer, with what he describes as a "skewed lens".