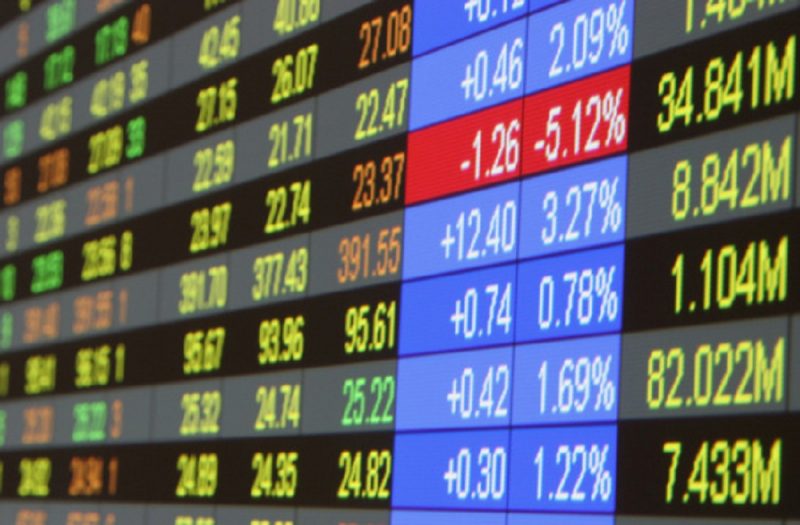 Equity turnover at the Nairobi Securities Exchange (NSE) declined in the last quarter of 2017, pushed down by a dip in foreign trading, data from the NSE released on Tuesday shows.
Turnover in the fourth quarter of 2017 declined 33% to a total of Ksh 36 billion (US$350 million), down from Ksh 53.4 billion (US$521 million) in the previous quarter.
The volume of shares traded also dropped, to 1.3 billion in quarter four, from 2 billion shares in quarter three, according to the NSE.
During the fourth quarter of 2017, net foreign sales plunged to Ksh 338.5 million (US$3.3 million), down from Ksh 1.03 billion (US$10 million) in the previous quarter.
Similarly, the blue-chip NSE 20 share index declined by 39 points during the fourth quarter of 2017 to close at 3,712 points, down from 3,751 points recorded at the end of quarter three.
Only Kenya's All-Share Index (NASI) grew, but it went up slightly by 9 points in the period under review to close at 171 points, from 162 points recorded at the end of the third quarter, according to the NSE.
Analysts attributed the fall of the activities at the Kenyan bourse to political uncertainty over the Oct. 26, 2017, repeat polls.
The polls affected mainly foreign investors who cut participation as they awaited the outcome of the second presidential election and the Supreme Court ruling that followed.
"Uncertainty usually hurts financial markets as investors cannot commit their finances when they are unsure of the political situation," said Henry Wandera, an economics lecturer in Nairobi. "The NSE is dominated by foreign investors, therefore it takes much heat."
However, analysts have predicted a good performance for the market in the first quarter of 2018, at both the bond and equities segments.
Turnover has been forecasted to record double-digit growth with foreign investors returning at the Kenyan bourse following a peaceful political environment.
Already, signs that the market would outperform itself in 2018 were evident last Friday, as turnover hit Ksh 6.2 billion (US$60 million) a day, buoyed by the trading of KenolKobil.
On Monday, the NSE 20 Share Index closed at 3,741.80 points while market capitalisation, which measures shareholders wealth, hit Ksh 2.7 trillion (US$26 billion).
Stock brokers have forecasted that the NSE 20 share index would surge to 3,800 points in the first quarter and 4,000 points within the first half of 2018.