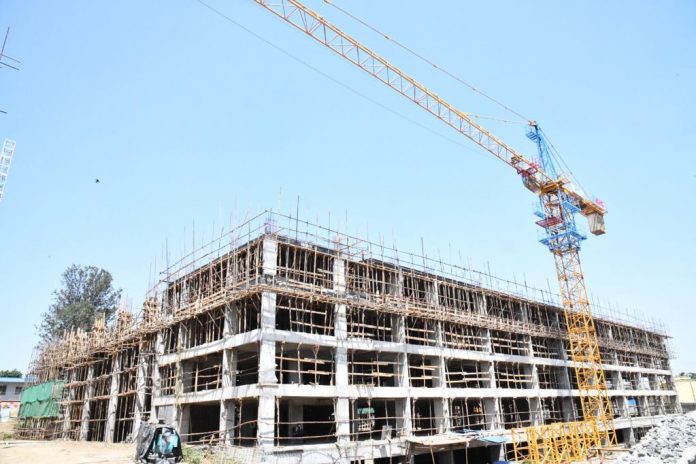 The Nairobi Metropolitan Services (NMS) has offered an update on affordable housing projects it is undertaking across the city.
NMS is currently undertaking the second phase of the project which includes the development of 60,000 houses in 10 city estates – Woodley, Bahati, Maringo, Jericho, Lumumba, Ziwani, Embakasi, California, Kariobangi and Bondeni.
Phase 1 of the project covered Ngong Road Phases I and II, Uhuru Estate, New Ngara, Old Ngara, Suna Road, Pangani, and Jeevanjee/Bachelor Quarters.
The Pangani development began in 2020 as the flagship project for the first phase of the regeneration project – aimed at delivering between 10,000 and 12,000 housing units upon completion. As of 2022, there are 1,562 units at the Pangani development and 1,830 units at Jevanjee.
"The demand for low-cost housing in the city is incredibly high. As of now, all the units under the affordable housing bracket valued at Ksh1 million are sold out," Marion Rono, NMS Deputy Director of Housing and Urban renewal stated on February 16.
NMS stated that the ongoing construction would help address the housing backlog in Nairobi.
For Phase 2, the NMS as the contracting authority in 2021 called for expression of interest (EOI) from development partners from the banking industry, pension funds and schemes, real estate, and other investors for a j***t venture partnership in the project.
NMS has been stepping up its e*******n of various projects with the expiry of its tenure looming large. The deed of transfer of functions was initially expected to expire in March this year but was extended by Governor Anne Kananu for a further six months.
The body was created by the State to take on various key functions of the county in a deal brokered by President Uhuru Kenyatta himself and signed off on by former Governor Mike Sonko.
NMS is in charge of health services, transport, public works, utilities and ancillary services, and planning and development.
Affordable housing forms one of four pillars in Uhuru's Big 4 agenda announced at the start of his second term. The President has reiterated his focus on securing his legacy as he exits State House.