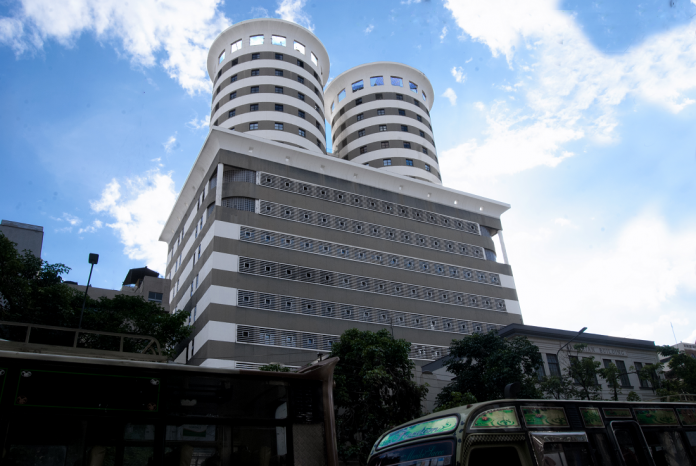 Nation Media Group has become the centre of focus again ahead of a crucial staff meeting tomorrow, Friday 4th November, where the management is expected to announce a restructuring in which more employees are to be sent home.
All NMG staff at the Nation Centre head office and across the bureaus countrywide have been invited to the 8am 'must attend' meeting. Staff in the regional offices are expected to follow proceedings through Zoom link.
The meeting will be addressed by Nation Media Group chairman and former CEO Wilfred Kiboro, and the current CEO, Mr Stephen Gitagama, who will update employees on the recent developments in the company's business and future prospects.
The meeting comes amid tension at the region's biggest media house, with rumours flying around that this year's restructuring is likely to touch the top echelons of NMG's editorial department.  The company's editorial, which is the nerve centre of Nation's media business, is led by Mutuma Mathiu as editorial director, who manages a host of managing/section editors and an army of journalists working for both print, electronic and digital.
"People are not working here," a senior reporter at Nation Centre told BT. "It's tension and speculation about tomorrow's meeting." While it's hard for the employees to guess what management has in store for them, it's easy to read the body language in the corridors.
It's not yet clear who will be offloaded but there are clear indications that NMG is out to cut more fat. The the layoff will touch various departments including also management, advertisement and circulation.
Read >> Ruth – How I Became a Real Estate Mogul At 30 Years
It's a catch 22 especially for editorial department which is reportedly understaffed on most desks. The media house has also lately experienced staff hemorrhage as journalists flee from the uncertainty at NMG employment to the safety of corporate suites.
Recently, the company lost business reporter Brian Ngugi to Standard and Walter Menya to government, while Otiato Guguyu left to become the  current affairs editor at Debunk Media. We are reliably informed that three Business Daily journalists are on their way out for greener pastures.
NMG, like other media houses, was hard hit by Covid-19 disruption. To stay afloat the company in April 2020 announced salaries cuts by up to 35% depending on pay scale, and laid off a good number of employees three months later. One year down the line, in March 2021, NMG reverted to normal salaries after weathering the Covid-19 storm. Its closest rival, Standard Group followed suit in June the same year.
Indeed, it was a year that was crowned by NMG announcing a tenfold increase in its net profit, which hit Ksh493.1 million for the year ended December 2021, up from Ksh47.9 million in 2020, driven by a surge in sales and advertising revenue. It even resumed paying dividend.
See Also >> How Kenyans Are Reacting To President Rutos Picks For PS
The year 2022 has, however, presented a different ballgame altogether.  Media houses have felt a squeeze from a slow economy and the rising cost of business pushed up by the increasing cost of fuel and the ever strong dollar.   Nation Media Group in August 18 published its financial results for the six months ended June 30, 2022, which saw net profit for the period slide to Ksh247.8 million from Ksh285.2 million last year.
Management attributed the decline in profitability to factors including a 'drastic' rise in the global prices of newsprint paper, disclosing that the costs were up over 100% compared to the previous year. The company also cited the weakening of the Kenyan shilling against the dollar driving up the cost of imported raw materials.
Standard Group has already given notice of redundancies and is expected to start issuing letters any time. At NMG, management appears to have decided to bring the pain earlier than its usual late December or early January period.
Next >> Would You Buy This Plot For Sh7 Million?