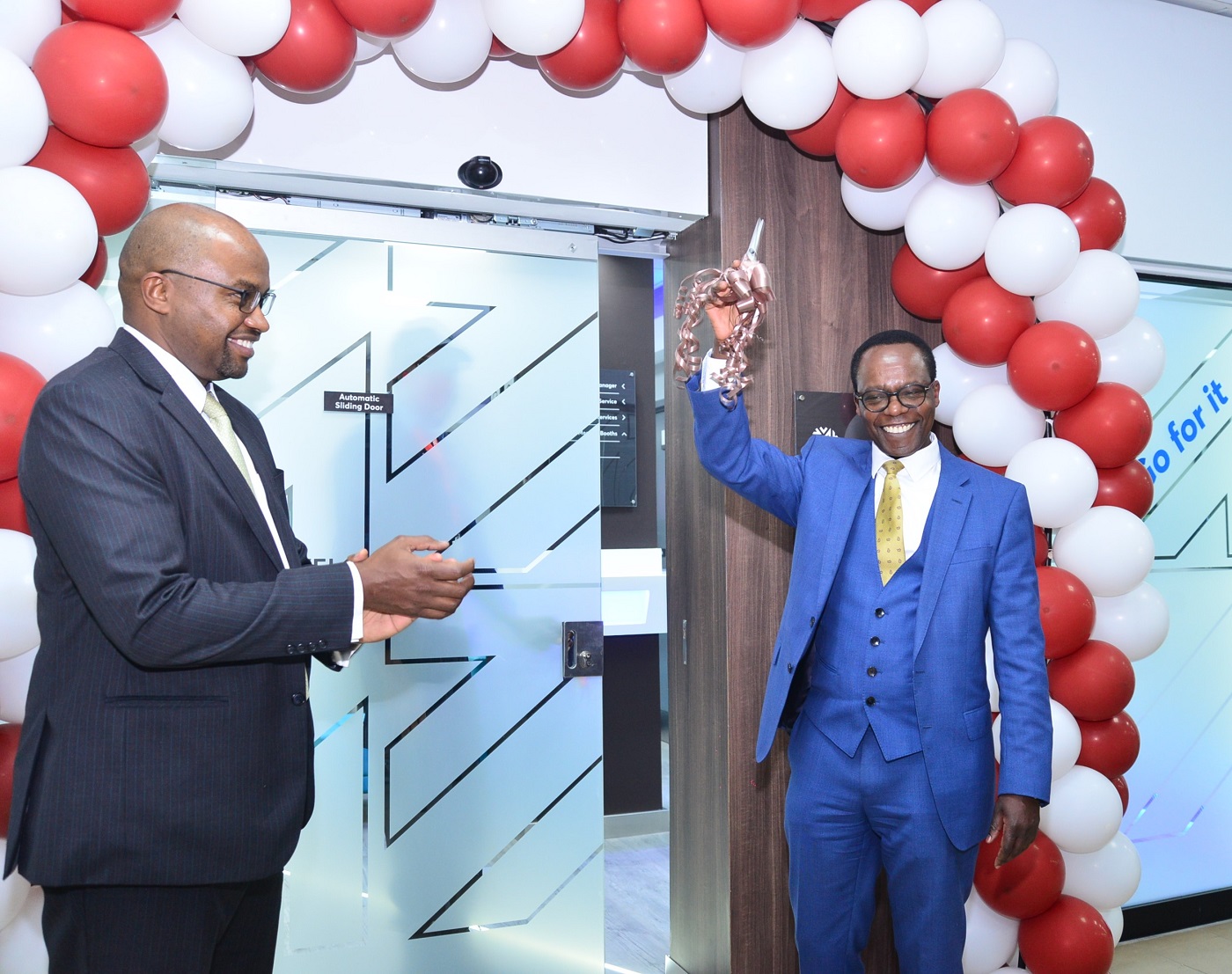 NCBA Bank PLC, has unveiled its new branch at Sarit centre that features modern technology and a customized branch design, even as it faces the reality of scaling down its expansion ambitions.
The Sarit centre branch is the 70th, following a rationalization programme in June 2020 that resulted in 14 branches that were co-located or in close proximity merged into one with a view to streamlining operations.
The new branch features the NCBA corporate colours and incorporates environmentally-friendly elements like digital displays to cut down on paper usage, energy-efficient lighting, automated entry door and use of antimicrobial material to minimize spread of COVID-19.
NCBA's Group Managing Director John Gachora said the new branch was inline with the group's ambition to grow its retail network. "The opening of the Sarit Centre branch is in line with our growth strategy. This branch will enable NCBA to serve more customers and also offer them greater convenience," said Gachora.
Mr Gachora said plans to open 10 branches within the year were affected by the ongoing COVID-19 p******c which has forced the bank to review its strategy.
"Out of the 10 proposed new branches, Sarit Centre branch will be the only new branch opened in 2020. We remain optimistic that once the economy begins to recover, we will roll out this expansion strategy as earlier envisioned," said Mr Gachora.
NCBA's Group Director, Retail Banking, Tirus Mwithiga said the refreshed look will first be rolled out in Kenya over the next couple of years.
"The rebranding exercise will deliver a consistent brand identity across our branches. Our new branch design also reinforces our commitment to delivering an exceptional banking experience and bringing our services closer to our customers," said Mwithiga.
Meanwhile, NCBA is on track to complete all integration by the third quarter of 2020. The bank is in the process of implementing a new core banking system, which is the final phase in the integration process.
The migration to the new core banking system is timely, as the  Group's growth makes it imperative to have a  system that facilitates faster time to market for new products and services and provides an integrated customer view, amongst others.
The upgrade to T24 core banking system will enable NCBA to offer customers seamless banking experience including faster mobile and internet banking and improved transaction turnaround time.
The milestone projects come as the bank prepares to mark its first anniversary of operations in October 2020.