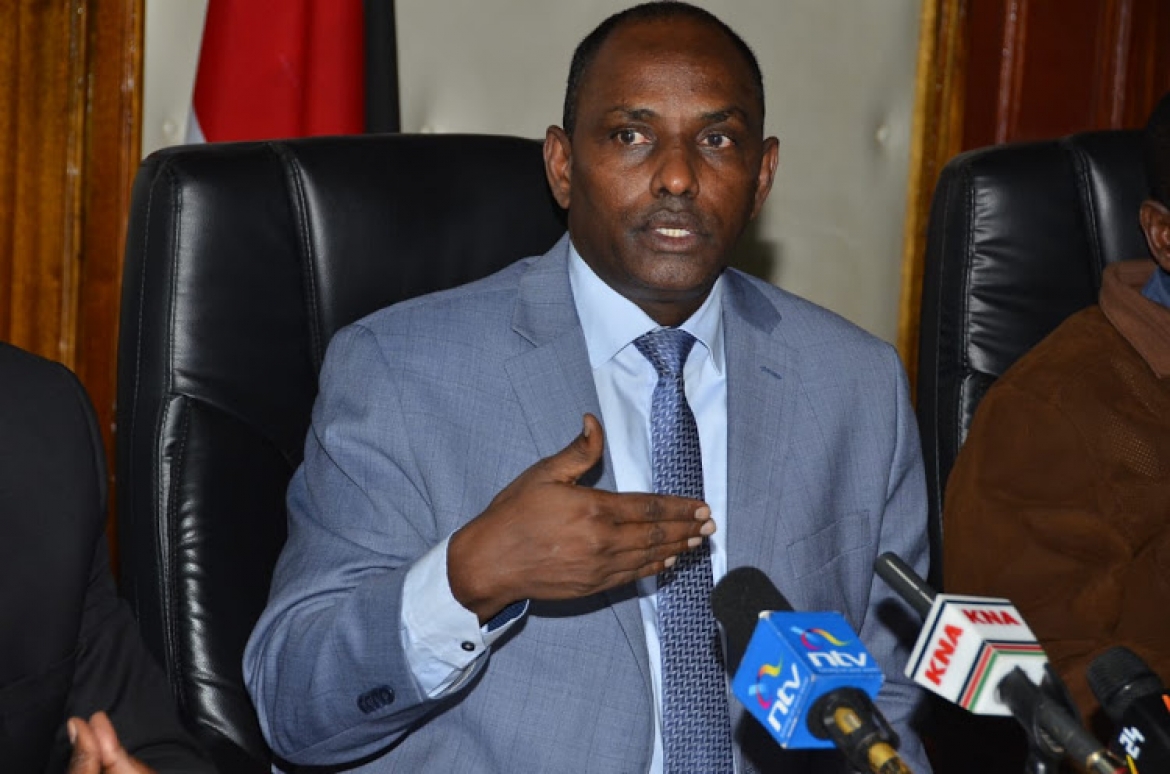 Members of Parliament have warned the Treasury over the government's repeated unrealistic revenue projections saying that the government's haphazard economic planning is fuelling the country's debt.
This position was reflected in a report authored by Parliament's Budget and Appropriations Committee weeks after the International Monetary Fund (IMF) questioned the government's prudence in the management of public funds after it emerged that projects worth Ksh1 trillion have stalled.
"They need to do more realistic revenue estimates," committee chair Kimani Ichung'wah told Reuters "Treasury should review its targets before presenting this year's budget in June,"
Treasury Cabinet Secretary Ukur Yatani has breathed a new lease of life into the Ministry after his predecessor Henry Rotich was charged for allegedly facilitating the theft of funds in the Arror and Kimwarer dams scandal.
Speaking to the publication, Yatani said that the government has missed its revenue collection targets by Ksh1 trillion cumulatively in the last six years.
The Budget Policy Statement (BPS) detailing how the government has planned for the next financial year shows that the government is working with a deficit of Ksh569 billion, which will be plugged by acquiring more debt.
This is what has riled the MPs who are now demanding that Treasury work with more realistic estimates.
However, Yatani says that revenue expectations have now been lowered and development expenditure cut.
"The framework we are presenting is the best, it is the most realistic, under the current circumstances. Our number one primary concern is on fiscal consolidation," said Yatani.
The CS said that the government is set to cut borrowing in the next financial year to Ksh570 billion from Ksh770 billion posted in the current financial year.
"We are trying to correct a situation that has been happening over the last few years," said Yatani.
Treasury will seek to borrow Ksh318 billion from the domestic market, Ksh247.3 billion from foreign lenders and some Ksh3.2 billion from other domestic lenders.