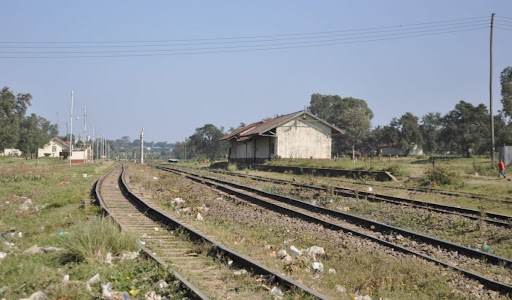 The Kenya Railways Corporation (KRC) has confirmed a December 2021 date for the resumption of passenger train services from Mombasa to Kisumu through Nairobi.
Passenger train services to Western Kenya haven't been in operation for more than a decade due to the poor state of the old metre-gauge railway (MGR).
The line from Nakuru passing through Njoro, Londiani, Kisumu and terminating at Butere has not been in use while the line from Naivasha to Malaba, though operational, has been in bad shape making it unattractive for transportation of cargo or passengers.
The passenger services are to be commissioned following the completion of refurbishment works on the Kisumu line on the metre-gauge railway. Works on the Malaba line continue as KRC looks to connect the MGR to the Standard Gauge Railway (SGR).
As part of the upgrade, a new 24.3 kilometre link has been constructed between Naivasha Inland Container Depot (NICD) and the existing Longonot railway station. The passenger train from Kisumu on the MGR will terminate at the Naivasha station, where passengers will be transferred to the Standard Gauge Railway (SGR) via the new link.
KRC's goal is to  to provide a seamless connection between the Port of Mombasa and Lake Victoria in Kisumu and also main border point with neighboring Uganda at Malaba.
Notably, KRC Managing Director Philip Mainga told Business Daily that cargo and passenger services to Kisumu would be commissioned at the same time.
With heightened travel activity usually witnessed in December thanks to the festive season, KRC hopes to attract more travelers using its passenger services.
It poses a threat to the dominance of buses and matatus in long-distance travel between Mombasa, Kisumu and Nairobi. KRC is, however, yet to reveal how much the passenger train service would cost.
As for cargo transportation, the resumption of the train services promises to be a shot in the arm for Kisumu and the larger Western Kenya economy.
It will offer a new route for transportation of goods from the Port of Mombasa to neighbouring countries including Uganda through the Kisumu port.
Works to upgrade the Kisumu Port have been completed although it is yet to be officially commissioned for use.