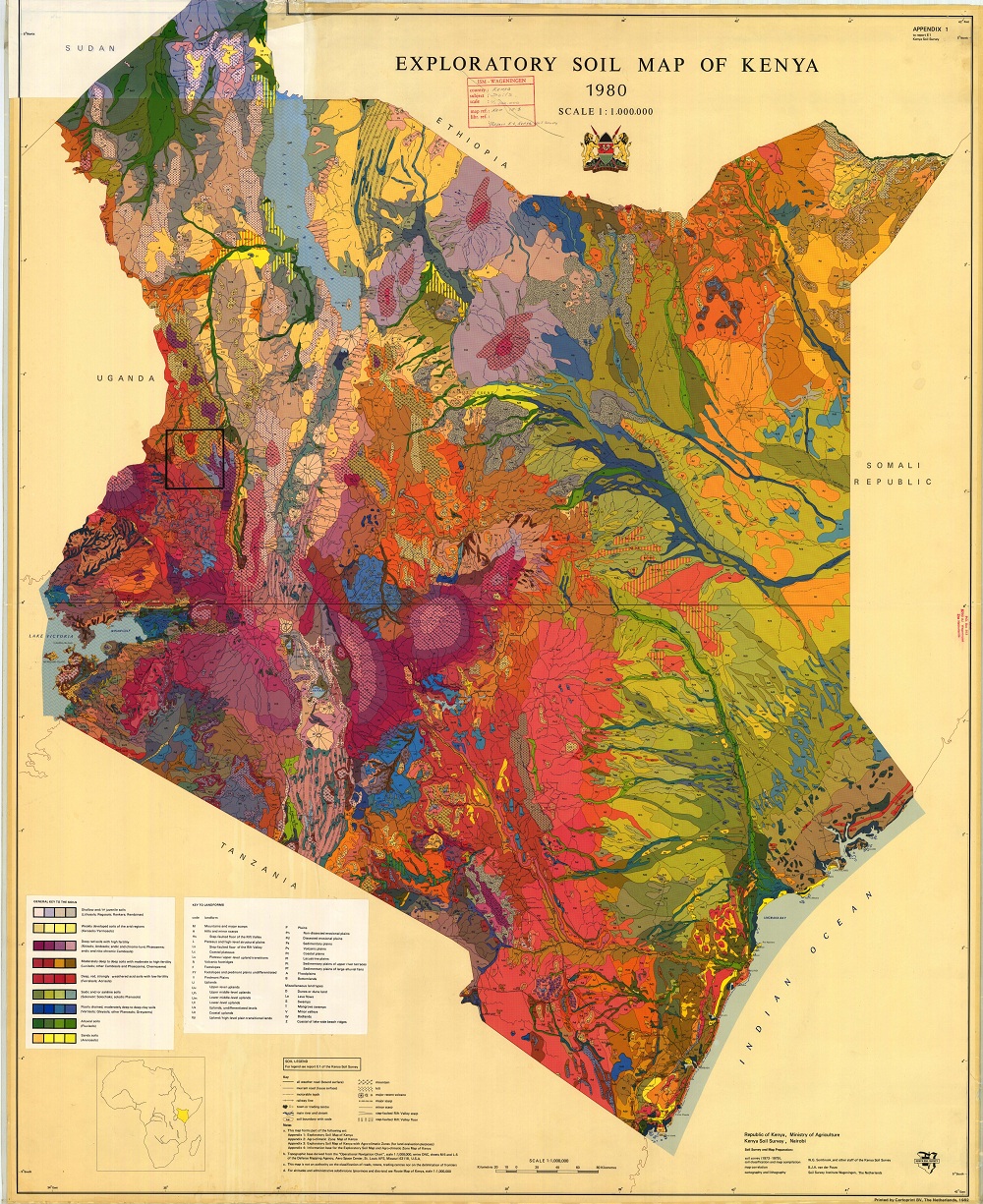 Farmers in Nakuru, Embu and Meru counties have a new mobile application that will enable them understand the suitability of their soils for various crops.
The soil testing application is expected to cushion farmers against massive losses associated with inadequate knowledge on soil composition of their farm lands.
Land Info is an innovative drive into competitive farming by the African Technology Policies Network (ATPN) that provides farmers with a one stop source of information about various types of soil and a range of crops suitable for the soils.
The app also provides target users with up to date information on climate patterns to help at least 2,000 farmers and Agricultural extension officers build resilience against harsh climatic shifts for optimized productivity of their farm land.
APTN Executive Director Dr Nicholas Ozor said Land info is a Land Potential Knowledge System (LPKS) that seeks to empower farmers with limited access to timely extension services and also acquire their soil`s capacity to retain water, its temperature and acidity levels.
Speaking after a weeklong induction of Agricultural Extension Officers in Nakuru County on the new mobile Application, Dr Ozor said the innovative model of informing farmers is designed to suit a range of needs for the farmers in various geographical zones that experience various climatic patterns.
He said this will help users make informed choices when venturing into commercial food crop farming for profitable agricultural enterprises.
He said users initially disempowered by lack or inadequate soil and climate information in 17 Agricultural value chains in Africa, pair their smart phones with those of fellow farmers and an Agricultural Extension Officer then follow a five point procedure that helps to profile their soil depending on their geographical location for appropriate advice.
As the demand for extension services rises by day, farmer to extension officer ratio in the country continues to decrease and concerns from experts about sustainable and competitive farming continues to linger.
The flagship farmer to farmer extension model is anticipated to significantly help to bridge existing gaps in supply of relevant agricultural extension services.
Dr Ozor said the State Department of Agriculture has commissioned APTS to train 100 Agricultural Extension Officers in 10 Counties on the use of the application to help them teach farmers in the regions to effectively use the resource in planning smart agricultural practices in the country`s quest for increased food sufficiency.
The free application is user friendly and is available for easy download by a smart phone on Google store.
The program envisages at least 10 farmers to benefit every two weeks from the application which translates to 240 farmers annually with the assistance of each of the already trained 60 Agricultural extension Officers.
Dr Ozor added that the app, that has already received a nod from the African Union (AU), the Food and Agricultural Organization (FAO) and the Economic Commission for Africa (ECA) is to be disseminated for use in the Sub Sahara Africa, a region he said contends with a high food production deficit annually.
Agricultural Extension Officers Jackson Wachira and Edith Tanui hailed the agricultural extension model as bound to be invaluable in effective service delivery to an ever growing farming populace in the agrarian Nakuru County.
They said that in a county where the ratio of an Agricultural extension agent to farmer stands at 1 Agricultural Extension Officer to 1,000 farmers, the application will enhance effective peer consultation among farmers in regions with similar climatic patterns and this will lead to increased productivity.