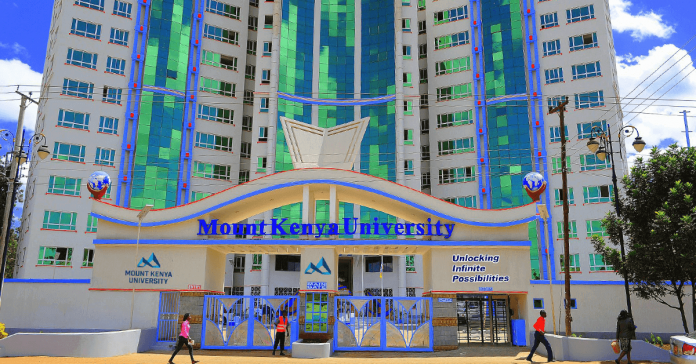 Mount Kenya University (MKU) has secured a reprieve in the long-running legal battle involving the institution and businessman Bernard Gikunda Mwarania's Step Up Holdings.
The university appealed a 2011 ruling that found it liable to pay Ksh511 million to Step Up Holdings. The dispute stemmed from Step Up's claim that it incurred major losses after MKU's Kericho Campus was shut down soon after they had entered a verbal agreement with the university to run it.
Justice Hillary Chemitei of the Nakuru High Court allowed MKU to file a defence in the dispute which has played out over the past decade. He further set aside the interlocutory judgement issued in 2011.
Made before the end of a trial, interlocutory judgments are not final until the judge decides other matters in the case or until the court can decide on whether the interlocutory judgment is working.
"The interlocutory judgement entered against the applicant or defendant on November 17, 2011, is hereby set aside.
"The applicant shall within 30 days from the date herein deposit Sh511 million in a j***t interest-earning account in the names of both counsel for the applicant and the defendant pending the hearing and determination of the suit," Chemitei ruled.
He further directed Step Up to provide a Ksh511 million bank guarantee from a reputable bank within 30 days pending the hearing of the case.
According to court documents, MKU and Step Up entered a verbal agreement to open a campus in Kericho, under a similar arrangement to MKU's Nakuru Campus which until then was also operated by Step Up. Step Up ran the Nakuru campus and paid collaboration fees to the university.
According to Step Up, the university forced them to close the Kericho campus a month after they entered the agreement leading to a loss of Ksh953,881. It further accused MKU of "illegally" taking over the campus as it transferred 3,807 students and 295 staff to other premises.
MKU initially did not place a defence arguing that the matter was for arbitration.