The photo of a Kenya Power branded van being lifted onto a truck circulating on social media is misleading. The photo's caption indicates that City Hall had clamped all KPLC vehicles along Stima Plaza in Nairobi in revenge after the power utility company disconnected its electricity over unpaid bills. Consequently, the caption goes further to say KPLC moved in with the truck to 'rescue' its vehicles.
"Information reaching my desk is that KPLC disconnected electricity at City Hall this afternoon (November 12th) due to the outstanding bills," says the caption shared by a Facebook user. "City Hall clamped all KPLC's vehicles along STIMA PLAZA, then KPLC came with this lorry and carried their clamped cars (including kanjos clamps). Man, I love my country Kenya."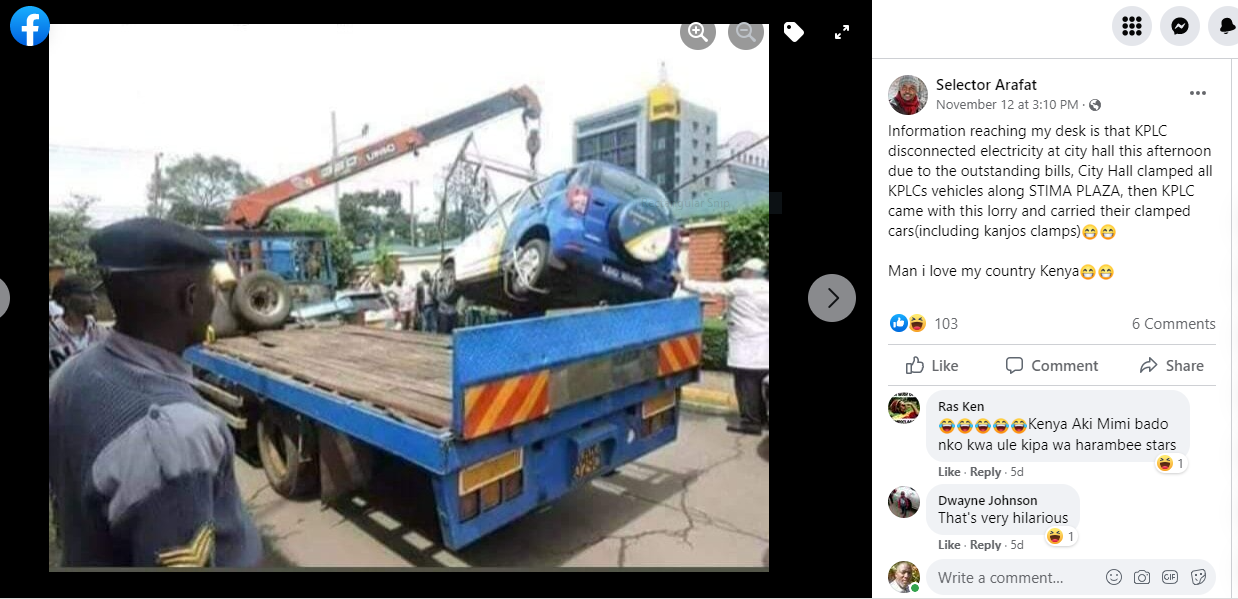 A fact-check on the photo reveals that the image is not current while the caption is misleading. A Google reverse search reveals that the image was first published in June 2018 when City Council decided to tow away Kenya Power vehicles which had been clamped due to non-payment of parking fees. This also came at a time when Kenya Power had disconnected electricity at City Hall over an unpaid bill of Ksh447 million, disrupting operations at the county Government of Nairobi's offices.
Also, Kenya Power has flagged the photo and caption as FAKE through its Facebook and Twitter accounts. Kenya Power and City Hall have in the past been at loggerheads over debts they owe each other, with their differences bordering on sabotage.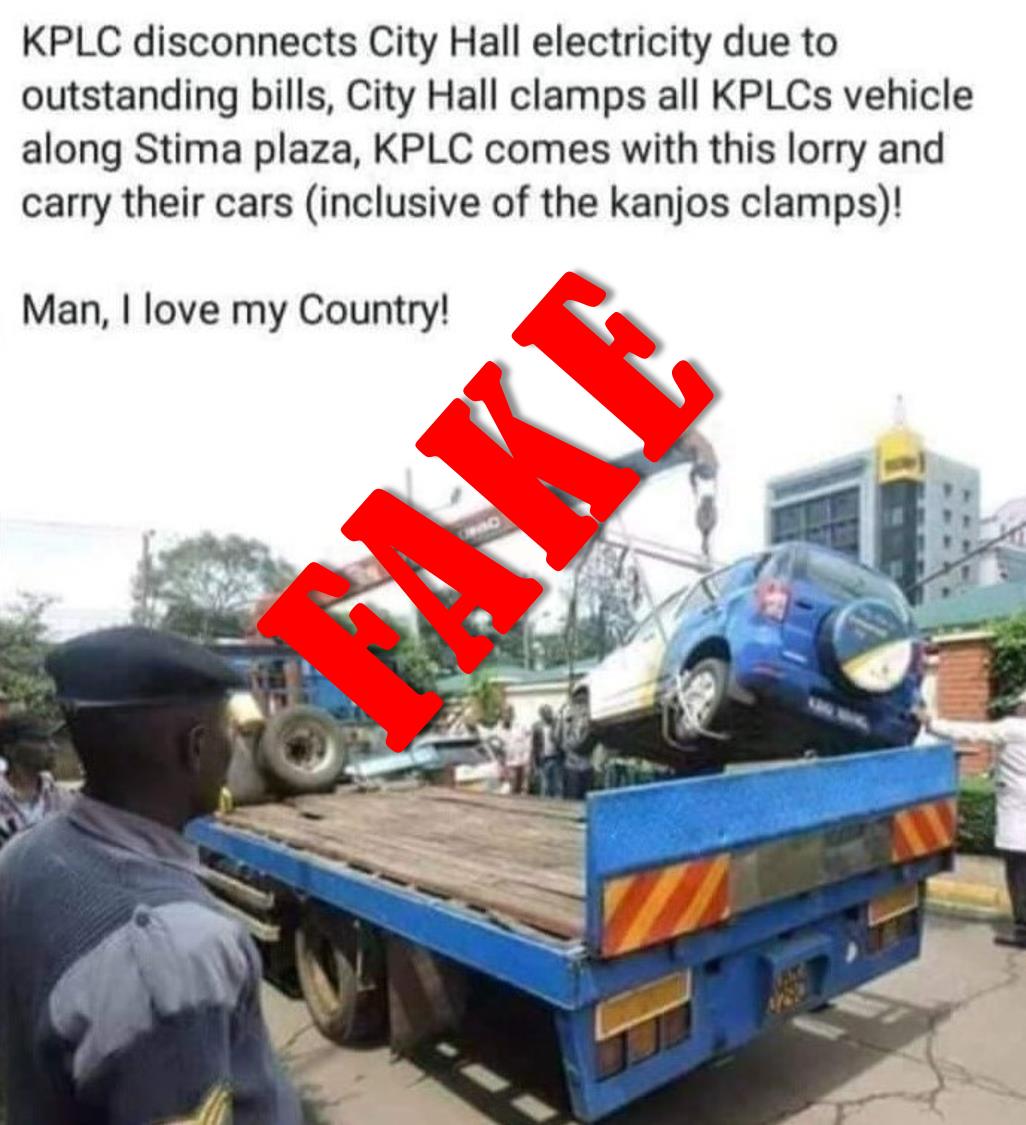 VERDICT: The image and caption showing a Kenya Power vehicle being towed away is misleading, since it is not a current photo as depicted by those who shared it.
 [This story was produced by Business Today in partnership with Code for Africa's iLAB data journalism programme, with support from Deutsche Welle Akademie ]