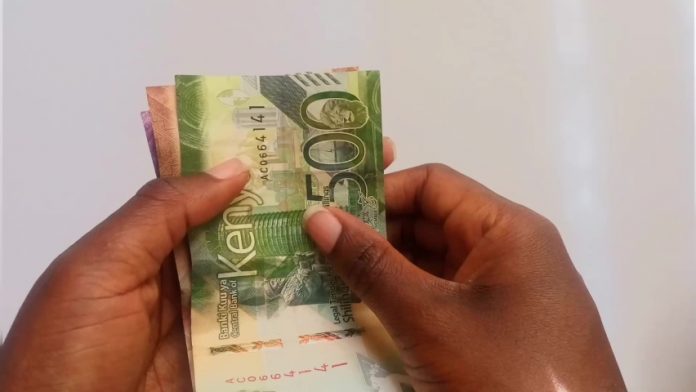 Oxfam's newly released annual report on global wealth inequality has shed some light on the worth of Kenya's richest families. The data was released ahead of the World Economic Forum (WEF) Davos meeting to be held virtually this year from January 17th to 21st.
It highlights growing wealth inequality around the world, stating: "The world's ten richest men more than doubled their fortunes from $700 billion to $1.5 trillion —at a rate of $15,000 per second or $1.3 billion a day— during the first two years of a pandemic that has seen the incomes of 99 percent of humanity fall and over 160 million more people forced into poverty."
In Kenya, the two names at the top of the list have a greater net worth than the combined wealth of 16.5 million citizens. Interestingly, the list featured no dollar billionaires from Kenya. Among Africa's large economies, South Africa, Nigeria, Morocco and Zimbabwe had five, three, two and one respectively.
The wealthiest man on the continent remains Nigeria's Aliko Dangote with a net worth of $13.5 billion (Sh1.5 trillion). Like Dangote, most African Dollar billionaires draw their fortunes from commodities and natural resources which Kenya doesn't exactly have in abundance.
In Kenya, the Oxfam list is dominated by families with major industrial interests. The wealthiest man in Kenya, according to Oxfam, is Sameer Naushad Merali with a net worth of  $790 million (Ksh89.5 Billion).
Sameer is the heir to the late mogul Naushad Merali, who passed away in July 2020. Naushad had interests spread across telecommunications, banking, manufacturing and more.
A famous story on the late Merali tells of how he made millions of dollars after convincing Vivendi to sell him its 60% stake in KenCell for $230 million in 2004. An hour later, he flipped it to billionaire Mo Ibrahim's Africa-focused Celtel for $250 million.
Second on the list is Bhimji Depar Shah with a net worth of Ksh85 Billion. He is the founder of leading household consumer goods manufacturer Bidco Group of Companies. Some of Bidco's brands include Elianto, Kimbo, Msafi and Golden Fry.
Textiles manufacturing don Jaswinder Singh Bedi is placed third in Oxfam's list with a net worth of Ksh77.1 Billion.
Bedi is the managing director of Bedi Investments, executive director of Fine Spinners, vice president of International Textile Manufacturers Federation. He has served as Chairman of Kenya's Export Promotion Council, vice chairman of the East African Business Council and the governor of Kenya Private Sector Alliance.
Fourth on the list is President Uhuru Kenyatta with a net worth of Ksh60.1 Billion. The figure, however, likely indicates wealth spread across his family. They have vast interests in agriculture, dairy, banking and more.
When Forbes ranked Uhuru among Africa's richest men in 2011, it highlighted the closely-knit nature of his family and their business interests.
Mahendra Rambai Patel is placed fifth on Oxfam's list with a net worth of Ksh48.7 Billion. He made his fortune in steel.
"I have been in steel since I apprenticed in it in 1968 while studying Metallurgy at Sheffield. We bought Kenya's first rolling mill in 1969 and have been in steel since then. I have seen steel go from a labor-intensive network to fully integrated steel mills. With over 40 years in "a life of steel" Africa has gone through tremendous change, whereby today we must demand high production and quality products," he stated.