A Kakamega based paramedic is introducing a new model of embracing indigenous medicine as a first step in combating snake bites in areas far away from medical facilities. Unpacking a personal experience, Oliver Aligula of Kakamega General Hospital confirms the efficacy of a locally sourced black stone in the treatment of snake bites.
He reveals that he was gripped by panic immediately he was bitten by a snake while visiting his parents in Sibale village, Samia Sub County in Busia. Being a professional, particularly in government facilities in the western region, he knew the road to accessing a snake antidote was long, throwing him into a state of hopelessness.
The medic says that he is usually dismissed as superstitious by his colleagues who seem not to understand the efficacy of alternative medicine whenever he passionately explains his miracle healing "black stone".
He narrates that while writhing in pain, villagers swung into action with razor blades and the "black stone" was placed around the wound. "The stone sucked the blood.  It was left for on the bite for an hour. By then the wound was dry and virtually painless," he revealed.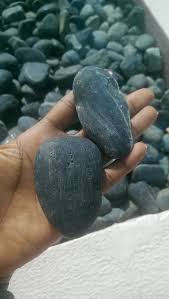 According to Aligula, the anti-venom black stone is a rocklike substance that attracts poison from poisonous creatures such as snakes and scorpions. It also relieves pain from boils and other body blisters caused by germs. "Now I know that some people will come to criticize me describing this as superstition," he reiterates, adding that he also could not believe such magic could work.
Evans Ouma, the village medicine man, said his antidote was effective. "The stone needs to come into contact with the blood stream to be able to detoxify the bloodstream of the poison," he said. The stone can be used several times on different victims so long as it is sterilized in boiling water for at least 15 minutes before it is soaked in milk for two hours.
Ms Anne Kadenge, a Chemistry teacher, ascertains that the use of milk is scientific as it is a base that neutralizes poison. She confirms that heating the black stone in boiling water sterilizes it while fresh milk acts as a neutralizer.
Known as ekina erienjukha or ekina emari in the local Kisamia dialect (literally means snake stone or black stone), is popular in Samia where medical facilities are far flung. It is usually bought from Kisumu County, says the 30-year-old Ouma whose skills were passed on from his departed father.
Mr Aligula admits that snake bites are life threatening injuries that may lead to intensive care and advises that unless the identity of the snake is known, it is advisable to administer first aid with the assumption that the snake might have been venomous.
Observing that snakebites are common in the area, he says that impassible roads and unreliable transport contribute to delays in reaching medical facilities, occasioning deaths.
Dr Vincent Munana, says he is frustrated by the swelling number of people who go to traditional healers instead of hospital. "Many people in this area visit traditional medicine men in villages and subsequently recover from their bites, but this is because majority of snake bites are not actually poisonous," he opines.
Phensia Ondera, 24, a civil engineering student at Eldoret University, says snakes are seen in many shades by the rural population. "Some treat them as their god and pray to the reptiles for prosperity of their families and businesses," she observed.
A chemist operator at Funyula shopping centre, Ms Namenya discloses that anti- venom is stocked in very low quantities in hospitals and most pharmacies in the area, adding that this is because its demand is low due to the prohibitive cost. A vial, she says costs between Ksh3,000 and Ksh4, 000.