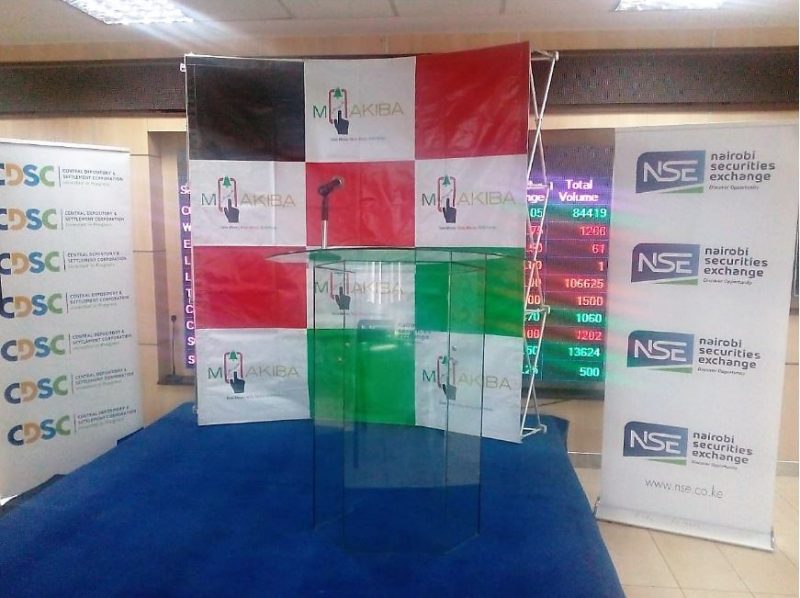 Over the course of 11 days, Kenyans will have the chance to take up M-Akiba, a government infrastructure retail bond that is issued and traded exclusively via the mobile phone.
Having failed to reach the Ksh250 million target in March, M-Akiba has been reopened for a second time this year.
M-Akiba 2 will run from May 27 to June 7, and will once more target to raise Ksh250 million.
The mobile phone based bond has been jointly reopened by the National Treasury (TNT), the Central Depository and Settlement Corporation (CDSC) and the Nairobi Securities Exchange (NSE).
CDSC Chief Executive Rose Mambo said, "As a continuing obligation, CDSC as the M-Akiba agent for the Government of Kenya will continue to perform her role of the issuing and paying agent for the bond."
The CEO added that CDSC has put in place robust systems that ensure security of client information and seamless settlement of transactions. "During the offer period, CDSC will facilitate the creation of CDS accounts, processing of applications in the primary market, and shall offer registry services as a sub-register to the Central Bank of Kenya."
After the offering period, M-Akiba will start trading at the NSE on June 11. The tenure for the bond will be one year and three months, with a redemption date of September 7, 2020.
[Read: Avocado suppresses hunger and increases meal satisfaction]
NSE chief executive Geoffrey Odundo said, "The Exchange is keen and committed to enhancing growth among local retail bond investors through M-Akiba. The NSE will continuously provide a world class trading facility to facilitate the listing and consequent trading of the bond."
In March, the bond managed to raise Ksh197 million, falling short of the Ksh250 million target.
''Since inception the bond has attracted over 459,586 M-Akiba bond investors. The M-Akiba bond programme has raised a total of Ksh.594,750,000 since inception," said CDSC CEO Rose Mambo.
With an offering that allows participants to invest a minimum of Ksh3,000, M-Akiba is lauded as being relatively convenient and open to Kenyans. The minimum investment amount is considerably lower in comparison to the minimum Ksh50,000 required to invest in other Treasury bills and bonds.
By being mobile phone based, the tranche also allows investors to transact from anywhere.
[See Also: iWayAfrica Kenya merges with South Africa's Echo]