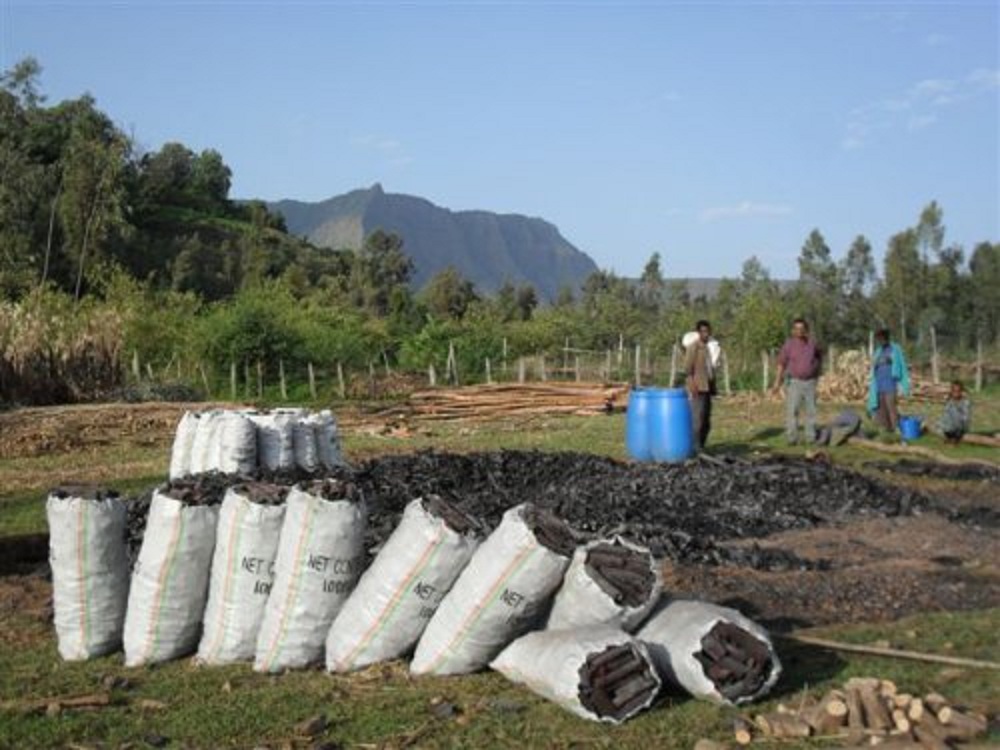 A recent ban on logging has pushed charcoal prices to an all-time high, hitting the budgets of low-income households that use the commodity for cooking hard.
Latest market reports indicate that a bag of charcoal is currently retailing at Ksh 2,500 from an average of Ksh 1,500 three weeks ago, following the three-month suspension on logging in all forests.
Deputy President William Ruto on February 24 suspended logging in government forests and asked Environment secretary Keriako Tobiko to look for a lasting solution to the drying of rivers.
A four-kilogramme tin of charcoal that is mostly used to sell the commodity to low-income households is now priced at an average of Ksh 120, from Ksh 70 a month ago.
In Nairobi's Kahawa Sukari estate, buyers are compelled to purchase a whole sack of charcoal instead of the usual small bits – locking out thousands from the market.
In Chemelil, the price of a sack of charcoal has increased by Ksh 200 to retail at Ksh 900 while in Nakuru, the same amount now costs Ksh 1,500 having risen by Ksh 500.
The price inflation comes even as data from the Kenya National Bureau of Statistics (KNBS) showed that the price of a four-kilogramme tin of charcoal rose 6.3% to an average of Ksh 84.5 in February compared to Ksh 79.7 in a similar period a year ago.
Charcoal prices have more than doubled since 2008 when the tin retailed at an average of Ksh 35, indicating that low-income households have had to dig deeper into their pockets to cook their meals.
Destruction of Kenya's key forests like the Mau Complex has been blamed on charcoal dealers' pursuit of quick profits in urban centres.
Continued degradation of key forests has triggered a management shake-up at the Kenya Forest Service (KFS) in which 15 senior managers, including director Emilio Mugo, were thrown out.
Mr Mugo was replaced by his senior deputy for support services, Monica Kalenda, as the government responded to public outrage over dwindling water and forest resources in the country.
The changes came as thousands of hectares of public forests, ranging from mountain rain forests to savannah woodlands, coastal forests and mangroves, got cleared due to high demand for land and timber.
When he declared logging in all forests illegal, Mr Ruto noted unlawful logging and invasion of forests to build homes have contributed to deforestation.