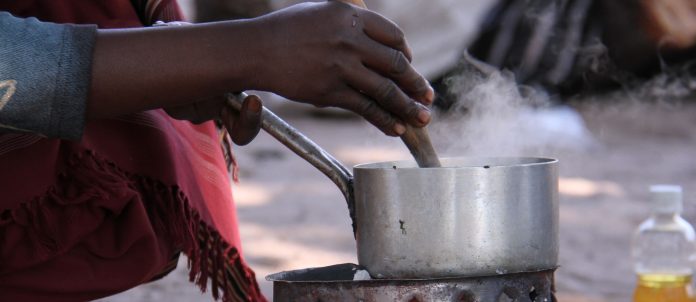 The Clean cooking Association of Kenya (CCAK) has commended the Government of Kenya for the reinstatement of VAT exemptions on a range of clean cooking fuels, including; biogas and biogas equipment, sustainable fuel briquettes, and ethanol, which are critical to achieving the country's climate and development goals.
This was achieved after intense lobbying by Clean Cooking Alliance, CCAK and other stakeholders working together to advocate for this important milestone.
This decision aligns with the Government of Kenya's aim to achieve universal access to clean cooking solutions by 2028. This objective was publicly announced at the Clean Cooking Forum in November 2019 and is motivated by the many benefits of cleaner cooking solutions, including improved livelihoods, health, environmental quality, and climate change mitigation. With only an estimated 18% of households in Kenya currently using clean fuels, Kenya must rapidly expand access to cleaner cooking solutions to achieve this ambitious goal.
The reinstatement of the VAT exemption will help make clean cooking products, especially the fuels more affordable for the millions of Kenyan households who still lack access to clean fuels to cook their daily meals. The VAT exemption is expected to help companies boost their sales and production of these products, creating sustainable jobs and social-economic growth.
As outlined in a recent policy brief, increased access to clean cooking has tremendous positive benefits for Kenyan households and society, including reductions in smoke-related illnesses and d****s, household time savings, mitigation of climate change, and improvements in local environmental quality.
David Njugi, CEO, Clean Cooking Association of Kenya, CCAK said ;"The VAT exemptions in the 2021 Finance Act will catalyze investments in the clean cooking sector and ensure the fuels are affordable to many households. This will contribute to the acceleration of Kenya's SDG 7, energy access objectives, through the deployment of clean cooking solutions."
CCAK further urges the government to consider extending the VAT waiver to Improved Cook Stoves (ICS) and liquid Petroleum Gas (LPG) that were not considered for exception in this financial year 2021/2022. Clean Cooking stoves and LPG are critical clean energy solutions and we urge the government to support expanded accessibility to more Kenyans.
CCAK remains committed to supporting the government and other stakeholders in achieving the clean cooking targets and ensuring no one is left behind.