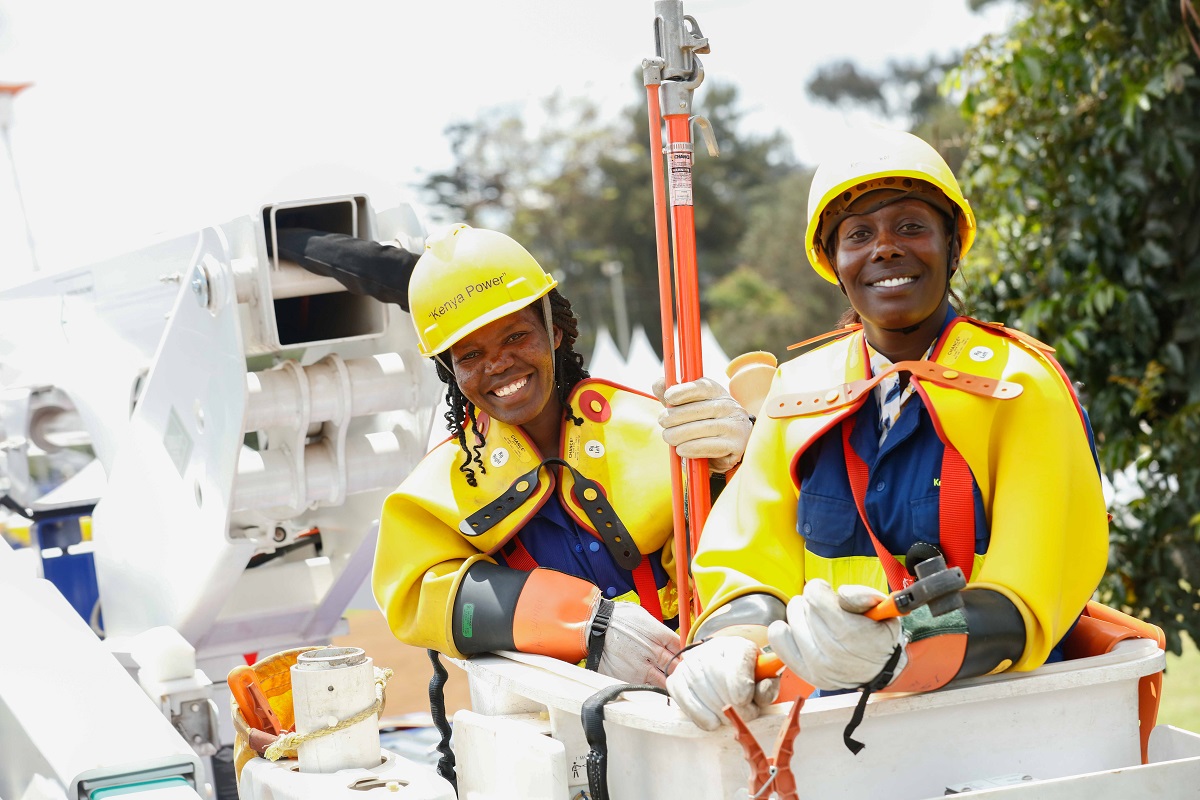 Kenya Power on 28th October launched the Live Line Maintenance Programme that is meant to reduce planned electricity shutdowns. This will also enhance the stability of power supply and improve revenue generation.
The launch follows completion of the pilot phase where more than 70 staff were trained to carry out maintenance of live power lines. During the pilot phase, 8 insulated trucks and three digger derricks were also acquired.
The launch also came with a first. Two female Kenya Power employees – Callen Buruchara and Maryvyne Mwangi – became first female engineers in the country to undertake the Live Line maintenance course.
Following the success of the pilot phase, the World Bank has funded the programme to a tune of Ksh2 billion for procurement of additional insulated trucks, tools & accessories, training of staff in live line maintenance techniques and establishment of a laboratory for testing live line equipment.
A total of 144 live line maintenance staff have been trained through this funding bringing the total number of live line staff to more than 200.
The launch signifies the rollout of the Live Line Maintenance Programme to all Kenya Power's operational regions across the country. A total of 32 trucks were flagged-off to the various regions.
Read Also >> At Kenya Power, a Sweet Deal is Snatched From Acting CEO's Mouth
"The company is focused on the provision of quality power supply by strengthening electricity network and streamlining internal processes to improve customer experience and stakeholder confidence," said Kenya Power's Ag. Managing Director & CEO Eng. Jared Othieno.
"We believe that improving the reliability of power supply to our customers is crucial in accelerating the development and growth of our country," he added.
Since the commencement of the live line programme, the number of planned shutdowns have reduced by about 40%. This is expected to reduce further with the full implementation of the programme.
Next >> Seven Women Running Successful Businesses in Kenya