List: The 30 companies that Nicholas Biwott owned
Nicholas Biwott, until his death was among the richest men in Kenya. He was listed 14th richest man few years ago, but those who know the former minister's wealth say the Ksh50 billion being quoted could just be a fraction of his empire.
Information available shows he has commercial interests in over 40 companies spread across the world. [see tables below]
Biwott lived a life of such mystery and secrecy that his business dealings have remained a top secret even to his closest associates. Mr Biwott is described as a billionaire with huge interests in real estate, aviation, agriculture, manufacturing, oil, banking and insurance among others.
He featured in several financial reports and was listed among the richest people in Africa, and according to his website (www.nicholasbiwott.com), he was influenced to become a successful businessman by his father, who established a profitable fruit and vegetable business in Eldoret, Uasin Gishu County.
The former KANU party strongman was a major shareholder of Kenol-Kobil, a chain of filling stations across East Africa, and also the proprietor of a domestic airline, AirKenya. His companies employ thousands of people and one is listed among Kenya's top 10 corporate taxpayers.
Nigeria's Venture Financial Magazine placed him among the top 50 billionaires in Africa (2013) at about $1 billion (Sh100 billion). His total wealth, however, remains a mystery, just like the man who never owned a mobile phone and instead borrowed from friends or strangers to make calls when the need arose.
HERE BELOW IS A LIST OF HIS INTERESTS
| | |
| --- | --- |
| Name of Company | Ownership Structure |
| Barsirim Investment | Biwott 100% |
| Kipsinende Farm | Biwott 100% |
| Rono Ltd | Biwott 100% |
| National Milling Corporation | Seven shareholders including Moi and Kulei |
| Yaya Centre (worth KSh 3.5 billion) | Biwott 100% |
| HZ Group of Companies | Biwott 100% |
| LZ Engineering | Biwott 100% |
| Premier Group of Companies | Biwott 100% |
| HZ Construction and Engineering | Biwott 100% |
| Air Kenya Aviation Ltd | Biwott 100% |
| Pete Aviation and Electronics Ltd | Biwott 100% |
| Ziba Management & Services | Biwott 100% |
| HZ Group of Companies, Israel | Biwott 100% |
| Lima Kenya | Biwott 50% |
| Air Kenya | Biwott 50% |
NEXT: Biwott's strongest admirer reveals interesting things
There is also indication that he owns the following:
| | |
| --- | --- |
| Name of Company | Ownership Structure |
| Uhuru Highway Development Real Estate Company | No Information |
| BIDCO | No Information |
| A 10,000 hectare ranch in Australia | No Information |
| Trinity Enterprises | Biwott, Moi. Corporate documentation indicates witness to signatures as M.H da Gama Rose |
| Banque Belgolaise | Biwott 40%, Akber Esmail his nominee. Used in Trans-National Bank laundering system. ! |
| Team Simoco | No Information |
Meanwhile, he also has shares in the following
| | |
| --- | --- |
| Name of Company | Ownership Structure |
| Kenoil-Kobil (National chain of petrol stations) | Biwott controlled 17% of private oil industry in Kenya. |
| Petrol Stations in Uganda | Operated through Kenol-Kobi! (worth KSh7 bil!ion) |
| Westmont | An independent power producer company owned by Biwott and Harbinder Sethi Singh. |
| Grand Diani Reef Hotel | Once placed under statutory receiver when hotel defaulted on KSh500 million loan acquired from Kenya Commercia! Bank (KCB) |
| Regional Air | Newly formed company managed by Biwott's son-in-law Charles Field-Marsham. Has a code-sharing arrangement with British Airways. |
| H Young and Company | Steel manufacturers – one of largest in East Africa |
| S.R Telecommunications Co. Ltd | Receives contracts from government-owned telecommunications monopoly company, Telkom Kenya |
| Lima Ltd | One of the best-established agricultural machinery firms in Kenya. Owned jointly with powerful politicians and their families |
| First American Bank | Merali, Biwott, James Kanyotu, Gideon |
SEE ALSO
GDC CEO gets mixed up in hiring of senior manager
Johnson Ole Nchoe is embroiled in an internal cold-war with a section of management who see him favouring one candidate for communications manager position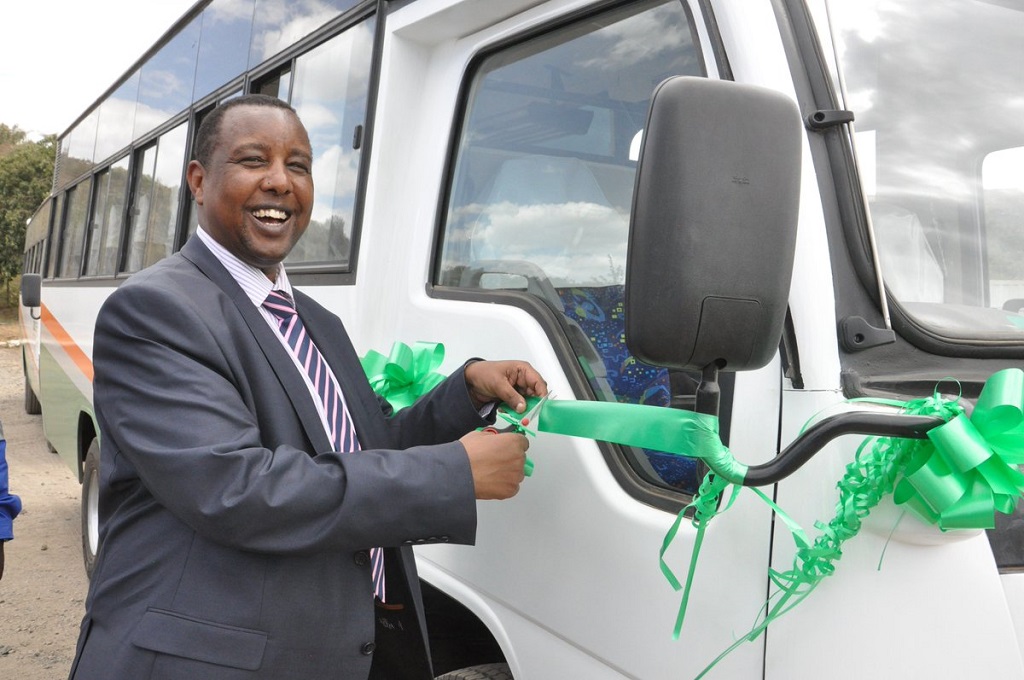 Tension is brewing within the Geothermal Development Corporation (GDC) boardroom as the company scouts for an in-house communications and marketing manager.
The company's CEO, Mr Johnson Ole Nchoe, is embroiled in an internal cold-war with a section of the board and management who see him favouring a former GDC communications manager, Ruth Musembi, who left two years ago.
The post of corporate communications and marketing manager fell vacant in March 2015 after Ms Musembi resigned under unclear circumstances, claiming to have done so under duress. She even requested the human resource office to release part of her pension.
Her resignation letter dated March 16th 2015 indicated she would cease being a GDC employee on 30th April, 2015.
"I have tendered my resignation effective today," she wrote in her resignation letter seen by Business Today, which was sent to human resources general manager Irene Onyambu and copied to the managing director and the general manager for corporate affairs.
"I will serve one and a half month notice and utilize my outstanding 30-day for the rest of the notice. Please, organize my final dues. I would like to access the portion that is permitted under the law."
Four months later, in August 2015, she was back at GDC after being rehired under a one-year contract without competitive interviews being conducted.
The contract was silently renewed in 2016, according to insiders at GDC, in breach of the company's hiring policy.
Meanwhile, after returning on board on contract, Ms Musembi, who worked earlier for NEMA as communications manager, is said to have immediately hired a PR agency linked to her to manage the company's communication needs, at a time the communications department was seen to be overstaffed yet underworked. This elicited protests from the staff who collected signatures in a petition to denounce the act.
These so-called whistle-blowers were reportedly punished by being transferred to different departments. "The then general manager Christopher Leparan and the CEO Johnson Ole Nchoe desperately invoked the transfers as a mechanism to punish the staff," said the source. "The transfer allowances paid to the staff ran into millions of shillings."
Two and a half years after resigning, Ruth Musembi is set to make a comeback as to GDC's payroll, if the CEO has his way.  Her contract ended on 31st August 2017, in a move that is likely to cause uneasiness in the board as well.
In June 2017, GDC advertised the post internally. The advert, which read as if crafted to suit Ms Musembi, a former teacher, required a minimum of 12 years of experience as a manager among others, in what was seen as a ploy to lock out younger managers in the department who would be interested in the job.
Ironically, when GDC advertised for the post of General Managers, a more senior position, it asked for only five years' experience. The staff union protested against the internal advert, and it was silently pulled down.  The company then advertised externally in the newspapers but reduced the number of years of experience from 12 to 10, with 5 as a manager.