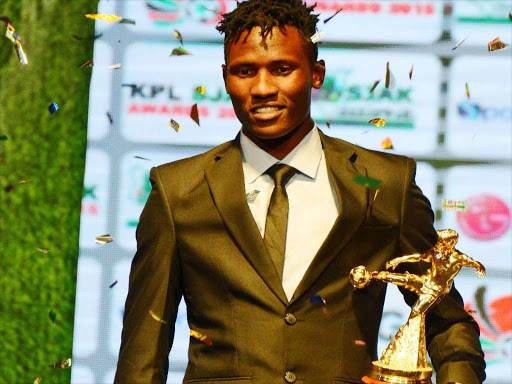 Kenyan football is seen as an alternative people who do not succeed in class take to at least earn a living.
In most Kenyan schools, students who are exceptional in sports do not perform well in class.
We have all heard stories of schools which take in students who are talented in sports and have them play sports more than study.
Globally, professional footballers join academies at a tender age and pretty much play football all the time. These young academy players are specifically tuned to become professional footballers in the future.
However, there are players who have excelled in both e*******n and football. They are hard to come by but they do exist. Business Today looks at some of these players and what they have achieved in their academic as well as football careers.
Michael Olunga (Kashiwa Reysol, Japan)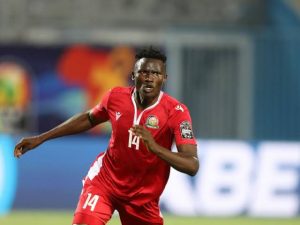 He is referred to by many as Engineer, you are about to know why. Olunga was a student at Upper Hill School Nairobi where he scored an impressive A-. He then proceeded to the Technical University of Kenya (TUK) to pursue a degree in Geospatial Engineering.
Olunga finished his degree while playing for Gor Mahia FC where he was the top scorer for two consecutive seasons. Olunga did not last at Gor Mahia as his talent was always going to attract attention Internationally.
He moved to Sweden where he played for Djugarden before switching to Chinese club Guizhou Zhicheng. While in China, Olunga was loaned to Spain for one season where he became the first Kenyan to score a hat trick in La Liga.
Guizhou Zhicheng then sold Olunga to Japanese club Kashiwa Reysol where he currently is. Olunga is one of the highly-rated strikers Kenya has had. When mentioning the likes of Joe Kadenge, J.J Masiga, Dennis Oliech, and many others, you ought to include the Engineer's name.
Paul Kiongera (Ushuru FC)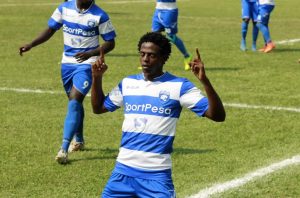 Kiongera has played for 4 clubs in Kenya and one in Tanzania. While in Tanzania's Simba SC he managed to play an international friendly against his former team Gor Mahia scoring 2 goals in the game. He was unlucky to get i*****d in the first Tanzanian Premier League game of the season and thus managed only 9 appearances and 2 starts, with 2 assists.
Why is he on this list you may ask. Kiongera holds a Bachelor of Arts Degree in Psychology and Sociology from Kenyatta University. He is one of the most talented forwards in the region and is well-known for his sharpness in front of the goal.
Apart from Gor Mahia he has played for KCB, AFC Leopards and Ushuru FC in Kenya. He is currently attached to National Super League side, Ushuru FC.
Kiongera has been capped 14 times playing for the Kenya national team "Harambee Stars" scoring 5 goals and 8 assists to goals. He was also part of the squad that won the 2013 CECAFA Cup on home soil.
Dennis Gicheru (Wazito FC)
Gicheru is the captain for newly promoted Wazito FC and a lawyer by profession. The Wazito defender has been balancing football with law ever since he started playing professional football.
As he remembers, Gicheru paid his fees all through undergraduate and Kenya School of Law with the money he earned from football. He graduated from the Kenya School of Law just a few months before he was named Wazito captain at the start of last season.
As Wazito prepares for their KPL campaign this coming season, Gicheru is sidelined for four months because of a knee i****y. He had surgery in July and is currently recovering.
Kenya boasts a load of football and academic talent. Those with both always have an advantage and an alternative if they retire or if their football career does not turn out productive.
There are other learned footballers beyond Kenya too. Some are considered the most brilliant individuals in the world but few people know about this. Here are some examples of exceptional footballers who have excelled academically;
Frank Lampard (Chelsea FC)
Chelsea's all-time record goalscorer turned manager excelled in his GCSE exams. The English man earned 12 GCSEs at A, including an A in Latin.
His intelligence was put to the test during his playing days at Stamford Bridge – with his score reported to be "well above 150". For reference, Albert Einstein's IQ was 160 and the result puts Lampard in the world's top 0.5%.
Lampard has achieved a lot as a player with Chelsea and hopes to do the same as a coach.
Simon Mignolet (Club Brugge)
Ex-Liverpool stopper Simon Mignolet boasts an impressive CV away from the football pitch. The Belgian, who joined Club Brugge this summer, speaks English, Dutch, French, and German fluently.
He also has a degree in law and political science from the Catholic University of Leuven.