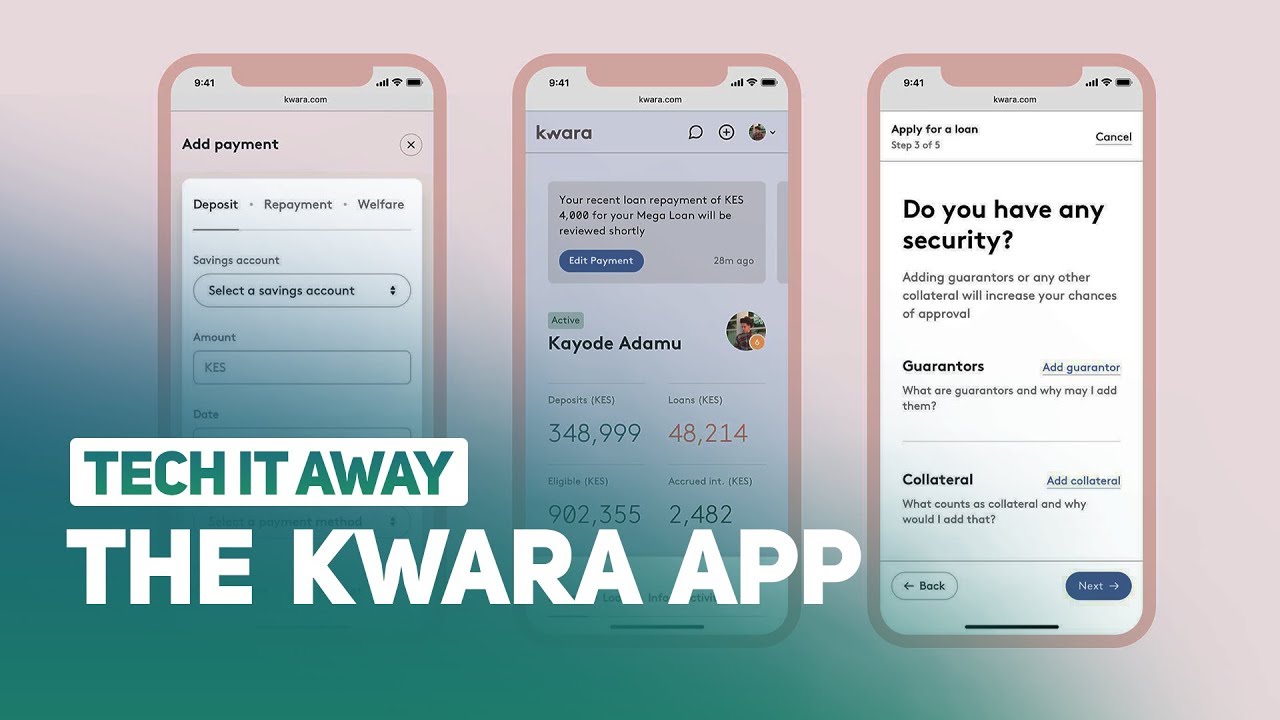 Digital banking platform Kwara has announced the launch of its Kwara Pronto digital banking platform which will be offered free for 3 months, in an effort to help Saccos at risk of disruption from the Coronavirus pandemic (COVID-19) to quickly go digital, remain in operation and continue serving members.
Due to government-enforced restrictions on movement and social distancing measures during COVID-19, Saccos are unable to operate at full capacity. As a result, members face challenges applying for loans, transacting and accessing their funds.
Kwara is offering access to an essential version of its core digital banking platform, which will enable Saccos who qualify to quickly onboard and bring their operations online, at no cost, for the next 3 months in an effort to enable Saccos and their members to keep transacting while observing social distancing.
"The COVID-19 crisis will inevitably disproportionately impact the financially vulnerable, who rely heavily on Saccos for access to fair loans and a safety net when they need it," said Kwara CEO Cynthia Wandia in a statement.
"Traditionally, Saccos rely on face to face interaction to serve their customers. Today they are facing significant challenges trying to operate in this new environment. Our platform is designed to kickstart their digital transformation, and we are offering an essential version of our platform for free, in an effort to do our part in ensuring they (Saccos) can continue serving the members that need them and get through these difficult times." she added.  
Kwara launched in 2018 in Kenya, offering a digital banking platform designed for savings and credit cooperatives.
Their new Pronto product will enable both Back Office Services Activity (BOSA) and Front Office Services Activity (FOSA) Saccos to quickly and easily go digital.
They simply need to provide minimum mandatory KYC requirements and a snapshot of financial data, all of which are protected under a Non Disclosure Agreement (NDA).
Staff can then start working remotely, process the high volume of incoming loan requests quickly, disburse funds, and easily get in touch with members.
Members, in turn, can begin to transact digitally and view their finances and loan eligibility in real-time. Eligible Saccos will also get a free website to enhance their digital presence. 
"The Kwara core banking platform is stable and secure, and the team shows incredible dedication and commitment in providing support to its clients. I commend them in making an effort to focus on helping SACCOs keep issuing loans through this time." said Kenya Bankers SACCO Chief Information Officer Steve Biko, of the company's clients.
Backed by Finparx, Google for Startups, Catalyst Fund, Kepple and Bonum Ventures, Kwara serves more than 27,000 SACCO members via SACCOs including Kenya Bankers Sacco Ltd in Kenya and has over Ksh8bn in assets under management on its platform.