Celebrity couple Terrence Creative and Milly Chebby are set to host a new TV show from Thursday, February 11 on KTN Home.
The two were unveiled by the station in a promo for the new show, dubbed Thursday Night Live, and both of them confirmed the news on their instagram pages.
"Waaa hata Sina words God ametusurprise!!!!!! Starting 11th February 2021 at 10 pm Milly Chebby and @terencecreative will be TV hosts on @ktnhome_ indeed God is the author and finisher of our lives…Thank you all for your continued support. Don't forget to always tune in Every Thursday," Chebby wrote.
"See God ohh tukutane Thursday, shared Terence Creative.
Their fans and friends came out to congratulate them.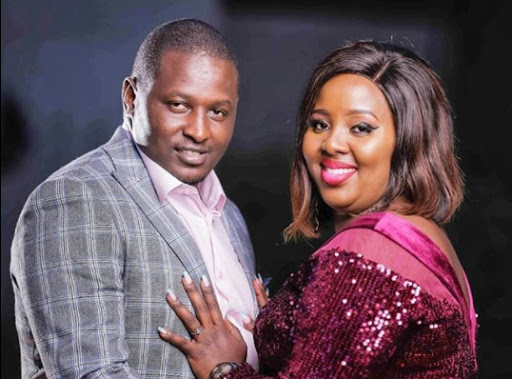 READ>>>>>Woman wins Sh3m from five-star hotel for labeling her prostitute
Comedian Churchill and Media personality Betty Kyalo are among the celebrities who congratulated the Couples for their new show.
"Aaaaaw congratulations!!!!!! So so so so happy for you," Wrote Betty Kyallo.
"This is How God works," Said Churchill.
"Let's do this!!," Dr. Ofweneke Said
Last year Terrence Creative was named the new Kenya Wildlife Services (KWS) ambassador.
He encouraged Kenyans to tour the country and enjoy the beautiful sceneries as he set out on his new role of marketing the country's parks. 
READ>>>>>Govt Announces TVET Scholarships for C, D, E Students