Mobius Motors, the Kenyan car manufacturer famous for its made in Africa, for Africa SUVs, sought court protection as tax demands from the Kenya Revenue Authority (KRA) threaten to shut it down.
The firm secured a reprieve as the High Court stopped the taxman from demanding Ksh73 million, with the firm citing financial difficulties they were facing.
The legal battle played out barely a month after Mobius launched its new Ksh330 million production facility in Nairobi at  a ceremony attended by top government officials including Trade Cabinet Secretary Betty Maina and Nairobi Metropolitan Services (NMS) Director-General Mohammed Badi.
Mobius was founded in 2014 by Joel Jackson, and has received backing from a number of institutional investors including Kepple Africa Ventures, Chandaria Industries and the United States Overseas Private Investment Corporation (OPIC).
Justice Francis Tuiyott directed that KRA should not execute the July 30, 2020 Tax Appeals Tribunal decision that allowed the taxman to demand the debt from the company.
The suspension of the tribunal decision, however, came on condition that Mobius provides provides a bank guarantee of Sh40 million within 60 days, pending the determination of its appeal against the Tribunal's ruling.
The firm had argued that it would suffer significant losses to its business if the decision was not suspended. The firm, a subsidiary of Mobius Motors UK, offered the court a look at its books in a bid to prove that it was in no position to fork out Ksh73 million in taxes.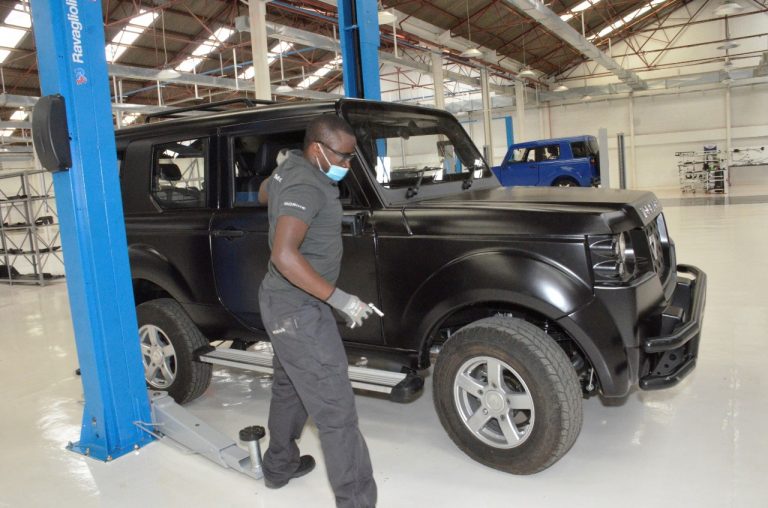 "Looking at the audited reports produced, Mobius has made out a strong case that a payment of Sh73,235,647 from its resources would most probably have an adverse effect on its operations. That would be substantial loss," Tuiyott noted.
It emphasized that if KRA maintained its stance and went after its accounts, they would be forced to shut down operations in Kenya by reasons of insolvency.
For the year ended December 31, 2019, records indicate that Mobius had a shareholders deficit of Sh204.8 million and liability of Sh434.3 million.
The firm's lawyers told the court that as of August 30, 2020 the position had worsened to Sh649.2 million in liability and shareholders deficit of Sh389.1 million.
The launch of the new production facility was seen as a statement from intent from Mobius – which dreams of having its SUVs on roads across the continent.
It was expected that the facility would solve the firm's long-standing production capacity challenges which have held back its growth since inception.
The plant – in Nairobi's Industrial Area – includes a start to finish assembly line and also enhanced the firms Research and Development (R&D) capabilities. The company previously partnered with the Kenya Vehicle Manufacturers (KVM) to build the vehicles at their Thika facility
Mobius vehicles are designed with African terrain and customers in mind, packing no frills and priced affordably with the entry-level version going for Sh1.3 million, much lower than the average cost of second-hand imported SUVs in Kenya.