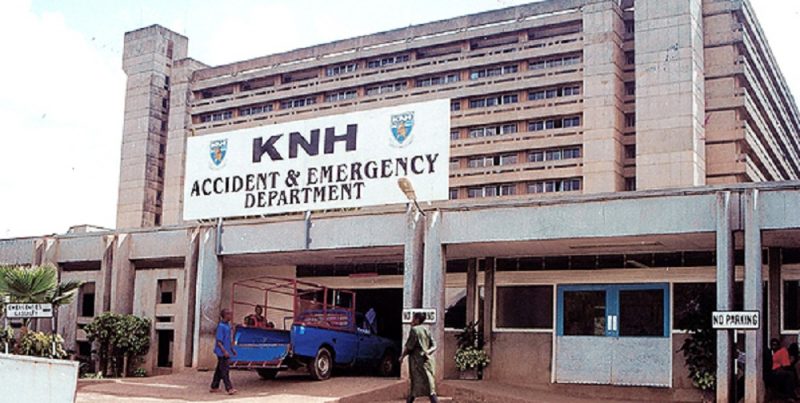 The Kenya National Hospital (KNH) board of management is mulling relocating new mothers' ward rooms to nearer to their newborns' unit after the facility was rocked by rape claims involving mortually attendants.
Last week, claims that mothers were being sexually abused by staff at the facility while they tried to access the babies' incubation area located on a separate floor from their rooms to breatfeed their young ones caused a public outcry.
In a statement, KNH chairman Mark Bor said the management has proposed a raft of changes in a bid to enhance security and make operations more convenient.
"The board wishes to inform members of the public that the infants in the newborn unit are separated from their mothers for clinical reasons; to offer infants ICU support and control infection. The board however has asked the hospital management to explore functionality, the breastfeeding mothers could be relocated closer to the newborn area for their convenience," reads the statement.
KHN CEO Lily Koros will be grilled by police tasked to probe the matter after a host of security officials at the facility were questioned during the weekend.
Koros has initially denied the claims that morgue attendants were sexually abusing patients on the hospital's corridors saying no complaint had been made. She said since there were no such reports at the facility's suggestion boxes, it could not be possible that the claims were true.
She held that there were separate lifts used by servicemen and that the attendants could not use the same one used by the mothers.
However, she later denied being in denial, saying her statement was based on a report she had received at the time.
The board on Monday approved deployment of more security personnel from the National Police Service to boost the hospital's security.
It called on the Directorate of Criminal Investigations to speed up the probe on the matter and have those found guilty face appropriate action.
The maternity wing at KNH occupies a section of the first and third floors, with the nurseries on both of these floors. This means most of the new mothers who breastfeed their babies up to four times a night on the first floor use the stairs to the third floor to access the specialised care unit.
Health Cabinet Secretary Cleopa Mailu was expected to receive an internal preliminary report Monday.