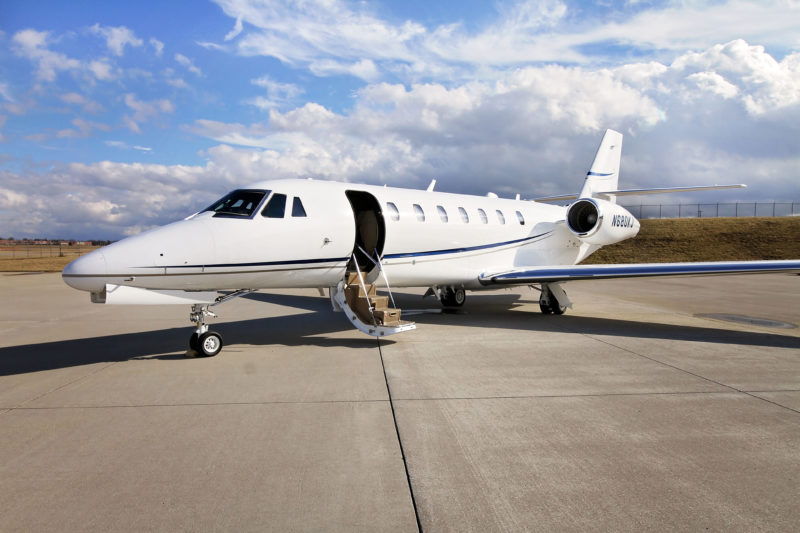 For the wealthy residing in Kenya, private jets have become a mainstay. Globe-trotting High Net Worth Individuals (HNWIs) have taken cue from the world's richest and are increasingly acquiring luxury planes to enhance their business operations and in some instances, just for opulence.
The 2019 Knight Frank Wealth Report shows that private jets made a significant number of trips to different destinations across the world mostly to European countries from Kenya.
UK was the top destination for businessmen and leisure seekers accounting for 17% of all private jet flights from Kenya.
Italy, 15% was the second most popular destination with private jet owners closely followed by Greece 10%.
South Africa and Nigeria were the fourth and fifth most frequented destinations at 9% and 5% respectively by the wealthy individuals.
Conversely, Israel, Cyprus and Ukraine were also a top draw for the private jet owners traveling from Kenya at 5%, 4% and 4% respectively.
Read: The rich get richer as 125 Kenyans worth over Sh30 billion
Interestingly, Uganda also features among the top 10 destinations accounting for 4% of all private jet trips made from Kenya.
Portugal was the tenth most popular destination from Kenya 4%.
Speaking to Business Today, Wealth Report Editor Andrew Shirley could not confirm whether the private jet owners are Kenya nationals or foreigners.
See also: Rotich's troubles are a headache to Ruto
"What we have is just the data on the private jet flights made from Kenya. We cant authoritatively confirm whether the jets are owned by Kenyan nationals or foreigners," said Mr Shirley.