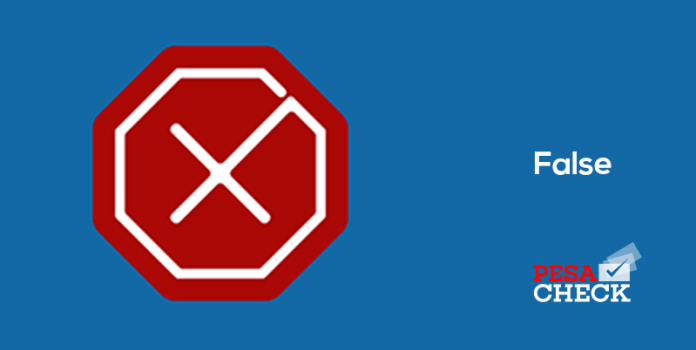 A Facebook post claiming that the Ethics and Anti-Corrùption Commission (EACC) has arrésted Kirinyaga Governor Anne Waiguru is FALSE. The post insinuates that her arrést could be politically motivated.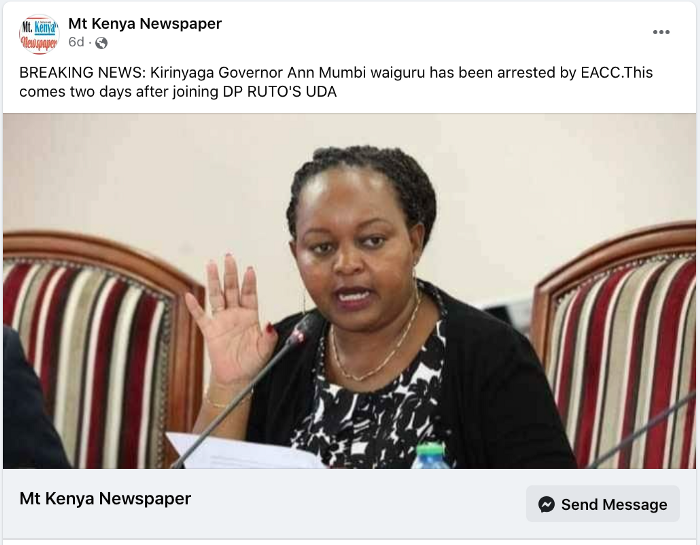 "BREAKING NEWS: Kirinyaga Governor Ann Mumbi Waiguru has been arrèsted by EACC. This comes two days after joining DP RUTO'S UDA," the Facebook post reads. However, the EACC, through their verified Twitter account, has termed the viral post as fake news.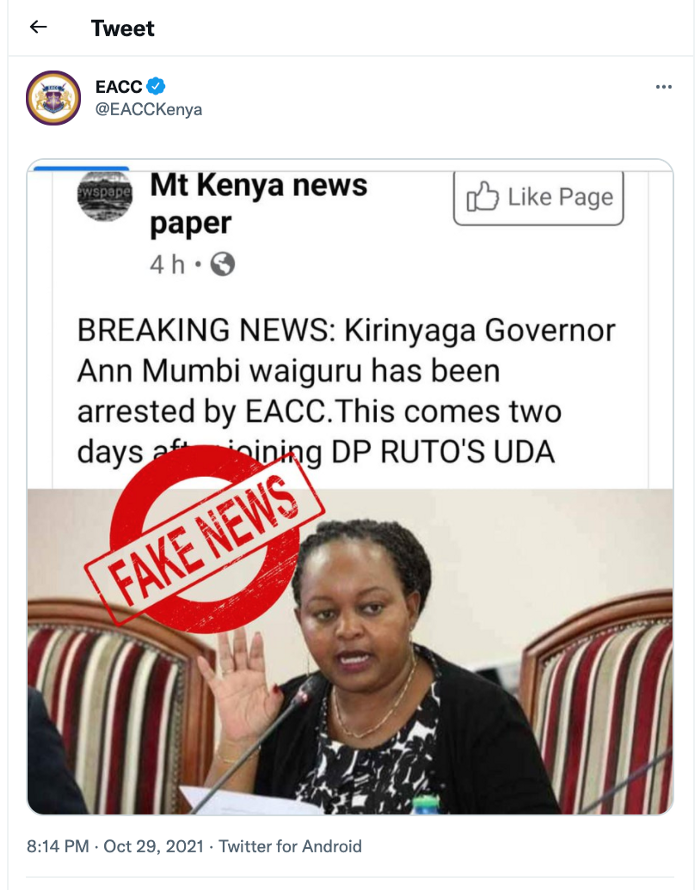 On 28 October 2021, People Daily newspaper reported that EACC detectives had concluded corrúption investigations at the Kirinyaga County Government. Further, the article stated that the EACC had recommended the arrést and prosècution of Waiguru, which would likely happen in the first week of November.
The article names other county officials likely to face arrèst as county Chief Finance Officer Mugo Ndathi, Kirinyaga County Assembly Speaker Anthony Gathumbi, Leader of Majority James Murango and chairman of the Budget Committee at the county assembly David Mathenge.
Waiguru linked her possible arrèst to her recent shift from the ruling Jubilee party to the United Democratic Alliance (UDA) party affiliated with Kenya Deputy President William Ruto. She said the arrést is meant to scare those planning on decamping from Jubilee to UDA.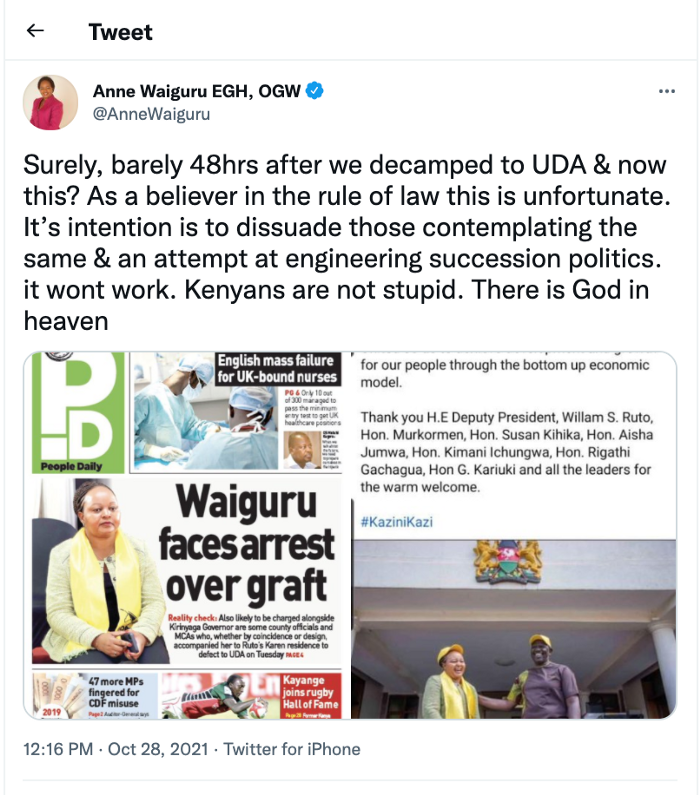 "Surely, barely 48hrs after we decamped to UDA and now this? As a believer in the rule of law, this is unfortunate. Its intention is to dissuade those contemplating the same and an attempt at engineering succession politics. it won't work," Waiguru commented on the People Daily story.
However, until now, there is no evidence of Waiguru's arrést either on the EACC verified Twitter account, the DCI Twitter account, or on Waiguru's Twitter account. A review of Waiguru's Twitter account reveals there is no mention of her arrèst, and on 3 November 2021, she held a consultative meeting with the Kirinyaga political team.
Similarly, no credible media house has covered news of her arrèst. Most media houses have only covered news of her impending arrèst, which has not yet happened.
PesaCheck has looked into a Facebook post claiming that the Ethics and Anti-Corrúption Commission (EACC) has arrèsted the Kirinyaga Governor Anne Waiguru and finds it to be FALSE.
This post is part of an ongoing series of PesaCheck fact-checks examining content marked as potential misinformation on Facebook and other social media platforms.
By partnering with Facebook and similar social media platforms, third-party fact-checking organisations like PesaCheck are helping to sort fact from fiction. We do this by giving the public deeper insight and context to posts they see in their social media feeds.
[This story was produced by Business Today in partnership with Code for Africa's iLAB data journalism programme, with support from Deutsche Welle Akademie ]
Next >> Gov't Has Not Lifted Red Alerts On Miguna Miguna