Kenyan youngster Philip Mayaka, a sophomore at Clemson University, has been selected for the 2021 Major League Soccer (MLS) SuperDraft, used by teams in America's top-flight football league to recruit players.
He also made history by becoming the first Kenyan to sign for Generation Adidas – an elite development program for young players in the United States. Mayaka is one of only three players selected for the program in 2021.
Likely to enter the MLS SuperDraft in the first round, several teams are reported to be chasing Mayaka's signature following his impressive performances for the Clemson United over the past two years. Clemson won the Atlantic Coast Conference (ACC) 2020 Championship, thanks in part to Mayaka's eight goals and two assists.
Generation Adidas players usually earn much higher salaries than the league minimum. Entering the program means one is automatically classified as a professional player and cannot play for a college side, although they are guaranteed college scholarships to continue their education if their professional careers do not pan out.
Mayaka hails from Kawangware in Nairobi, Kenya and his talents shone through as he captained the St Anthony's Boys High School Kitale football team to several national titles.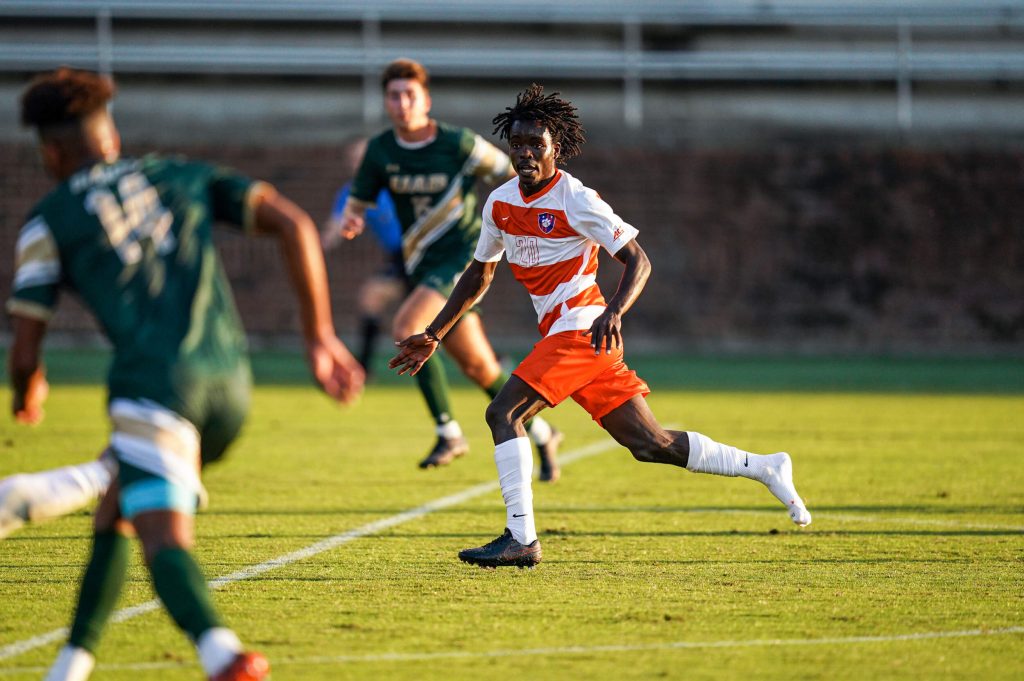 He later moved to America and joined Clemson University in South Carolina, and begun playing for its soccer team – the Clemson Tigers.
Here, the attacker quickly became a fan favorite and impressed coaches and scouts alike.
Clemson Tigers Head Coach Mike Nooman described Mayaka as "the most MLS-ready player I have coached since being at Clemson", high praise from a man who coached 2020's first pick of the MLS SuperDraft, Inter Miami's Robbie Robinson.
"He (Mayaka) has been a pleasure to coach, and any team would be happy to have him," Nooman told the Clemson website.
Mayaka's time with the Clemson Tigers saw him scoop several individual awards, establishing himself as one of the hottest footballing prospects in America.
Mayaka was named a 2019 MAC Hermann Trophy semifinalist, second-team All-American, first-team All-South Region, first-team All-ACC and Atlantic Coast Conference (ACC) Freshman of the Year.
He was also named in ACC's All-Freshman team. Ahead of the 2020 season, Mayaka earned preseason All-American honors from College Soccer News.
If he is drafted by an MLS team, Mayaka will become the latest Kenyan to play in the league.
Other Kenyans who have featured for MLS sides include Lawrence Olum, Handwala Bwana and Harambee Stars captain Victor Wanyama who plays for Club de Foot Montreal.