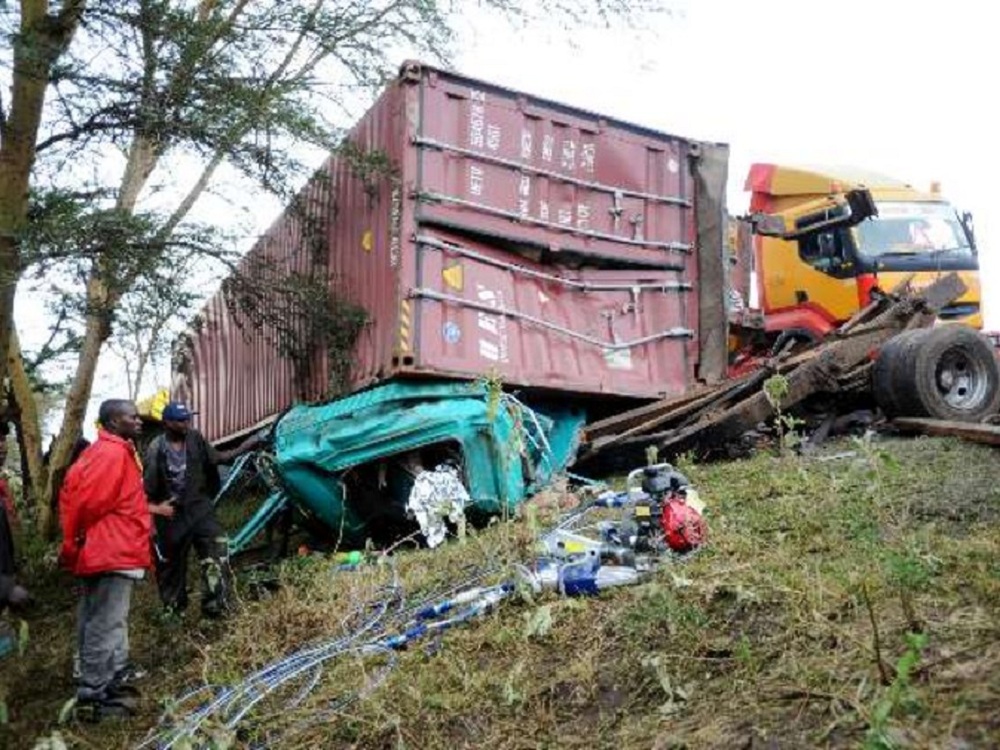 Following the escalation of accidents occurring along Nakuru-Eldoret Highway especially in the country's worst black spot Salgaa, a Kenyan, Kibet Kurgat, has started a petition that would see the area get changes that will make it safer.
In an eight-pointer petition addressed to the president, Kurgat wants the first thing done to make the stretch from Nakuru to Total Junction be made a dual carriage.
"Sir (Mr President), I am requesting for an immediate attention to this section of the road. Your government may be already addressing this, and I greatly appreciate if it so. However, since we hear or see nothing, I have take the risk of raising with you, even bypassing the relevant departments since I fear that someone or other people will die soon," says Kurgat in part.
The petition addresses the following major issues:
Immediate order that the stretch between Total Junction and Nakuru Town be immediately designed and made a dual carriage. We know funds will be available when there is a political will to save the lives of your subjects.
That the road signages be immediately erected and be monitored. Those vandalizing them and using them for Jua Kali purposes be apprehended and prosecuted.
3. That the town called Salgaa should have a frontage road with an underpass approach starting at least 5 kilometres on either side. This should prevent parking of those long trucks on the shoulders of the road.
4. That the bridge just below Salgaa should be designed in such a way that the approach is gentle and straight. The current approach is very steep from Molo side and forms a sharp bend on the bridge.
5. That other roads especially the Nakuru – Eldama Ravine – Makutano be expanded to allow larger trucks to use it. This will decongest this Molo – Nakuru section. Also consider Nakuru -Njoro – Molo – Mau Summit road for upgrade.
6. That road blocks be removed especially those that miraculously appear at night and disappear in the morning. Instead, there should be unmarked, mobile NTSA and police patrols.
7. That in one of your addresses, please acknowledge that this section of the road has taken many lives and needs to be attended to.
8. That the management a national commission be created to study and recommend changes in designing and building better roads in Kenya.
Over the last 72 hours, Kenya has lost more than 70 lives according to media reports, with most lives lost along the Nakuru-Eldoret Highway.
In a multiple car accident yesterday, over 20 people died at the notorious Sachangwan blackspot on the busy Nakuru-Eldoret highway.