In 1967, Kenya's founding father Mzee Jomo Kenyatta commissioned the construction of one of the country's most iconic buildings, the Kenyatta International Convention Centre (KICC). The man tasked with designing what would go on to become the tallest building in Africa at the time, would turn to the unconventional architects' guidebook to design the timeless building.
Karl Henrik Nøstvik, a Norwegian architect, used a donkey's penis as a template to design what was initially intended to be the headquarters of the ruling party, Kenya African National Union (KANU), before it became the 32-floor international convention centre it is at the moment.
David Mutiso, the first African architect in the then Ministry of Public Works, claims that Mr Nøstvik, who he says was his junior in the ministry at the time, turned to mother nature for inspiration while designing KICC.
"The initial inspiration behind the tower was a donkey's penis," Mr Mutiso said in an interview with a local TV station while claiming credit for the design. Nøstvik, however, is the man recognised for the work.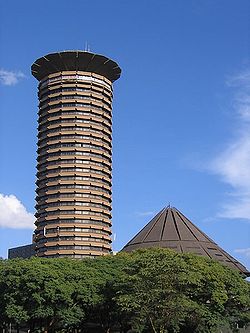 Lilian Towers, Nairobi
KICC is not the only building in Kenya inspired by nature; the 16-storey Lilian Towers located on Koinange Street/University Way junction in Nairobi resembles a maize cob.
READ: SMIRNOFF LAUNCHES BATTLE OF THE BEATS DJs COMPETITION
The building, which houses the Nairobi Safari Club, bears a striking resemblance to a maize cob with each of the rooms' exterior taking after the beeswing of a cob. It is owned by businessman and former politician Stanley Githunguri.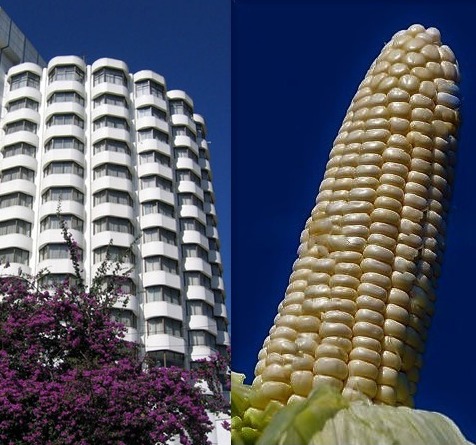 UNEP headquarters, Gigiri
In similar fashion, the United Nations Environment Programme (UNEP) offices in Gigiri, is a buiding designed to the dicates of mother nature. It is a green building designed to be a completely energy and carbon-neutral.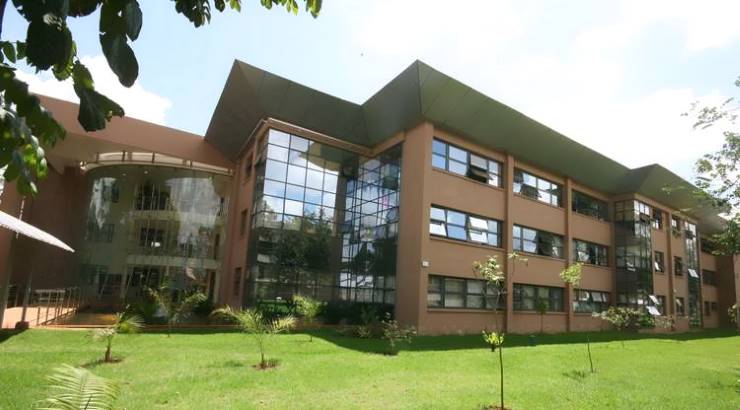 The building recycles water and uses natural light to reduce over-reliance on artificial lighting.
In addition, the building is designed to use natural flow of air as a substitute to air conditioning and contains solar panels to generate all the energy that the building consumes.
SEE ALSO: 15,000 KENYANS DIE EVERY YEAR FROM USING TRADITIONAL FUELS
Catholic University Library
The Catholic University of East Africa (CUEA) library is another green building which does not use an air conditioner. Instead, it has an energy efficient design with stones in the basement which absorb moisture from the ground that creates a cooling effect as it evaporates.
CUEA's resource centre has a green cooling system where air gets in through vents located at the basement level. It is then sifted over a bedrock where it is cooled before being released into the auditorium through another set of vents.
The university's energy efficient design is the only bedrock cooling system in Kenya.