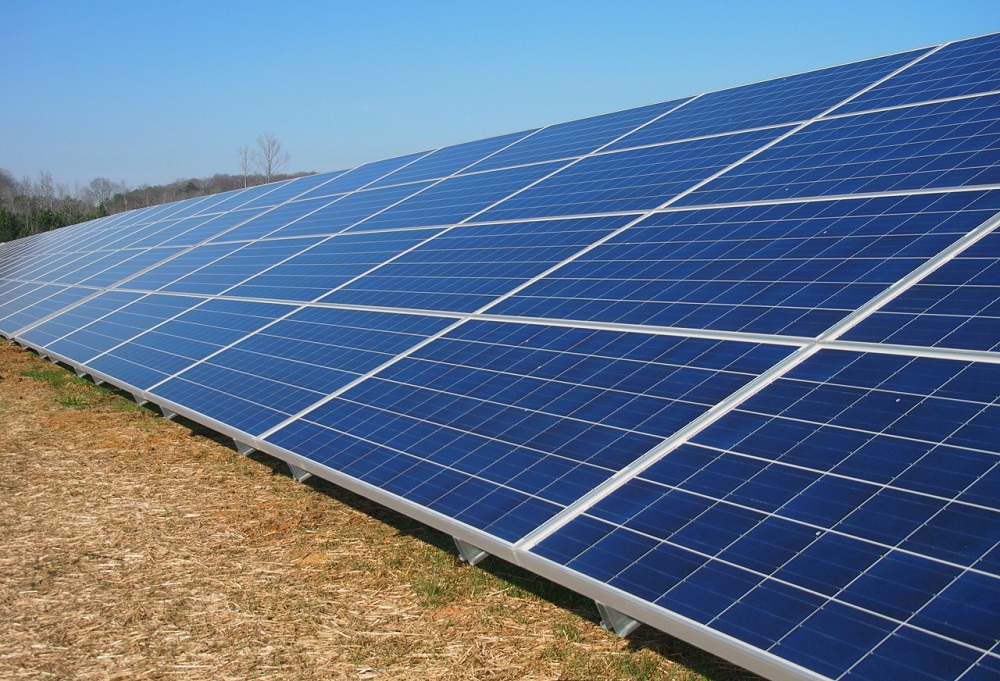 African Trade Insurance (ATI) and European Investment Bank (EIB) on Wednesday launched a Ksh 101 billion (US$1 billion) Renewable Energy Facility for sub-Saharan Africa, backed by government of Germany and the EU as part of their commitment to backing the UN's Sustainable Energy for All initiative.
The facility was launched at the Berne Union Spring Meeting hosted by African Trade Insurance and supported by Government of Kenya.  This is the largest meeting the Berne Union has ever held in Africa.
The African Trade Insurance Agency (ATI) successfully bid to host this year's Annual Spring Meeting. The previous Spring meeting took place in Copenhagen, Denmark in 2017, and was hosted EKF, the Danish government's export credit agency, under the auspices of their Minister of Finance.
Energy Principal Secretary Joseph Njoroge said Kenya was honoured to be hosting this important meeting of insurers that underpin a large amount of global investments and financing.
"This meeting is shining the spotlight on Africa at an opportune moment. The continent now has six of the world's ten fastest growing economies. Add to this, Africa's renewed emphasis on infrastructure development combined with innovation, natural resources and improved regulatory structures. Quite simply, the message we would like to relay to the global investment community through this meeting, is that Africa is brimming with opportunities," said Njoroge, who represented National Treasury Henry Rotich at the meeting.
"This facility is particularly important because it reassures financiers and investors in the energy sector in Africa that their investments are fully covered and safe and this eventually ensure the production of cheaper energy which benefits the final energy users," Njoroge added.
To address the insurance gap in Africa, which is tied to an annual Ksh 2 trillion (US$20 billion) shortfall in energy infrastructure investments, a risk-sharing platform called the African Energy Guarantee Facility was created to boost investment insurance availability by providing up to Ksh 101 billion (US$1 billion) in reinsurance capacity for African sustainable energy projects.
"Sustainable energy investment in Africa is crucial to improve access to energy, cut energy bills and enhance deployment of renewable energy. This exciting new partnership between the EIB, Munich Re and ATI combines technical, financial and sector experience and local knowledge essential to tackle investment barriers. As the EU Bank the EIB is committed to supporting Sustainable Energy for All and the African Energy Guarantee Facility established a clear model for partners to join and others to follow," said EIB regional representative Catherine Collin.
African Trade Insurance Chief Executive Officer George Otieno said the reliable access to clean and efficient energy supply is key to building a sustainable economic base.
"With the increased availability of clean energy, Africa will be able to attract more investments, to create environments where companies can thrive and to build healthier communities where pollution and climate change wreak less havoc on daily life. In this sense, AEGF represents hope – and equally important, it also sends a strong signal to investors and financiers that renewable energy projects in Africa are now bankable," Otieno said, adding ATI was making tremendous inroads to attract the necessary insurance capacity to cover, in particular, Africa's infrastructure ambitions.
"Our membership to the Berne Union and ATI's ability to host this meeting successfully, with the support of the Government of Kenya, is proof that we are fulfilling our mandate: to change global perceptions about African risks and quite simply, to make these risks bankable. This is how we plan to continue paving the way at help Africa draw even greater levels of investments," he said
Products offered under the AEGF will include insurance against sovereign or sub-sovereign non-payment under a PPA, expropriation and breach of contract, currency inconvertibility, war, civil unrest and arbitration award default.
"As of yet, the commercial insurance market is cautious and shows limited appetite to issue such political risk protection for long tenors in Africa's energy sector. As a consequence, private companies are discouraged from investing in Africa's energy sector because of the discrepancy between the long-term investment needed for energy projects and the short timeframe in which the political landscape may change. Therefore we expect the AEGF to have a significant impact in catalyzing new sustainable energy projects in Africa," Otieno explained.
The investment insurance industry consists of both private and public institutions and a number of multilaterals, namely ATI, The Arab Investment & Export Credit Guarantee Corporation (DHAMAN), the Islamic Corporation for Insurance of Investment and Export Credit (ICIEC) and the World Bank's Multilateral Investment Guarantee Agency (MIGA).
The public companies are also called Export Credit Agencies (ECAs). Export Credit Agencies provide government-backed loans, guarantees and insurance to their home-grown corporations that seek to do business overseas in developing countries and emerging markets. Through their respective ECAs, these countries arm their exporters and investors with the tools to be competitive and access financing to fund their overseas businesses.
Some of the Export Credit Agencies (ECAs)  attending this year's Berne Union Spring Meeting include China's Sinosure, France's BpiFrance (split-off from Coface), Germany's Euler Hermes, India's ECGC, Italy's SACE, Japan's NEXI and the UK's UKEF among others.
In Kenya, these corporations have supported some of the country's largest infrastructure projects including the Turkana wind power project and the soon-to-be constructed Nairobi-Mombasa road expansion.