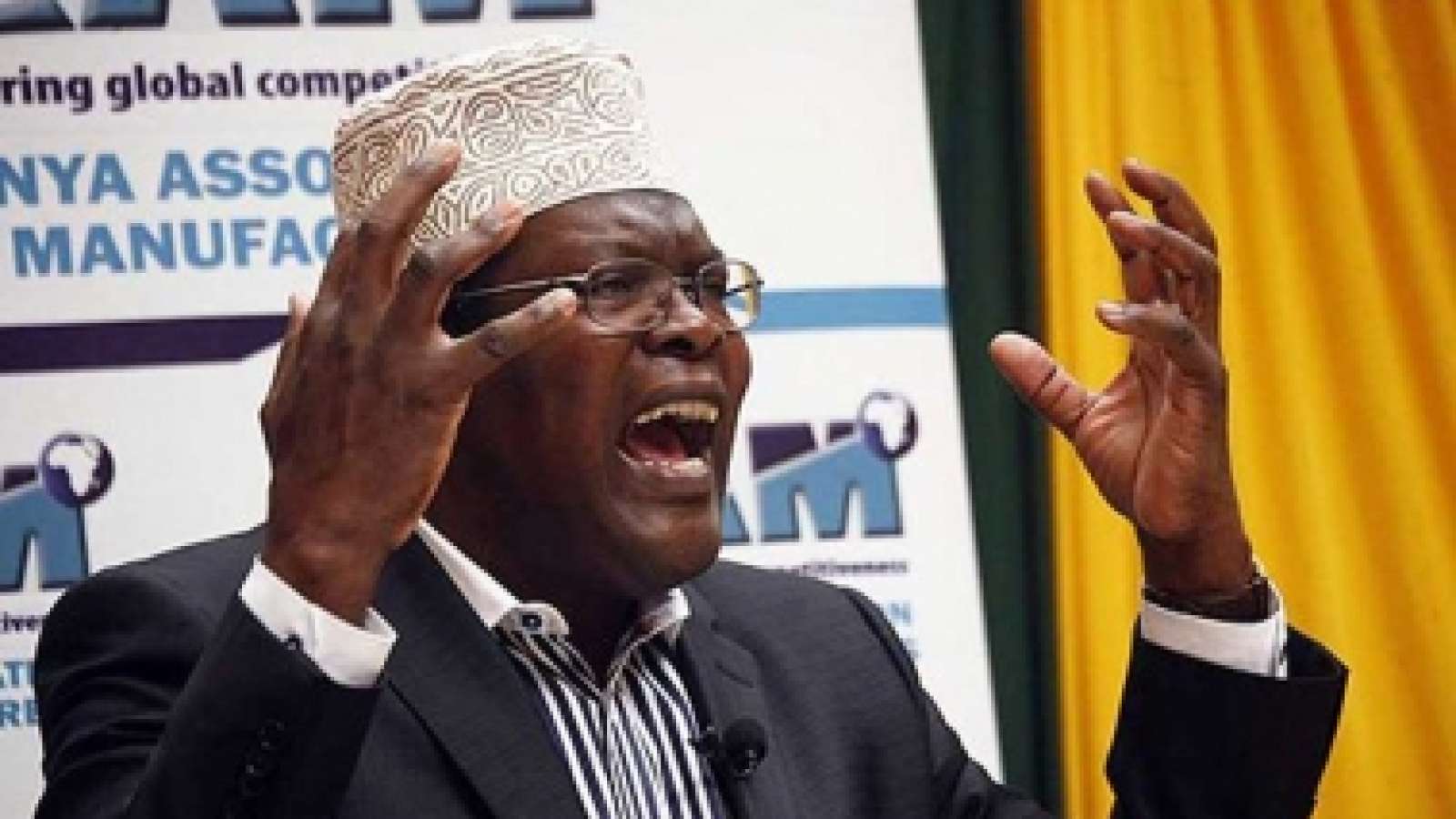 The tussle between Canadian-based lawyer Miguna Miguna and the government has moved a notch higher after the Kenya Airport Authority moved to blacklist him.
In a notice to various airlines, Kenyan immigration authorities say Miguna, who has been pushing to be allowed back in the country on the basis that he was born in Kenya and holds a national identity card, is not permitted to enter the country and hence should not be accepted for travel on any flights to Kenya, according to bulletin issued by Qatar Airways.
The move is seen as aimed at avoiding another ugly specter at the Jomo Kenyatta International Airport similar to the one witnessed in late March when the lawyer attempted to return to Kenya after his initial deportation in early February for presiding over the mock installation of NASA leader Raila Odinga as the People's President.
Here is the Qatar Airways bulletin to its staff issued on 23 May, 2018: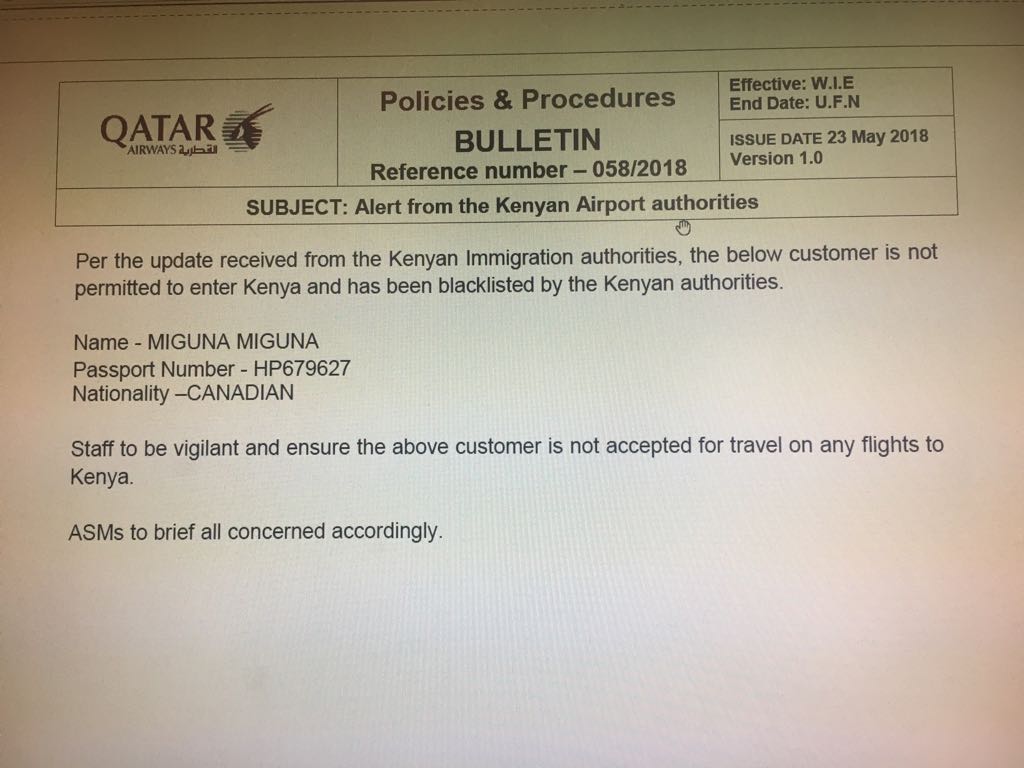 Then, Miguna insisted he should be allowed through the immigration checkpoint using his Kenya ID after travelling from Toronto, Canada on a Canadian passport, insisting he is Kenyan by birth.
He was held in a toilet for days before security agents forcefully put him in a flight after allegedly drugging him. He was picked up from the Qatar International Airport by Canadian officials and briefly taken to hospital before returning to Toronto.
His plan to return for a second time on May 16 aborted after the government declined to issue him with a Kenyan passport as requested by the Kenya National Commission on Human Rights on the strength of a court order, saying he has to apply for one.
"In view of the refusal by the Department of Immigration to issue me with a valid Kenyan passport and facilitate my unconditional re-entry into Kenya as ordered by the High Court and formally requested by the Kenya National Commission for Human Rights on my behalf, and on advice from legal counsel, I have instructed my advocates to immediately bring to the attention of the court the continued willful contempt of its orders. I was determined to arrive home on schedule, however, just before my departure, I reluctantly cancelled my flight to Nairobi and postponed my next arrival date. We will provide you with my new arrival date as soon as the court gives further directions on this matter," he wrote on his Facebook page after cancelling the trip.
The situation Miguna is facing has sparked a bitter row between him and Raila after the former premier accusing him of failing to cooperate with Immigration officials, terming him his "own worst enemy."
However, Miguna hit back, saying Raila never did anything to stop his second deportation, claiming he arrived at JKIA while "drunk as a duck" and was not even coherent.
In a series of audio clips he has been posting online, Miguna has also questioned why he is treating his situation differently, yet he himself used Tanzanian and Ugandan passports to flee from Kenya at the height of Moi's reign of terror as was the case with him.
READ: 70% OF KENYAN WOMEN TO WATCH WORLD CUP
The move to put Miguna on a 'No Fly List' could be as a result of his violent conduct when he declined to "board" a Qatar Airways flight on the night forcing security officials to detain him in the toilet.
Recently, Nairobi governor Mike Sonko shocked many when he nominated him as his deputy.