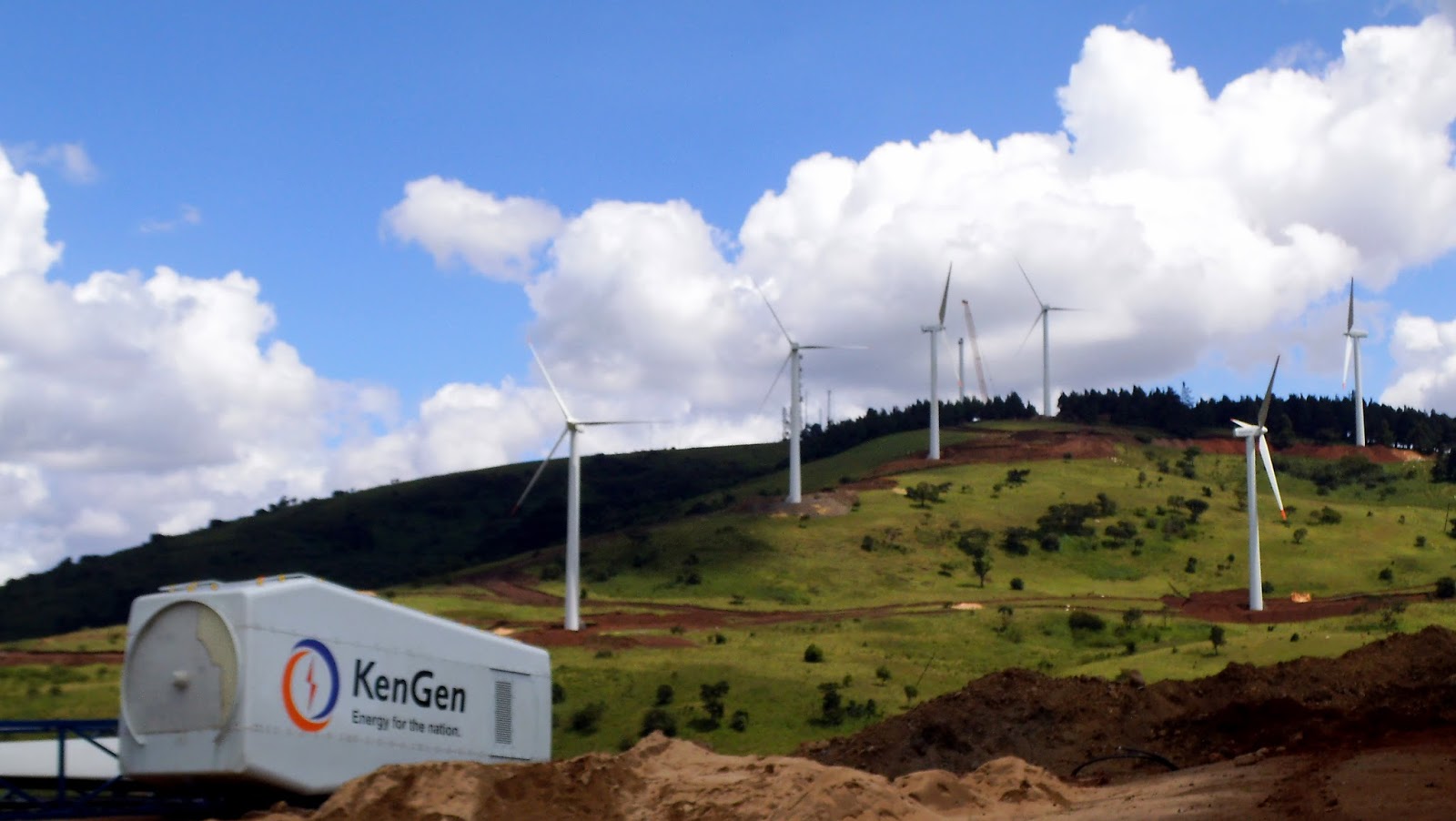 The World Bank approved a Ksh 18 billion ($180 million) loan guarantee on Monday for Kenya Electricity Generation Company (KenGen) to help strengthen the financial position of the state-run company, which produces more than 70% of the country's electricity.
The guarantee will help in long-term commercial financing of up to Ksh 30 billion ($300 million) to refinance part of KenGen's existing commercial loans, enhance its credit quality and promote further development of renewable energy in Kenya, the World Bank said.
Kenya has an installed generating capacity of 2,370 MW and peak demand of about 1,770 MW. KenGen, which is 70% owned by the government, has an installed capacity of 1,631 MW.
 Demand for electricity is growing at about 8% a year according to the government's transmission and generation plan.
East Africa's richest economy is ramping up electricity production and investing in its grid to keep up with the growing demand for power and to reduce frequent blackouts.It relies heavily on renewables such as geothermal and hydropower.
The World Bank said in its statement that the project would help build on those gains and "ultimately … lower the cost of electricity".
"Our focus is on renewable energy especially wind and geothermal sources and the World Bank Guarantee Project will enable us scale up our investment in energy development and help Kenya achieve  middle-income economy status by 2030," said KenGen MD Rebecca Miano.
KenGen manages 70% of Kenya's generation capacity of 1,631 megawatts making it one of the largest in East Africa.
World Bank Country Director for Kenya, Diarietou Gaye said that the project will contribute to lowering the cost of electricity, which is critical in powering Kenya's manufacturing and growth aspirations.
"Affordable and accessible electricity is essential to ensuring that Kenyan businesses remain competitive in the international market, allows women and youth to run their businesses safely late into the night within informal settlements and strengthens citizen contribution into growing Kenya's economy," said Diarietou Gaye, World Bank Country Director for Kenya.
KenGen has already secured some funding from other development partners and internal resources while other financing opportunities are being explored to pursue its green energy agenda under the revamped Good to Great (G2G) Strategy.
"This IDA Guarantee will solidify KenGen's financial position as the company pursues its aspirations towards geothermal development, building energy security for all Kenyans, and becoming a sustainable energy hallmark in Africa," said Mariano Salto, World Bank Energy Economist and Task Team Leader.
The KenGen Guarantee Project is an addition to the application of the World Bank Group's Maximising Finance for Development approach within Kenya's energy sector in the past 20 years.
The company has lined up several green energy development projects for completion by 2020 including the ongoing 166MW Olkaria V, 70MW Olkaria I Unit 6, 60MW topping plant for the 280MW geothermal project, 80MW Meru wind phase I, 10MW Ngong Phase III and 60MW modular geothermal project among others.
In March this year, the Government signed a Ksh 9 billion ($90 million) loan agreement with Japanese International Corporation (JICA) for the r************n of 45MW Olkaria I geothermal power plant which has been in operation since 1981.
The r************n of Olkaria I Units 1, 2 and 3 will enhance volume and security of electric power supply. It includes rehabilitating the existing geothermal power plant with power producing gross capacity from 45MW to 50.7MW (16.9MW for each unit).
Energy minister Charles Keter ordered the Energy Regulatory Commission on Friday to review electricity tariffs after persistent complaints by consumers that electricity distributor Kenya Power was overcharging them.
Additional reporting by Reuters.