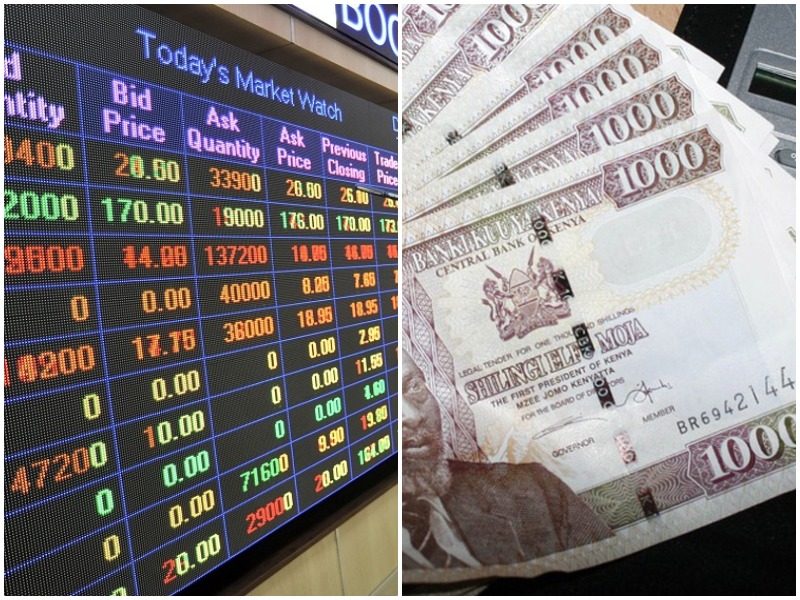 The five banks fined by the Central Bank of Kenya (CBK) due to violations relating to the National Youth Service (NYS) scam posted mixed results at the Nairobi Securities Exchange (NSE) on September 13.
A day after the punitive measures were announced by CBK, bourse trading saw Equity Bank drop 2.29% to end the day's trading at Ksh42.50 after transacting one million shares valued at Ksh44 million.
KCB Bank on the other hand moved 1.7 million shares valued at Ksh69.6 million. This saw the biggest lender in the country close 1.8% lower to Ksh40.75. KCB had traded at Ksh41.50 on Wednesday and saw Thursday's trading go as high as Ksh42 and as low as Ksh40.50.
Standard Chartered and Co-operative Bank remained steady at the bourse despite being fined Ksh77.5 million and Ksh20 million respectively by the CBK on Wednesday. Standard Chartered, which had opened as high as Ksh204 share price on Monday, traded at Ksh200 on Thursday, the same price as Wednesday. Co-op Bank also maintained its share price, closing at Ksh16.15 for the second day in a row.
Diamond Trust Bank (DTB) was the only of the five banks to see a share price gain, moving one shilling to settle at Ksh181 on Thursday. The bank which is staring at a Ksh56 million fine from CBK had also announced the appointment of the lender's chief financial officer Alkarim Jiwa to Executive Finance Director. Earlier in the week, DTB had registered a high of Ksh188.
The five banks had been flagged by CBK on September 12 with the country's monetary authority saying the second phase of investigations could see other banks punished for i*****l transactions related to the NYS scam. Potential prosecutions of bank officials and individuals could also accompany the next phase of CBK's actions.
RELATED : BIG BANK, BIG TROUBLE AS HIGH FINES DOG NYS S*****L TRANSACTIONS