A partnership between Safaricom and Jumia will see shoppers enjoy a 5 per cent discount through the month of November.
Available on Jumia and Jumia Food, the discount will be applied once a customer selects 'M-Pesa' as their preferred payment option at check-out.
The offer will run for a 6-week period beginning on November 1, as customers look forward to Jumia's Black Friday sale. Shoppers will be eligible for the discounts for their first three transactions during the period.
The 5% discount will be available for transactions of Ksh1000 and above, redeemable to a maximum of Ksh250 per transaction.
The offer is well timed to coincide with the start of the holiday season, when many are keen to shop for themselves and their loved ones.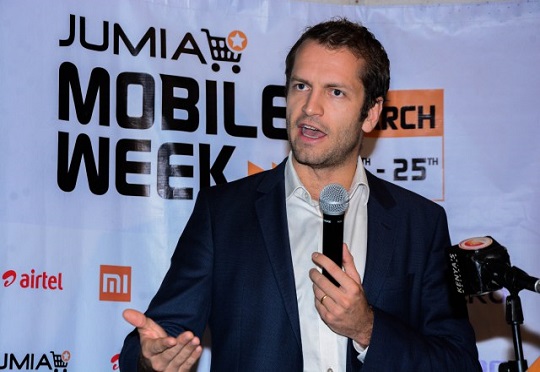 The Covid-19 pandemic and related government restrictions have also seen e-commerce platforms gain greater prominence in recent months.
Thanks to restrictions on movement and social distancing, many shoppers have found themselves turning to online platforms offering convenience.
Unveiling the partnership, Jumia Kenya CEO Sam Chappatte noted that the discounts would be a big boost to customers during Jumia's Black Friday sale.
"Jumia's Black Friday is the biggest sale of the year – and it is all about saving customers money. As customers continue to feel the economic pressure of COVID-19, we expect the event to be very relevant.
"Throughout November you can save by shopping on Jumia. We are happy to partner with Safaricom to offer consumers using M-PESA at checkout an extra 5% off," he stated.
Safaricom CEO Peter Ndegwa also hailed the partnership, describing it as a reward for online shoppers paying with M-Pesa.
"The ability to sell and buy remotely coupled with M-PESA's safety and convenience has seen more customers and businesses continue to embrace the service," Ndegwa asserted.