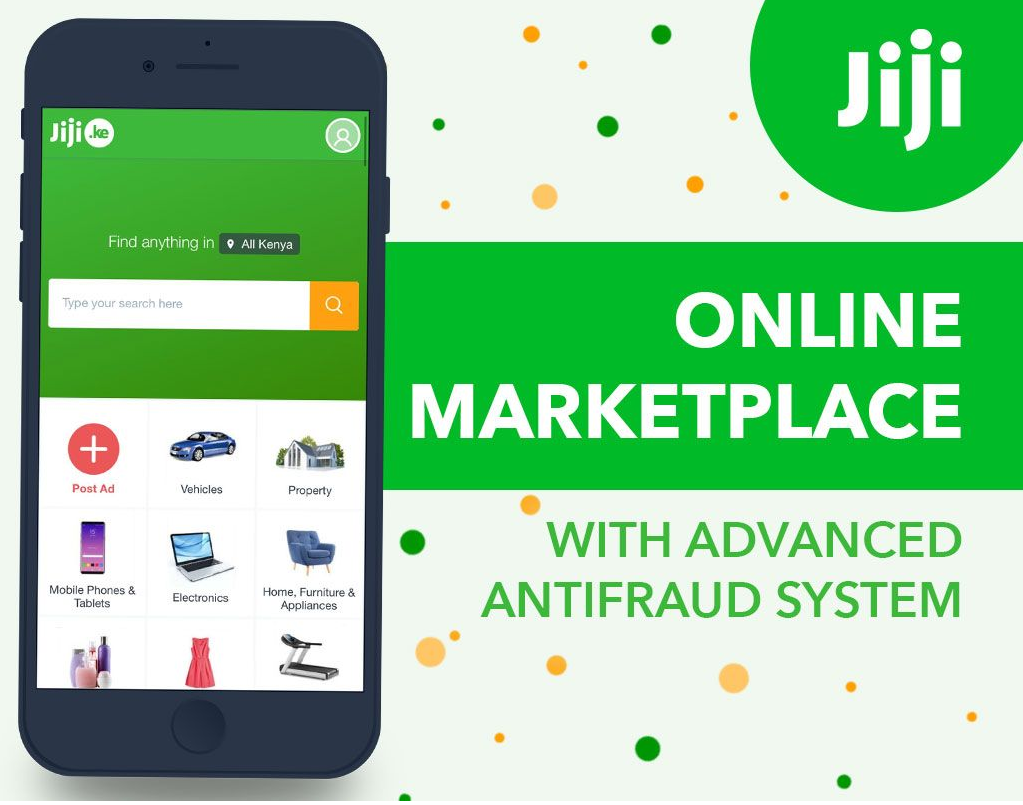 The transformation of OLX to Jiji.co.ke is attracting millions of Kenyans seeking to do business on the platform either as sellers or buyers. Jiji has grown to the leading online marketplace in Kenya in this category.
Jiji Kenya, with roots in Nigeria, records millions of monthly visitors with hundreds of thousands of products listed.  Buying and selling on Jiji.co.ke is not only convenient but also safe in an era where scammers ruin online trading.
According to JIJI Online Market Place Kenya Country Director Maksym Golubev sellers enjoy "wide visibility and patronage" while no commissions are charged off items sold.
"Sellers are able to develop personal relationships with buyers and enjoy economics of agglomeration and instant retrieval of cash, among other features," says Mr Golubev.
"Buyers on their part get to enjoy low prices, a wide assortment, instant gratification, safety and security and bargaining opportunities." He goes on.
To counter scammers and fraudsters, JIJI has developed a range of security measures.
"We do not relent in our efforts to provide a safe and secure online platform where buyers and sellers can find each other, interact and get together to complete hitch-free transactions," says Golubev.
Moderation: Every ad posted goes through a rigorous moderation process before it goes live on the site. Jiji has a team of advert moderators who inspect and scrutinize adverts before they are published. Fraudulent or suspicious ads are rejected and the seller might get banned.
F***d Detection: The Jiji website is equipped with artificial intelligence and automatic algorithms which, based on user behavior, detect suspicious ads and users and automatically block them. There is also careful moderation of goods using machine learning models.
Use Accounts Protection: Jiji has additional checks and confirmation when users change important settings in their profiles, e.g. when changing passwords, contact phone number, and when logging into account from a new device.
Reporting mechanism: Jiji has something akin to a w***********r policy. Every user on Jiji who sees any suspicious advert can click on the button "Something wrong?" and then state the reason for suspicion (for example, if it is i*****l; seller asked for prepayment; or spam etc). If a user gets two requests for a ban, he will be blocked automatically by the Jiji system.
Monitoring Websites and Blogs: Jiji also has a team of professionals that monitors news on different sites and forums, looking out for complaints about f***d and scams in Kenya. Their job is to act upon such complaints by blocking the accounts of any accused person until the case is resolved.
Pay on Delivery: Prepayments on Jiji are highly prohibited and this is displayed on every ad page on Jiji. Buyers are urged never to pay before purchase and sellers are warned not to ask for any prepayments before delivery. You can discuss the cost of delivery, but you pay for the product only after delivery.
Job Search: Applicants on Jiji are informed to check the company's background and look through the website before going for the interview. Also applicants are warned not to submit any upfront fees for a job application and to stay away from remote or unfamiliar places for interviews.
Collaboration with Police: Jiji.co.ke collaborates with the Kenyan police in investigations relating to scam activities.
Jiji Tips: The Jiji team educates users on how best to make safe deals. Users are encouraged to apply these tips for safe transactions.
These measures – and others that cannot be disclosed so scammers don't device means to sidestep them – have made Jiji an uncompromising platform for scammers. "Jiji takes the safety of users as a top priority and it is this stance that has made Jiji very popular among buyers and sellers," says Golubev.