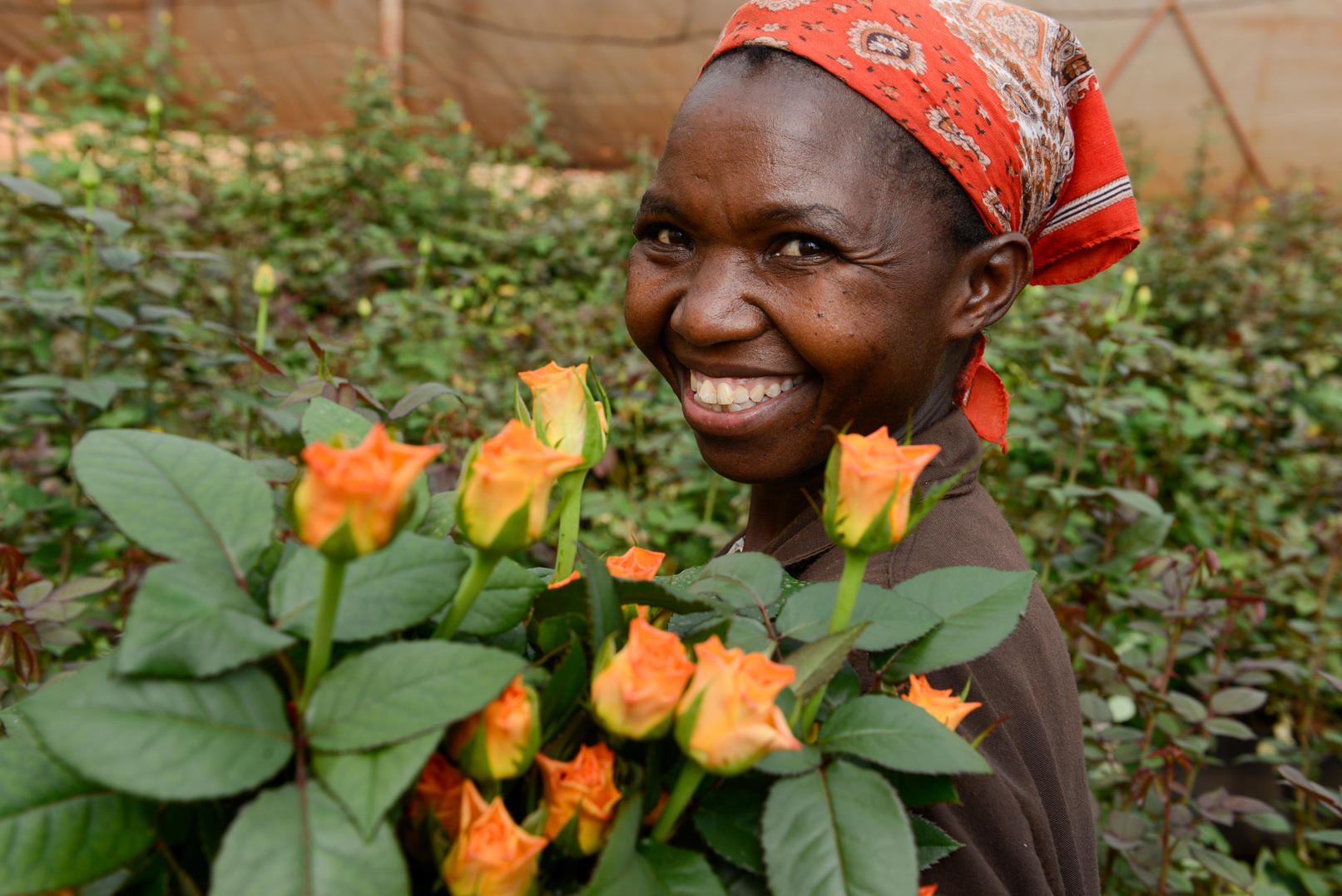 James Finlay (Finlays) has started closing down flower production on its Kericho farms, putting over 2,000 jobs on the line. The UK-based company, which is one of world's largest tea producers and exporters, said high cost of labour in Kericho coupled with persistent industrial actions had had made flower farming difficult.
Two factories based in the region will be affected. "James Finlay Kenya regretfully announces the start of the phased closure of its flower operations in Kericho. The closure of both Chemirei and Tarakwet farms will take place over a two-and-a-half year period starting May 2018 to end of December 2020," the company said in a statement.
Finlay Flowers general manager Steve Scott said it has "been an extremely difficult decision," explaining that labour costs in Kericho are significantly higher than other locations in Kenya, causing the Kericho farms to be uneconomic and uncompetitive.
Mr Scott said Finlay will, however, continue to expand operations on Lemotit farm in Londiani as a business supplying flowers to the UK, the US and Asia. The company also operates farms in Naivasha and Mount Kenya area.
Mr Scott said Finlay had chosen a phased closure of the Kericho operations to minimise its impact on employees and their families, adding that the company "is committed to helping employees find other job opportunities where practicable."
The decision represents a big slap in the face for the unions whose persistent demands for higher wages is being blamed for pricing Kericho produce out of global markets. The Finlay farm closures come nearly two years after the Employment and Labour Relations Court awarded the company's flower workers as well as Unilever Tea's employees a 30 per cent pay increase.
The backdated pay rise was to cover 2014 and 2015 and came after Finlay had awarded its employees as 10 per cent interim pay raise. Joel Soi, a political science lecturer at Maasai Mara University, said the turn of events was expected in a country where the labour movement has become preponderant.
"China attracted investors in the 1990s because its labour was cheap. The Chinese goods are cheap because its labour is cheap. Kenya must take a hard look at the cost of labour in order to remain competitive in the global markets," he said. (additional reporting by Business Daily)