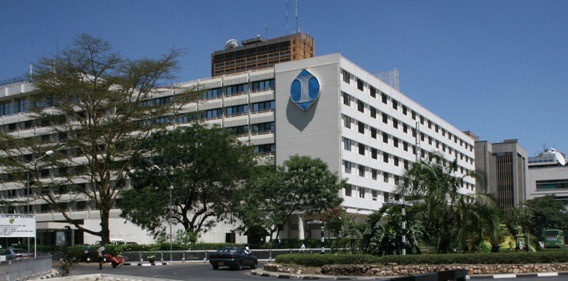 Intercontinental Hotels Corporation Limited Kenya is planning to shut down operations in the country, a move that could spell the end of the Iconic InterContinantal Hotel Nairobi.
In a notice of the intention to declare redundancies within 45 days issued on Tuesday, the hotel sighted operational reasons for the plan which could render all of the hotel's employees jobless in the next few months.
"We write to inform you that InterContinental Hotels Corporation Limited Kenya (IHCL) is for operational reasons, considering a permanent closure of InterContinental Nairobi and winding up its operations in the Republic of Kenya. As a consequence of such intended winding up, all employment positions would become redundant," read part of the notice seen by Business Today.
The company did not state whether the closure is linked to the negative effects of COVID-19.
In 2019, speculation was rife thatThe InterContinental Hotel Nairobi strategically located near Parliament Buildings was set to be auctioned over mounting debt which stood at Ksh717 million.
Tourism Finance Corporation (TFC) Chief Executive Jonah Orumoi in a letter warned Privatization Commission CEO Joseph Kosgey that the hotel was deep in the red.
InterCon, as the hotel is popularly known is one of the government-owned institutions that had been lined up for privatization to enable them to be run professionally and to compete with private institutions.
The government controls a 33.8 percent of the hotel mother company
If, InterContinetal shuts down operations it will be joining Fairmont in list of hotel groups that have made a decision to cut their losses over COVID-19.
In May 2020, Fairmont announced the indefinite closure of two of its luxurious hotels in the country, The Norfolk Hotel in Nairobi and the luxurious Mara Safari Club citing the adverse effects of the COVID-19 P******c.
All employees were sent home after 116 years of operation. The hotel group was however acquired by a Nepalese billionaire after Saudi Prince Al-Waleed bin Talal opted out.