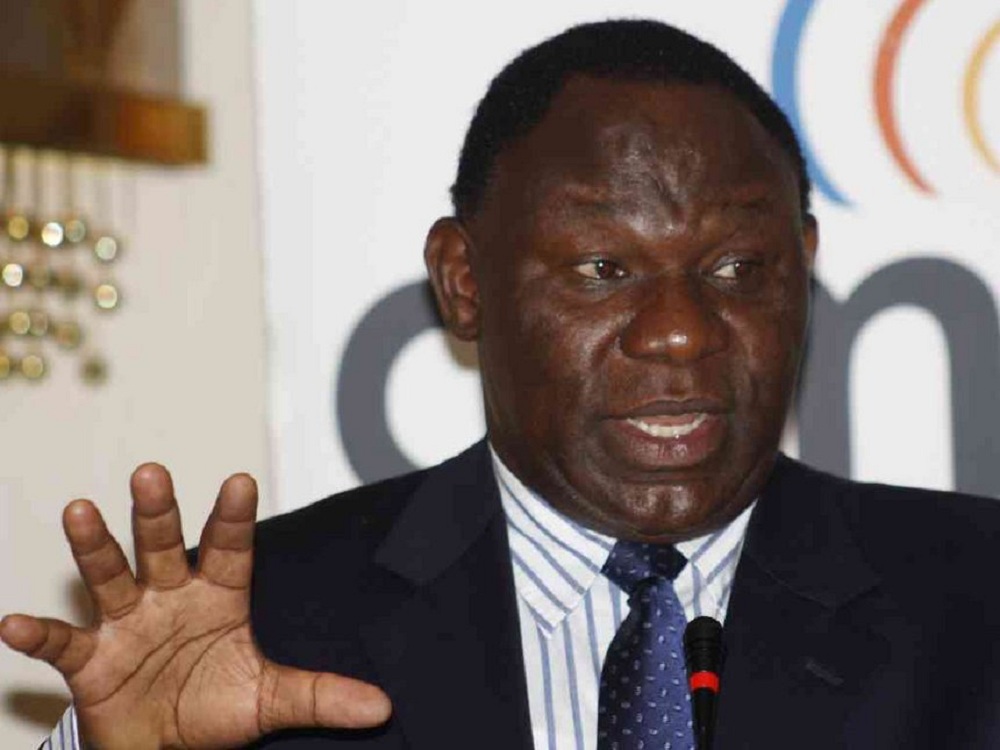 Players in the insurance industry have been challenged to collect and digitize their data with a view to ending fraud, improving product designs and offering tailored premiums.
Speaking during the ongoing Africa Insurance Summit, former ICT Permanent Secretary Dr. Bitange Ndemo said collecting and digitising data will not only help in ending fraud but also help in the development and distribution of insurance products in the country.
"As much as we want to collect and digitise data within the insurance sector, we must also lobby the government and Members of Parliament to hasten the passing of the Data Protection Bill to protect individual data," said Ndemo, who heads a task force on Distributed Ledgers and Artificial Intelligence.
Currently, there is no legal fragment in the country to protect individual data from abuse/misuse. Ndemo said that the country needs to move with speed to enact the necessary laws as there is a heighted push to protect individual data globally.
Recently, the General Data Protection Regulations came into effect to ensure that all data processing activities (including sharing of data between registered clubs and with other organisations) are GDPR compliant.
Ndemo said Kenyan companies that do business with individuals or firms within the European Union Member States are already feeling the effects of the new laws as they have to ensure that their online services and processes meet stricter conditions for consent, manage enhanced individual rights and evidence wider GDPR compliance.
Speaking at the same event, Insurance Information Bureau Founder and Director Isaac Ngaru emphasised the need to collect and digitize data saying it would help insurance companies in product development, claims, pricing of products and underwriting.
"Kenya's insurance industry is lagging behind in terms of digitisation and we need to move with speed to ensure that the sector is in line with other financial services processes. Just like in developed markets, we need to get to a level where customers can receive real-time services that include end-to-end purchase of insurance products without any human intervention," he said.
Ngaru noted insurance firms have numerous sources from where they can collect data and help create important and personalised products for clients hence helping them in the management of risk. Technology has changed the way data is created, captured, analysed and stored.
International Data Corporation estimates that the digital universe will double in size every two years. This will create a large pool of data attributes from which insurance companies can acquire meaningful data that will advise their decisions in product designs, risk management, fraud reduction and offering of tailored premiums.
He noted that a myriad of breakthrough technologies in this industry are set to spur significant growth and transformation. These include Internet of Things, Telematics, Digital platforms, Blockchain technology, Artificial Intelligence and Cloud Computing. These technologies are not only set to trigger the development of new insurance products but are also expected to change service provision and modify business models altogether.
"The Internet of Things (IoT) is the perfect example of how new, better and current data will help define the insurance industry's transformation. This data will inform the underwriting policies and risk management procedures that will help reduce the cost of offering insurance both in the short and long term," he said.
Motor insurance continues to be a major driving factor and an important contributor to the Gross Written Premium (GWP) for insurance companies across Africa. In Kenya, for instance, it is against the law to drive a vehicle without motor insurance. While this does not apply in all countries in Africa, this is an area that is set to be transformed by innovation especially using connected devices.
According to Ngaru, telematics can help transmit important and valuable data that can be leveraged to get a complete user profile of an insured person. Through this data, insurance companies can then assess the risk profile of a potential client in addition to all other details and help customize a plan for the client. Insurers will be able to monitor the driving patterns and behavior of the client in real time such as the speed, the time of day that the client drives and much more.
READ: MCCANN WORLDGROUP VOTED MOST EFFECTIVE AGENCY
He said Insurance companies stand to benefit a great deal by tapping into this technologies. By 2020, it is estimated that there will be more than 20 billion devices connected to the internet. Insurance companies that will strategically position themselves for this transformation will reap big in the home, health and car insurance sectors.