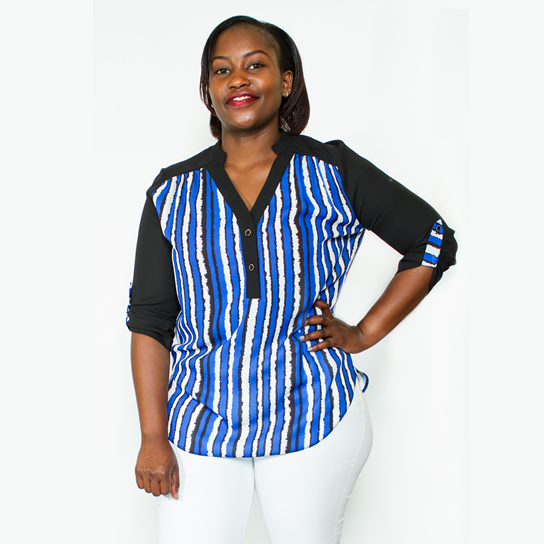 According to an infographic compiled from a review of one million items ordered with MallforAfrica.com, baby clothes was the most purchased item.
When it comes to their own fashion sense, most African women prefer white blouses followed by blue then red.
Striped blouses were also the most popular with those with abstract colours coming next followed by patterned blouses.
The most popular shoe style was found to be wedges with heels coming second. At the same time, most women prefer blue shoes. Shoes made of leather were also found to be the most popular.
Mall for Africa also found that 87% of African women purchase clothes for their spouses.
Here is the full infographic: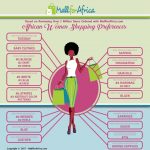 Mall for Africa conducted the survey to understand women's preferences as it seeks to enter 40 new countries over the next two years.
Currently, it is focused on Nigeria, Ghana, and Kenya, the fastest growing economies on the continent.
The online platform enables people to shop directly on foreign e-commerce sites, select whatever item they want, and buy it instantly online through a secure payment system.
The item is then shipped directly to their home or can be picked up at any of its local pickup stations within days.
Related: Global fashion giants to set up shop in Nairobi
It has over 8.5 billion items for sale from over 150 US and UK stores. Some of the retailers include Amazon, Carters, Fashion Fair Cosmetics, Topshop UK, Barneys, Footlocker, Sports Direct, M&S, Bloomingdale's, J. Crew, among others.
In May, it opened an office in Nairobi following growing demand from Kenyans.
"A growing number of Kenyan consumers  have been ordering goods through our platform and it makes sense for us to set up our second base in Nairobi,'' noted MallforAfrica Country Manager, Kenya, Naomi Konditi-Kivuvani during the official launch of the offices.
''More Kenyans are becoming tech-savvy and are increasingly shopping online, however, there is still a growing challenge to get genuine international products locally, or to get a payment platform preferred by majority of Kenyans. Our platform makes it easy for one to purchase goods from a store of their choice and have it delivered to their doorstep within 15 working days. Additionally customers can easily pay for their goods through local payment solutions including Mpesa,'' added Konditi-Kivuvani