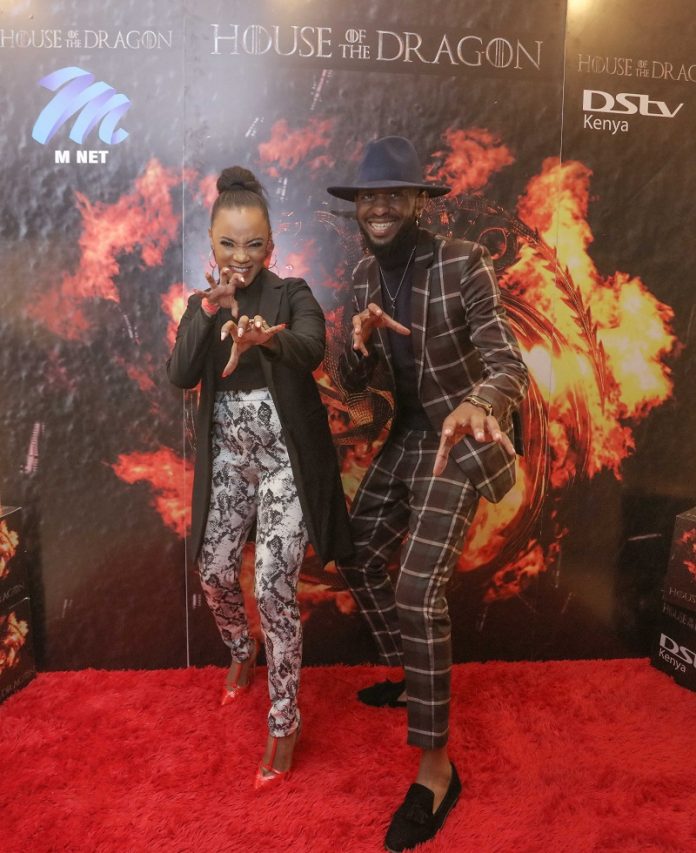 Three hundred DStv fans of HBO's popular Game of Thrones series were treated to a private invite-only screening of the premier episode of the House of Dragons sequel at Westgate Cinemas in Nairobi on the night of Monday 22, 2022 following the global premier of the series.
See Also >> At MultiChoice, Content Has Become King
Before the hour-long screening, invited guests were treated to cocktails made with 'A Song of Ice' and 'A Song of Fíre' from Johnnie Walker's limited-edition Game of Thrones whisky blends.
Ms Nancy Matimu, the Managing Director of MultiChoice Kenya, speaking at the event, said the company was happy to bring entertainment that its customers love – offering it straight into their hands and into their living rooms.
"It makes us proud, therefore, to to bring you Game of Thrones on DStv and in addition, give you an opportunity to interact and experience the content in this way. DStv and M-Net understand how great a hit the Game of Thrones series is not only in Kenya but globally, so we are incredibly excited to mobilize the Kenyan army of fans at this premier," Ms Matimu said.
HBO's new Game of Thrones fantasy prequel drama series House of the Dragon is based on George R.R. Martin's Fíre & Blòod and set 200 years before the events of Game of Thrones. The series will feature 17 dragons brought to life with special effects and tells the story of House Targaryen at the peak of its power and influence in the land of Westeros.
The show will chronicle the beginning of the end of House Targaryen and the events leading up to and covering the infamous Targaryen war of succession which became known as the "Dance of the Dragons".
The series stars are Paddy Considine, Matt Smith, Olivia Cooke, Emma D'Arcy, Steve Toussaint, Eve Best, Sonoya Mizuno, Fabien Frankel and Rhys Ifans. The first season was filmed in the UK, Spain and California in the US.
Premiering on Monday 22 August, the HBO sequel will air on DStv Premium on M-Net Channel 101 on Monday nights at 21:30CAT.
Next >> Fortune Hunters: Meet First Kenyan To Bank One Billion Shillings