Gulf African Bank strengthens businesswomen with procurement skills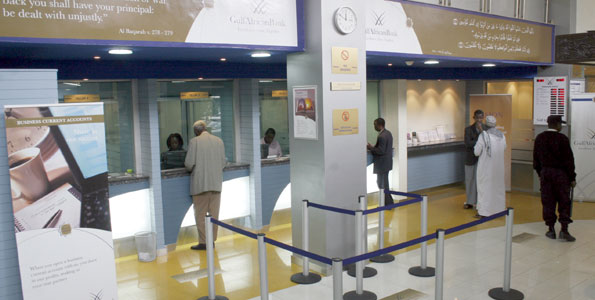 Gulf African Bank, Kenya's premier SME Shari'ah compliant bank, held a conference on 24th May to promote supplier diversity and inclusion.
This initiative is aimed at raising awareness on procurement opportunities and access to trade finance as well as enhancing the procurement readiness for women owned businesses (WOBs) in Nairobi and the rest of the country.
The two-day event, organized in partnership with UN Women, brought together WOBs seeking to gain practical skills in submitting responsive bids and to create awareness aimed at ensuring that they also benefit from Gulf African Bank's (GAB)unsecured trade finance products.
Some of the products that GAB offers include unsecured LPO financing of up to Ksh20 million for those with prior performance history and up to Ksh3 million unsecured LPO business for starters.
SEE ALSO: New tough rules for pharmaceutical players
During the workshop, participants expressed interest in doing business with Gulf African Bank and were trained on eligibility requirements and other business related skills.
"As signatories to the Women Empowerment Principles (WEPs) Gulf African Bank has committed to champion principle 5 of WEPs," said Mr Abdalla Abdulkhalik, MD Gulf African Bank. "We have embarked on this exciting and innovative journey in partnership with UNWomen – to become the leader in providing procurement opportunities in the private sector and inspire others follow our example."
Representing UN Women Kenya Country Office, Ms Karin Fueg, the institution's Deputy Country Director commended GAB for its leadership, commitment and dedication towards the economic empowerment of women using the Women Empowerment Principles as a framework.
NEXT READ: When smartphone is able to read your mind
Ms Banu Khan, the UN Women Programme Analyst for Women's Economic Empowerment, emphasized the need to continuously enhance the capacity of WOBs to participate and benefit fully from economic opportunities open to them.
The two-day programme included a panel discussion on sourcing from women. The session's panelists comprised of experts from various sectors such as entrepreneurship, Trade Finance, Taxation and Procurement. They included Mumina Bonaya, Immediate former Chair, Women Enterprise Fund Advisory Board, Wanjiro Gathira, Immediate Chairperson, Uwezo Fund, and Ms. Najma Jabri, the Head of Women Banking at GAB.
[crp]