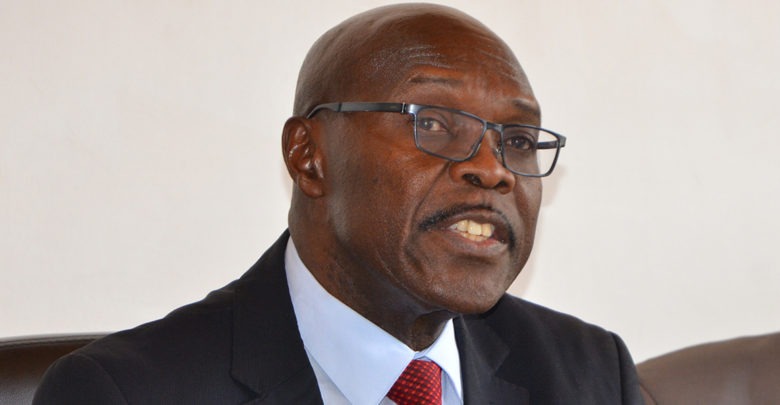 Kenyan Premier League giants Gor Mahia are supposedly planning to have their constitution changed.
Ambrose Rachier, the club's chairman, confirmed that the club will hold a Special General Meeting on April 9 with the changing of the club's constitution top of the agenda.
A group of technocrats have reportedly been working with the club to devise a new constitution that seeks to change the number of elected members to 4 from the current 11. The club draft constitution will be presented for adoption by the Executive Council at the SGM.
The four proposed positions are the chairman, vice-chairman, secretary general and treasurer. In the proposed constitution, the secretariat will be headed by a CEO who will run the club matters. The draft constitution also proposes that the community club be changed to a limited company in the next 18 months.
Meanwhile, the daughter to club patron Raila Odinga, Winnie Odinga was appointed by Rachier as an executive member of the club. Winnie comes in as the head of the Media and Publicity Department.
Gor Mahia deputy secretary, Ronald Ngala said Winnie, who is an incorporated EC member, has the capacity to steer the club's communication department and push the club's publicity more as they seek to create more history by making it to the Caf Confederations Cup semifinals.
Ngala said they welcome the constitution being drafted by the professionals since registered fans also proposed their expectations and changes they deemed necessary.
Talking of changes, K'Ogalo is also planning to digitalise their ticketing. According to the Gor Mahia website, the team is planning to change from the manual and old way of selling match tickets to a new digital now as confirmed by Rachier.
"Electronic ticketing has been in our plans and we are about to roll it out – that should be very soon and we will communicate the details and how the system will work in good time,' the chairman said as quoted on an article on the Gor Mahia website.
The club's treasurer Sally Bollo confirmed that all the consultations and budgeting have been looked into before the change.
"After successful research and testing of the e-ticket system, l am happy to announce that we are good and ready to go digital," she noted, "Digital ticketing is a brilliant way for us to consolidate our revenue as a club by ensuring transparent, fast and easy ways for our supporters to get their tickets from wherever they are across the country."
Read: Metropol TV: Terryanne Chebet led 24-hour business channel launched
"Fans will either print the ticket or just show the code on their phones at the gate during the match day," the treasurer concluded.