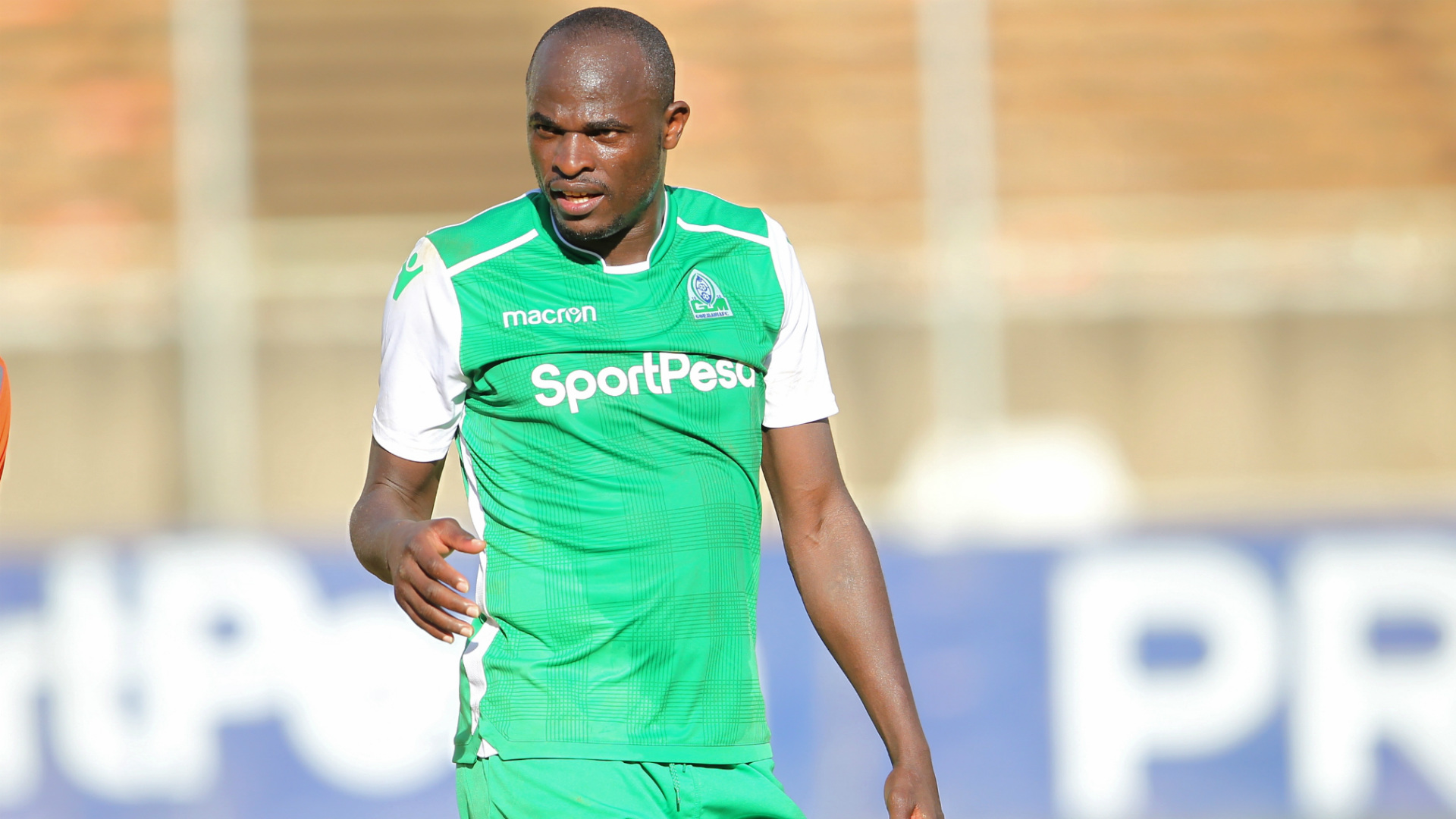 Harambee Stars all-time top scorer Dennis Oliech is reportedly not happy with how he has been handled by Gor Mahia.
The former Harambee Stars Captain has moved to the Sports Tribunal to sue K'Ogalo after the terminated his contract. Oliech wants Gor Mahia to pay him Sh4.6million for allegedly dismissing him unfairly.
While he pursues his case against the 18-time Kenyan Premier League, Oliech has sort to take a break from Football until December. The former Kenyan international missed out on the KPL transfer window so he cannot join another club until the next window.
The player has said that the Local Sports Tribunal is not his last resort as he seeks justice. Oliech said he has connections in France and is ready to even take the case to FIFA.
"I have opted to use the local Sports Tribunal because they always take a month to solve cases, but if Gor Mahia are not willing to sort out the issue, I will report the matter to the governing body Fifa," Oliech told Goal Kenya.
"I was not given the right of reply, no one asked me to explain why I was skipping training, they just decided to terminate my contract. I don't have issues with the club but they have already messed my life," he added.
Oliech has only played four full matches since he joined the KPL Champions in January. He has managed to score 6 goals in the appearances he made for K'Ogalo. According to the striker, his contribution to the club was higher than their top scorer last season.
K'Ogalo claimed that Oliech's poor performance on the pitch and serial absence from training without permission from the club have led to his premature ouster from the club just months into his two-year deal. Gor Mahia also said that Oliech's political aspirations have also contributed to his ousting as they portray the club in a bad light.
"You have offered yourself as a candidate for popular political elections, a move that is likely to portray the club in a bad light, cause disaffection among club's supporters and fans, a step that is inconsistent with and inimical to your standing as the club's football player. Further, you have posted a photograph of yourself in the social media donning the clubs jersey indicating your political intentions," the club wrote to Oliech.
Oliech suffered an arm injury that saw him miss the last KPL five matches and also missed the coronation and medal party at Machakos during the end of the 2018/2019 KPL season without any explanation. He was also accused of influencing other players negatively and leading go-slows.
Oliech's talent is exceptional as he is termed one of the best strikers Kenya has ever had. He was already playing for Harambee Stars while still in high school. The 34-year-old was lucky to be Harambee Stars captain at only 19 years.
In his career, Oliech has played in Europe as he featured for France's Auxerre for several seasons. Were it not for his discipline issues, he would have played for an even bigger club in Europe.
The former Harambee Stars captain and all-time Kenya top-scorer with 34 goals, managed partly six goals for Gor in his short tenure and one CAF Confederations cup goal, on their way to the record 18th KPL title.